We were without our laptop in California, and so I relied on my trusty iPhone to read all of your holiday recaps and 2010 reviews. My favorites, of course, were the posts that shared top recipes from the past year. And so I want to share our own with you now.
This first group received the most hits since last January. I'm not surprised that the top five are desserts, are you?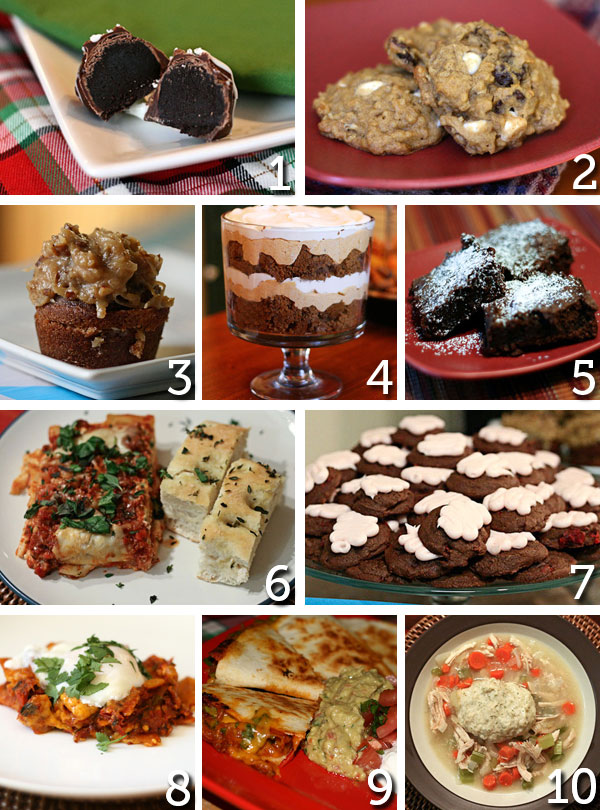 1   Oreo truffles
2   Pumpkin oatmeal cookies with white chocolate chips and dried cherries
3   German chocolate cupcakes
4   Pumpkin gingerbread trifle
5   Brownies from Baked
6   Focaccia bread
7   Black Forest cherry cookies
8   Chilaquiles with poached eggs
9   Pulled pork quesadillas
10 Chicken and dumplings
And now onto our personal favorites (deliberately not duplicating any of the above).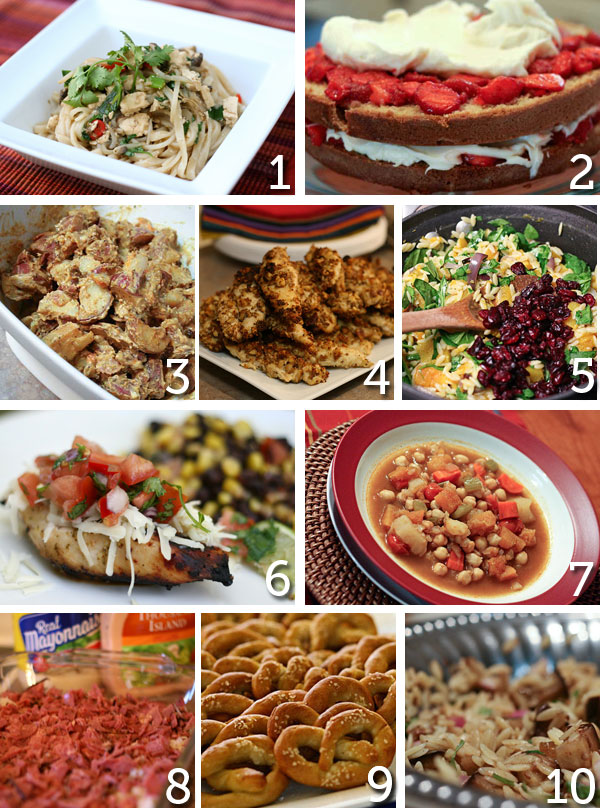 1   Oriental pork stir-fry
2   Strawberry shortcake cake
3   Roasted potato salad
4   Mustard-baked chicken with pretzel crust
5   Roasted butternut squash orzo
6   Tequila lime chicken
7   Moroccan vegetable stew
8   Reuben dip
9   Pretzels
10 Orzo with roasted eggplant and cinnamon-cumin dressing
What are your favorite recipes of 2010?