I need to take a brief break from our Germany trip recaps to share with you the best cookie I have baked in recent memory. I am not exaggerating. I ate two last night and three today, and it's barely past noon.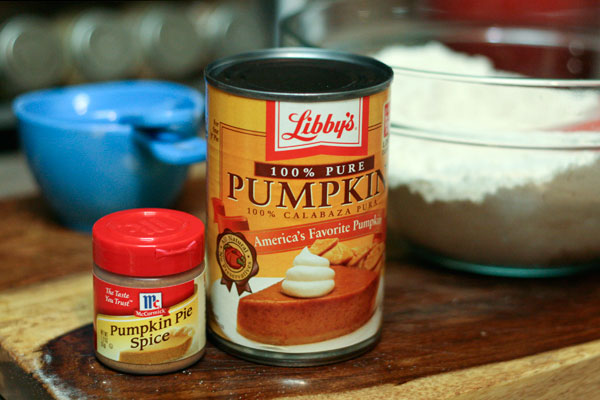 I was thankful to learn when we got back onto American soil that the pumpkin shortage wasn't as severe as I had thought. I've since purchased four more cans, and we're slowly working our way through our stash. As good as pumpkin sausage pasta is, these oatmeal cookies take the prize for best use of pumpkin thus far this season.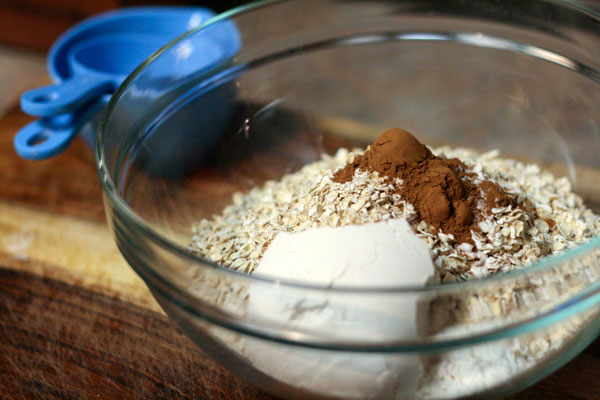 The combination of pumpkin puree and oatmeal provides the chewiness I love oh so much in cookies. The white chocolate chips are sweet, and the dried cherries are sour. And the spices taste like pure autumn.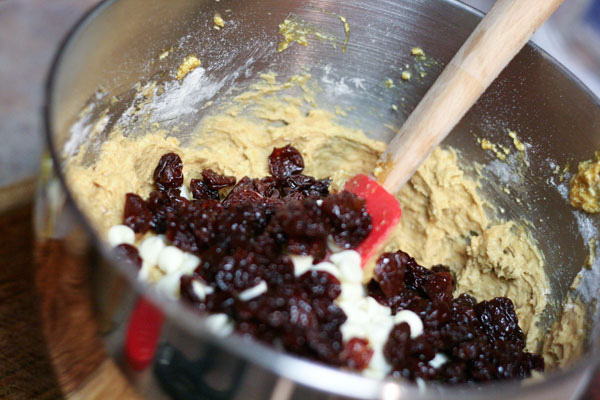 Fortunately, Nick's mother is visiting this weekend, and we have a pumpkin carving party to attend on Sunday, so there's no risk of the two of us eating all 48 cookies. Trust me, it could be done.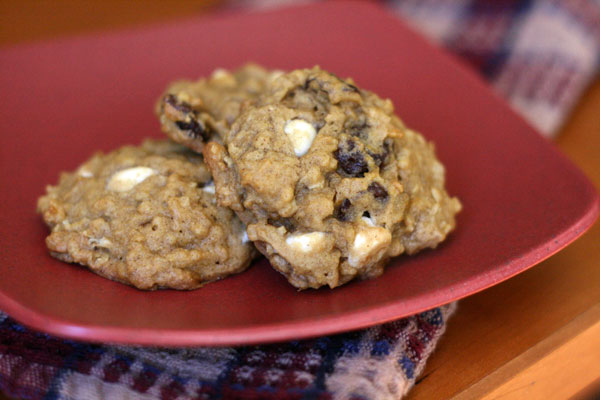 Pumpkin Oatmeal Cookies with White Chocolate Chips and Dried Cherries
Ingredients
2 cups all purpose flour
1 1/2 cups old-fashioned oats
1 teaspoon baking soda
1 1/2 teaspoon ground cinnamon
1 teaspoon pumpkin pie spice
1/2 teaspoon kosher salt
1 cup (2 sticks) butter, softened
1 cup packed light brown sugar
1 cup granulated sugar
1 cup pure pumpkin puree
1 large egg
1 teaspoon vanilla extract
1 cup white chocolate chips
1 cup dried cherries, roughly chopped
Directions
Preheat oven to 350 degrees F. Line baking sheet with a silicone mat or parchment paper.
Combine flour, oats, baking soda, cinnamon, pumpkin pie spice, and salt in medium bowl. Beat butter, brown sugar and granulated sugar in large mixer bowl until light and fluffy.
Add pumpkin, egg, and vanilla extract; mix well. Add flour mixture; combine until all ingredients are incorporated. Fold in white chocolate chips and dried cherries.
Drop by rounded tablespoons onto prepared baking sheets.
Bake for 12-14 minutes or until cookies are lightly browned. Cool on baking sheets for 2 minutes; remove to wire racks to cool completely.
(from My Baking Addiction)