Life is short. Eat dessert first. Or, in this case, blog about it first.
I took off work on Friday to bake and cook and clean for our first annual Oktoberfest party. And I enjoyed every minute. Does that make me odd? I hope not.
I put on my apron, laid out my cookbooks and recipe cards, and turned up an old favorite playlist (featuring Tristan Prettyman and Chris Pureka).
I don't do much baking — mostly because Nick and I are incapable of rationing a pan of brownies or chocolate cake — but I do enjoy it. Let me share with you two tips I've learned that almost always make for better baked goods.
First, use room temperature eggs and butter for easier beating and mixing. It requires some forethought, but it's worthwhile.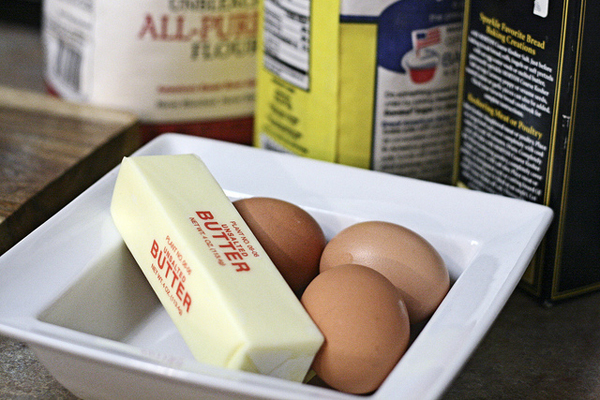 Second, use cake flour if the recipe calls for it. And sift it if the recipe suggests it. I prefer to use a mesh strainer to avoid the hand crampage usually associated with the more traditional sifter.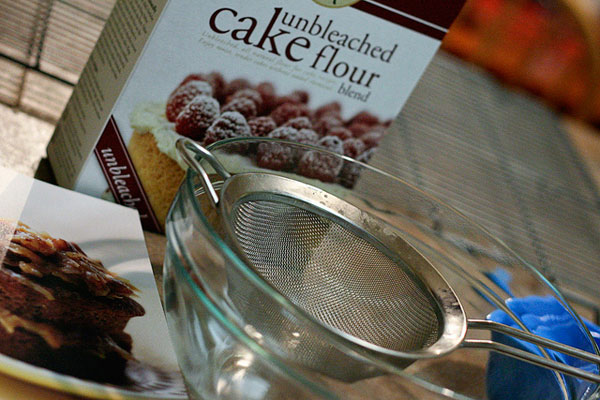 Now let's get on with these cupcakes.
Despite its name, German chocolate cake did not actually originate in Germany. But we love it and wanted to include it on our menu anyway.
This cupcake recipe from Martha Stewart consists of melted semisweet chocolate chips and buttermilk, along with the usual suspects: butter, flour, baking soda, salt, sugar, eggs, and vanilla. Pretty simple.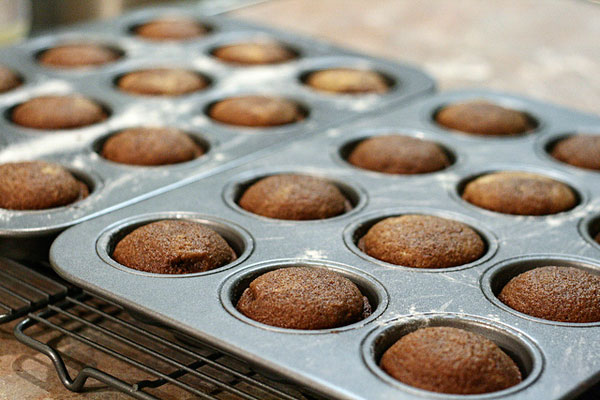 It's the coconut pecan frosting that's the real star.
First, combine egg yolks, evaporated milk, brown sugar, and butter in a saucepan over medium heat until it thickens to a caramel consistency, which took about 15 minutes on my stovetop.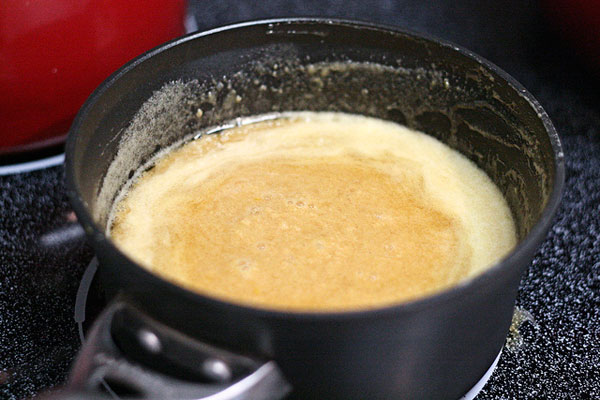 Then add the chopped pecans, coconut, vanilla, and salt, and let it cool (while trying your best not to eat it by the spoonful).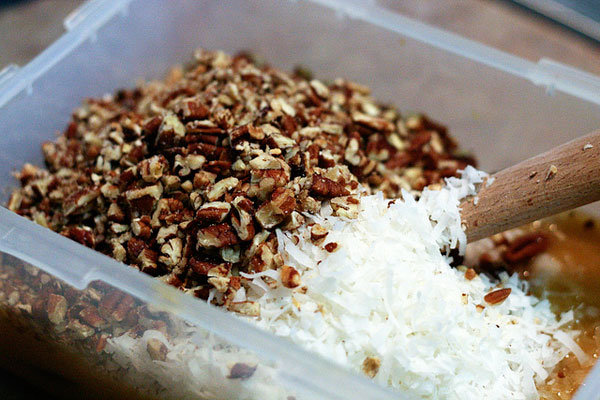 I finished the above steps on Friday and stored both the cupcakes and the frosting in airtight containers until I was ready to assemble them on Saturday morning. Fortunately, my mother helped with that task since I had so many others to do.
She did a great job, don't you think?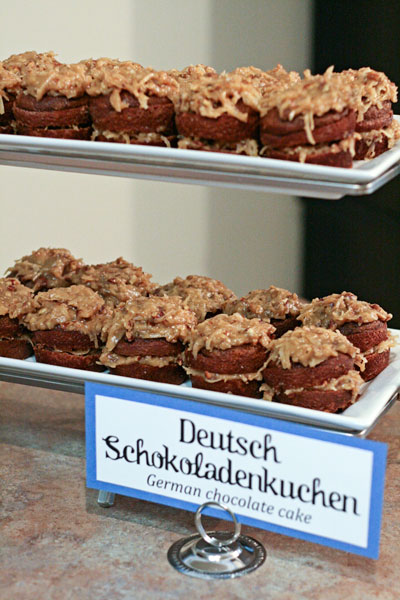 The cupcakes were a huge hit. I'm actually surprised the guests were able to keep their hands off the display until all of the main courses were served. They obviously have more self-control than either Nick or I do.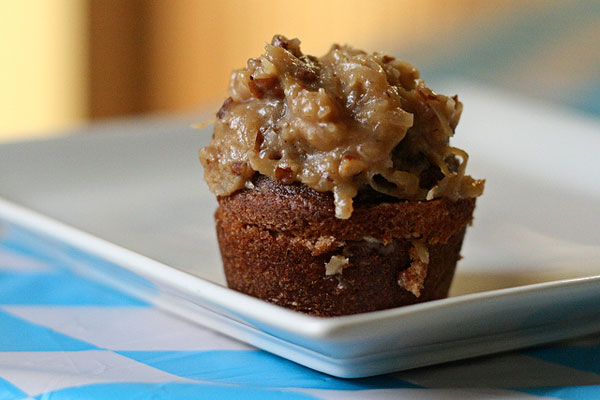 German Chocolate Cupcakes with Coconut Pecan Frosting
Makes 2 dozen cupcakes.
Ingredients for Cupcakes
3/4 cup (1 1/2 sticks) unsalted butter, room temperature, plus more for tins
2 cups cake flour, sifted, plus more for tins
1 teaspoon baking soda
3/4 teaspoon salt
1 1/3 cups sugar
3 large eggs, room temperature
1 1/2 teaspoons pure vanilla extract
1 cup buttermilk
5 ounces semisweet chocolate, melted and cooled
Directions for Cupcakes
Preheat oven to 350°. Brush standard-size muffin tins with butter, and dust with cake flour.
In a medium-size bowl, whisk together cake flour, baking soda, and salt.
With an electric mixer on medium-high speed, cream butter and sugar until pale and fluffy. Add eggs, one at a time, beating until each is incorporated. Beat in vanilla. Reduce speed to low. Add flour mixture in three batches, alternating with two additions of buttermilk, and beating until combined after each. Beat in chocolate until thoroughly combined.
Divide batter evenly into prepared tin, filling each cup three-quarters full. Bake for about 20 minutes, rotating tins halfway through, until a toothpick inserted in centers comes out clean.
Transfer tins to wire racks to cool 10 minutes. Run a small knife around the edges to loosen, and turn out cupcakes onto racks to let cool completely.
Cupcakes can be stored up to 3 days at room temperature in airtight containers.
To assemble the cupcakes, use a serrated knife to split cupcakes in half horizontally. Spread a heaping tablespoon of frosting on top of each bottom half and more frosting on top of each cupcake.
Ingredients for Frosting
3 large egg yolks
1 can (12 ounces) evaporated milk
1 1/4 cups packed light brown sugar
1 1/2 sticks (12 tablespoons) unsalted butter, cut into small pieces and brought to room temperature
1 teaspoon pure vanilla extract
1/4 teaspoon salt
1 bag (7 ounces) sweetened flaked coconut
1 1/2 cups (6 ounces) pecans, toasted and coarsely chopped
Directions for Frosting
Combine egg yolks, evaporated milk, and brown sugar in a saucepan. Add butter, and cook over medium heat, stirring constantly, until thick like caramel, about 10 minutes. Pour through a fine sieve into a bowl.
Stir in vanilla, salt, coconut, and pecans. Let cool completely.
Frosting can be refrigerated in an airtight container for up to 1 day; bring to room temperature before using.
(adapted from Martha Stewart)