Despite all the pumpkin we've eaten this fall (from pumpkin pecan waffles to pumpkin sausage pasta to pumpkin oatmeal cookies), we haven't had enough. (In fact, we still have to share our recipe for pumpkin macaroni and cheese.)
For the Rowlands' Oyster Feed on Saturday, I tested another pumpkin recipe — the prettiest one to date.
There's just something so simply elegant about a trifle, don't you think? And it's versatile. Layers of cake, custard, and cream can easily change based on tastes and seasons. Like angel food cake + lemon custard + berries. Or pound cake + chocolate pudding + coconut flakes. Or brownies + whipped cream + chocolate candy.
How about gingerbread + pumpkin mousse + whipped cream?
This trifle starts with a moist gingerbread of dark brown sugar, molasses, and lots of spicy ginger. (If you must, you can take a shortcut and buy a box of mix. But I highly recommend the homemade version.)
I mixed the batter and put the cake in the oven on Friday night before settling in for card games with the family.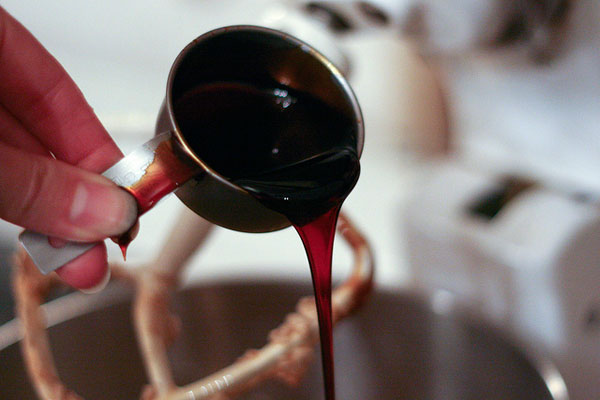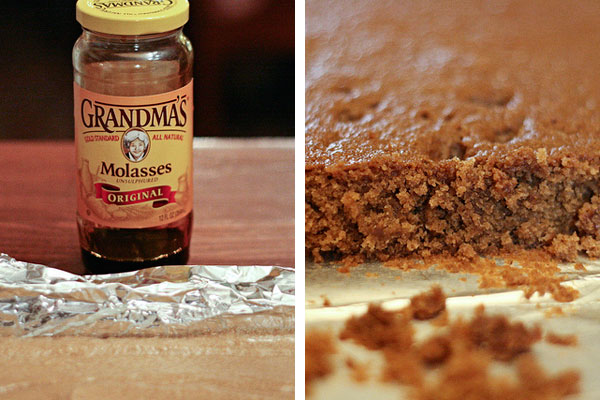 I let it cool on the counter top, then covered the foil-lined pan with more foil until the next day.
Then on Saturday morning, while wearing my pajamas, I made the pumpkin mousse. Again, you can buy a tub of whipped topping rather than beating it yourself, but what fun is that?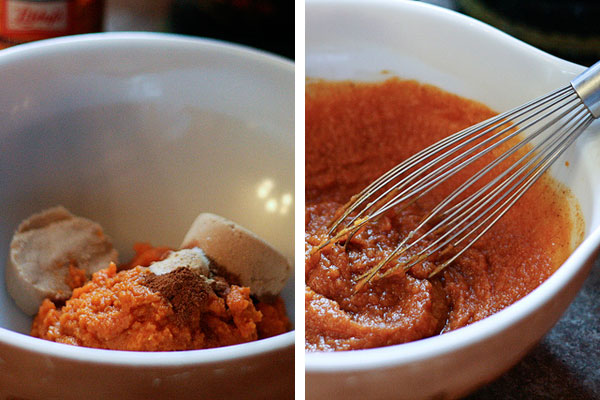 It took a good five minutes for the desirable soft peaks to form, but when they did, it looked (and tasted) better than anything found in the freezer.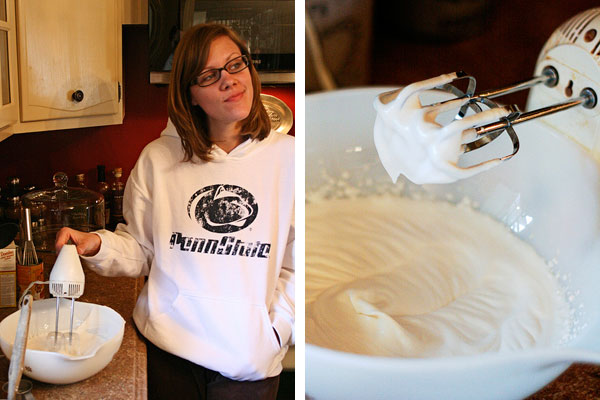 Carefully combine the whipped cream with the pumpkin mixture, already seasoned with cinnamon, nutmeg, and ginger.
And then, guess what … You have to whip up another serving of cream — this time with vanilla and sugar.
Then it's time to assemble. Cut the gingerbread into cubes, and add half of it to the bottom of your trifle dish. Layer with pumpkin mousse and whipped cream. Then repeat.
Try to resist the urge to eat it at this point because it gets better as it sits in the refrigerator.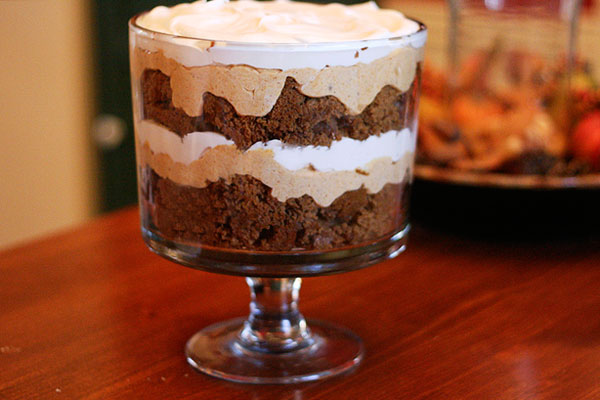 Just before serving, add crushed gingersnap cookies for garnish.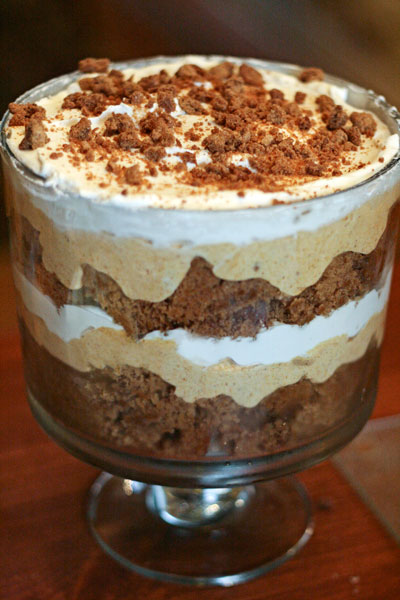 What's your favorite trifle combination?
Pumpkin Gingerbread Trifle
Ingredients for Gingerbread
2 cups all-purpose flour
1 teaspoon baking soda
2 teaspoons ground ginger
1/2 teaspoon cinnamon
1/2 teaspoon salt
1 stick unsalted butter, softened
1 cup packed dark brown sugar
1 large egg
1/2 cup mild molasses
3/4 cup buttermilk
1/2 cup hot water
Ingredients for Pumpkin Mousse
1 (1/4 oz) envelope unflavored gelatin
1/4 cup cold water
1 (15 oz) can pumpkin
1/2 cup packed light brown sugar
1/2 teaspoon cinnamon
1/2 teaspoon grated nutmeg
1/2 teaspoon ground ginger
1/8 teaspoon salt
1 cup heavy cream
1/2 teaspoon pure vanilla extract
Ingredients for Whipped Cream
1 1/2 cups heavy cream
3 tablespoons granulated sugar
1 teaspoon pure vanilla extract
crumbled gingersnap cookies for garnish
Directions for Gingerbread
Preheat oven to 350°F with rack in middle. Line 13×9 pan with foil, leaving an overhang at all sides. Grease foil.
Whisk together flour, baking soda, spices, and salt.
Beat butter and brown sugar with an electric mixer at medium speed until pale and fluffy, 3 to 5 minutes. Beat in egg until blended, then beat in molasses and buttermilk. At low speed, mix in flour mixture until smooth, then add hot water and beat 1 minute (batter may look curdled).
Spread batter evenly in pan and bake until a wooden pick inserted into center comes out clean, 35 to 40 minutes. Cool in pan. Transfer foil-lined gingerbread to a cutting board and cut into 1-inch cubes with a serrated knife.
Directions for Pumpkin Mousse
Sprinkle gelatin over cold water in a small saucepan and let soften 1 minute. Bring to a simmer, stirring until gelatin has dissolved. Whisk together gelatin mixture, pumpkin, brown sugar, spices, and salt in a large bowl until combined.
In a separate bowl, beat cream with vanilla using until it holds soft peaks, about 5 minutes. Fold into pumpkin mixture gently and thoroughly.
Directions for Whipped Cream
Beat cream with sugar and vanilla until it holds soft peaks, about 5 minutes.
Assemble Trifle
Arrange half of gingerbread cubes in trifle bowl. Top with half of pumpkin mousse, then half of whipped cream. Repeat layers with remaining gingerbread, mousse, and cream. Chill at least 2 hours before serving.
(adapted from Epicurious)