500 miles. Two families. An inch of snow. Two brined turkeys, one roasted turkey, and one deep-fried turkey. Six football games. Raw oysters, steamed oysters, fried oysters, and oyster stew. Pumpkin pie bars and a pumpkin-gingerbread trifle. We're exhausted. And stuffed. And so thankful.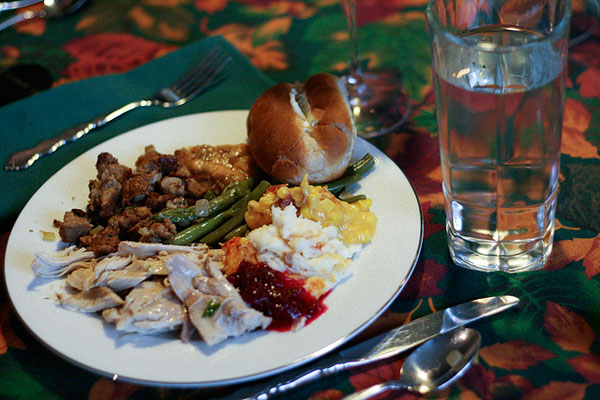 On Thursday morning we drove from Duncansville to Bethlehem to spend the holiday with Nick's extended family. We were asked to bring a corn casserole (a Rowlands' family favorite made with shard cheddar cheese and bacon) and a dessert.
I decided to make a pumpkin dessert because we've been stockpiling cans of it since its supposed shortage. (Which I believe was a total lie because grocery stores are now displaying rows of it stacked at least eight high.)
These pumpkin pie bars are less formal than their crusty counterpart, and they're much simpler to make. Instead of kneading and rolling and scraping and trimming, just cut cold butter into flour and sugar. You can use a pastry blender, knives, or your hands. Then stir in oats and press into the bottom of a baking pan.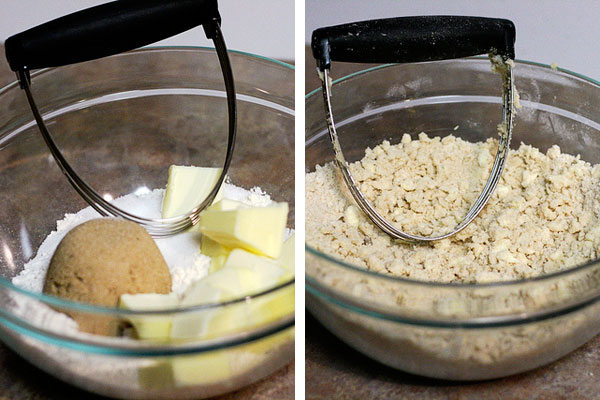 They're just as creamy and flavorful as the best pie on the table.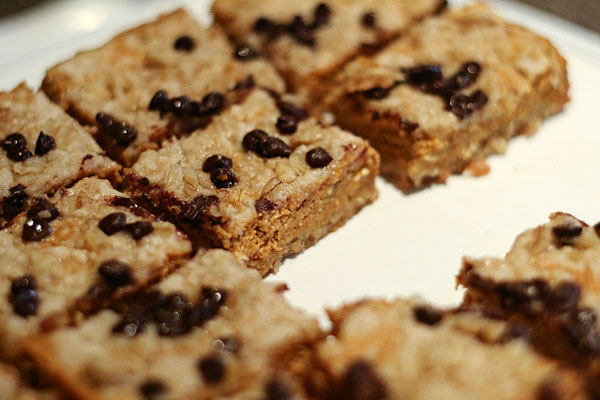 What was on your favorite Thanksgiving Day dessert?
Pumpkin Pie Bars
Ingredients
1 1/3 cups flour
1/2 cup packed brown sugar
3/4 cup granulated sugar, divided
3/4 cup (1 1/2 sticks) cold butter or margarine
1 cup old-fashioned or quick-cooking oats, uncooked
1 package (8 oz) cream cheese, softened
3 eggs
1 can (15 oz) pumpkin
1 Tbsp pumpkin pie spice
1 tsp vanilla extract
a handful of chocolate chips for sprinkling on top
Directions
Preheat oven to 350°F. Line 13×9-inch pan with foil, with ends of foil extending over all four sides. Grease foil.
Combine flour, brown sugar, and 1/4 cup granulated sugar in a medium bowl. Cut in butter with pastry blender or 2 knives until coarse crumbs form. Stir in oats.
Reserve 1 cup oat mixture, and press remaining onto bottom of prepared pan. Bake 15 minutes.
Beat softened cream cheese with remaining sugar, eggs, pumpkin, pumpkin pie spice, and vanilla with a mixer until well blended. Pour over crust. Sprinkle with reserved crumb mixture and a handful of chocolate chips.
Bake 25 minutes. Remove from oven and cool in the pan for 10 minutes. Use foil to transfer bars from pan to a wire rack; cool completely before cutting.
(adapted from Playing House via Joy the Baker)