What do you get when you mix all of the ingredients below? …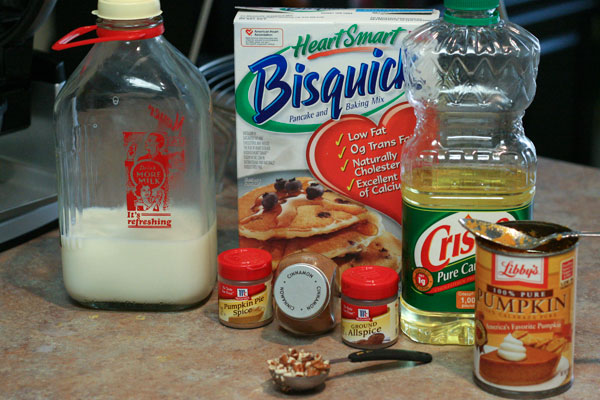 Batter for delicious pumpkin pecan waffles!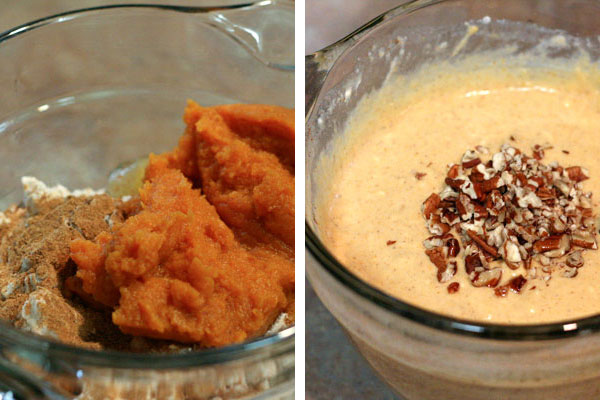 Perfect for Halloween or any other cool autumn morning.
Serve with powdered sugar, pecans, and real maple syrup. Mmmmmm! Enjoy.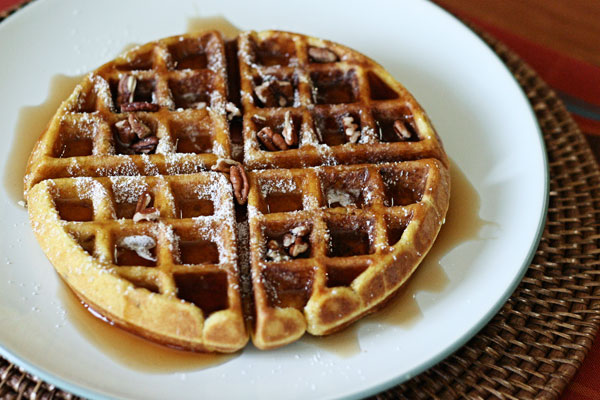 Pumpkin Pecan Waffles
Ingredients
2 cups Bisquick
1 cup milk
1 egg
1 1/2 tablespoons canola oil
1/3 can pumpkin
3 tablespoons pecans, chopped
cinnamon, nutmeg, and all spice to your liking (or premixed pumpkin pie spice)
powdered sugar and maple syrup for topping
Directions
Combine all ingredients; mix well.
Add 1 cup batter to preheated waffle iron. Cook 2-3 minutes on high.