Looking for a charming British retreat on this side of the Atlantic? Look no further than Niagara-on-the-Lake, a brief 25-minute drive from the crowds and commotion of Niagara Falls. It's located at the opposite end of the scenic Niagara Parkway past vineyards, farms, parks, and gated homes.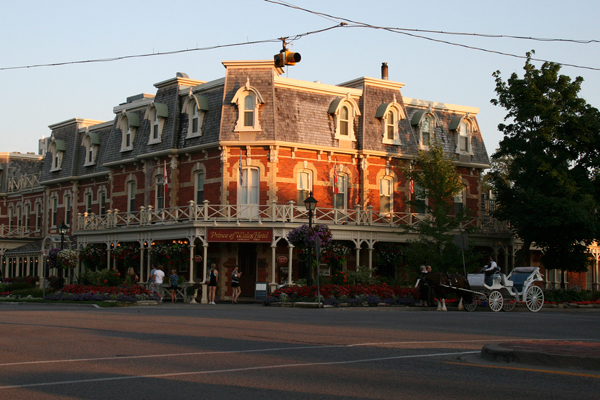 The British established residency in the small Ontario town in 1781. During the War of 1812, Americans captured and destroyed the town, but the British rebuilt it and its historical charm is well maintained today.
Wine bars and artisanal cheese shops and specialty boutiques now occupy the 19th century buildings. Quaint B&Bs and inns sit alongside private mansions on tree-lined side streets. And the flowers, oh the flowers. I've never seen such perfectly manicured baskets, beds, and boxes.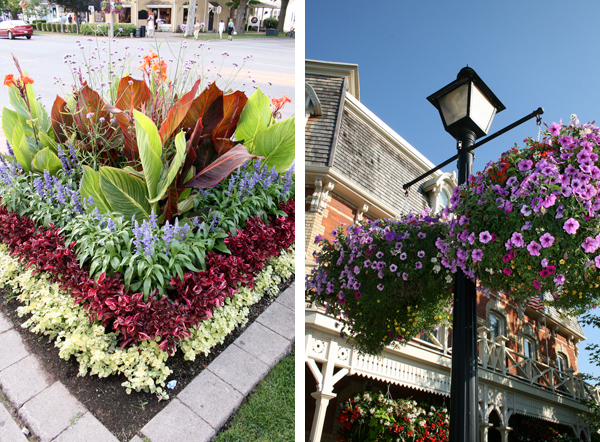 We had an authentic British dinner at Moffat Pub: fish 'n' chips with a side of mushy peas for Nick and bangers 'n' mash for me. (Though I still prefer our homemade bangers 'n' mash — I credit the beer and mustard seeds.)
And we couldn't resist sharing an ice cream cone — nearly everyone we passed had one. Not only does Cows have sweet ice cream flavors (Freckle Frenzy, Wowie Cowie, Moo Crunch), they also have a line of clever t-shirts (Dunder Moofflin, Team Jacowb, Dancing with the Steers). Really, you have to check it out.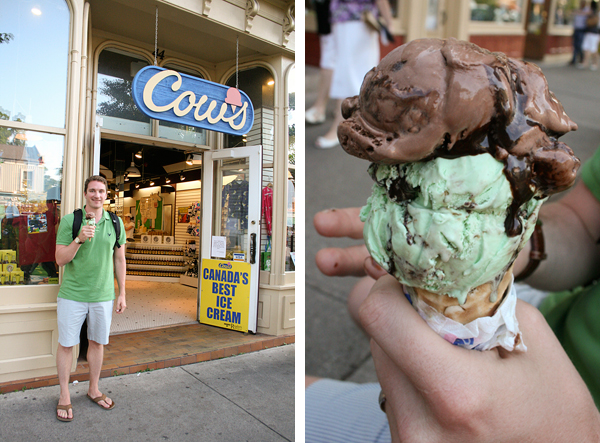 Following dinner and dessert, we walked a few blocks to the shore of Lake Ontario to watch the sunset. It was the ideal way to conclude our summer vacation.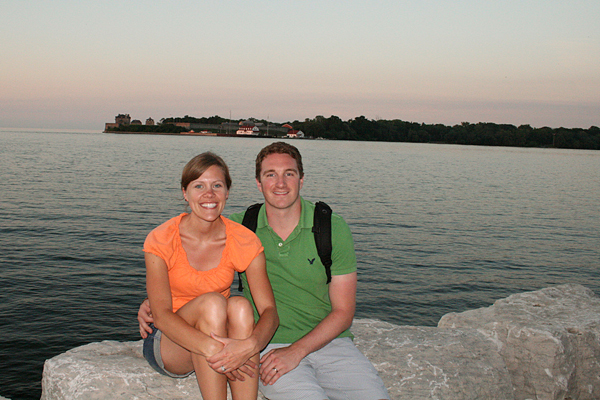 Thanks for following along! Here's a list of all recaps:
Where have you traveled this summer?