On Tuesday morning we grabbed coffees and croissants from Paillard (a.k.a. Canadian Panera) and climbed the hill to La Citadelle to watch the Changing of the Guard.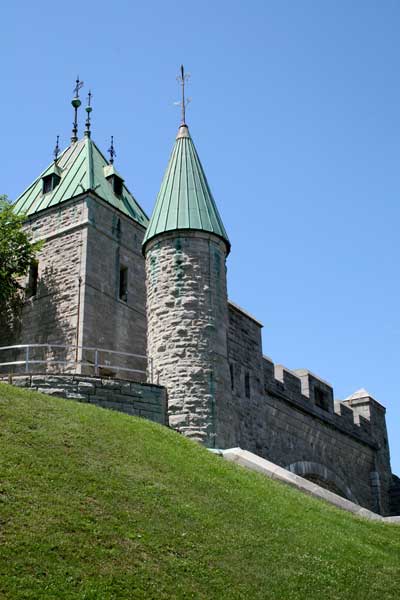 The wall was originally built around Quebec City in the 17th century, and the current fortification was constructed by the British in 1820 to protect Canada from American invasion. (I'm happy to report the city never experienced conflict.)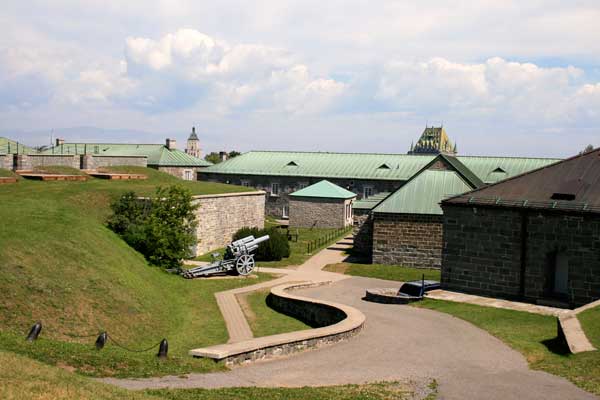 The Changing of the Guard has been a tradition at La Citadelle since 1928. The pomp and circumstance lasted almost 45 minutes and included English translation. (The Royal 22e Régiment is the only French speaking regiment in the Canadian Army.)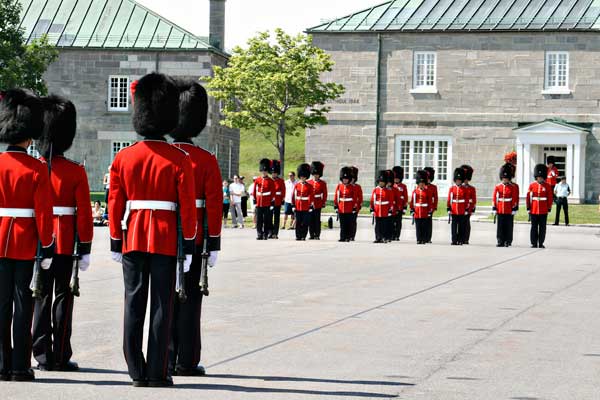 Following the demonstration, we toured the grounds — which includes both British and French architecture — and solved the mystery of the goat.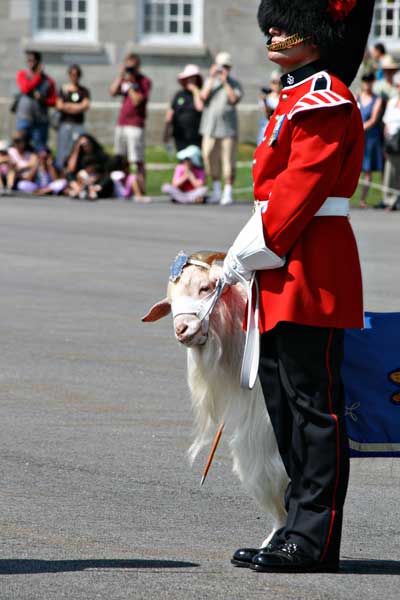 Bâtisse X is the tenth generation mascot of the regiment. The first was presented by the Queen of England.
And in big bold floral letters, the official motto of Quebec: Je me souviens, which means "I remember." It refers to the French and British heritage of the territory and its establishment as an independent province.
Also, the citadel offers one of the best views of the city and the river.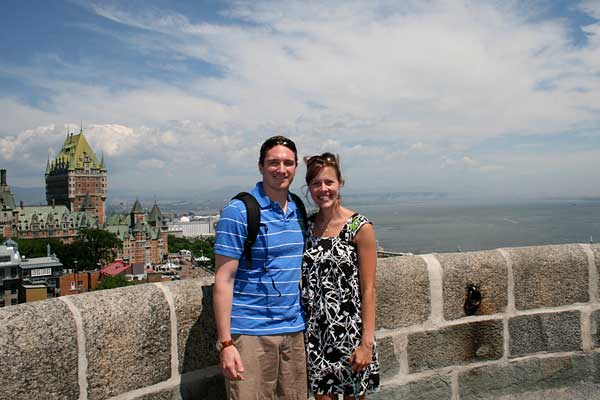 By that time we were ready for a couple of cold ones. We stumbled upon L' Oncle Antoine, a charming pub located in an old gunpowder building in the Lower Town. The beers — blonde for Nick and rousse for me — were refreshing, and despite the sweltering heat, I couldn't resist a bowl of French onion soup. (Noticing a trend?)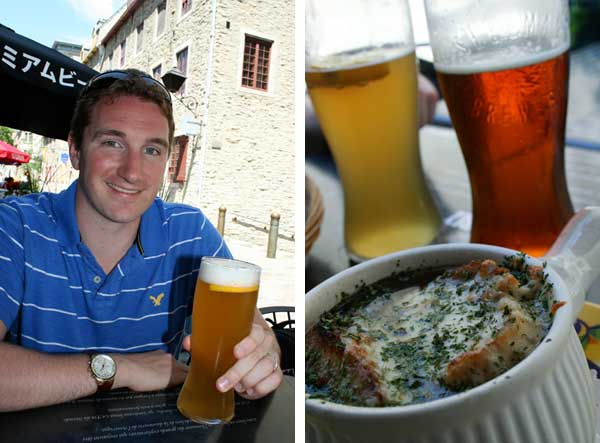 We enjoyed our final stroll along Rue St-Pierre and treated ourselves to petite chocolates — well worth the price.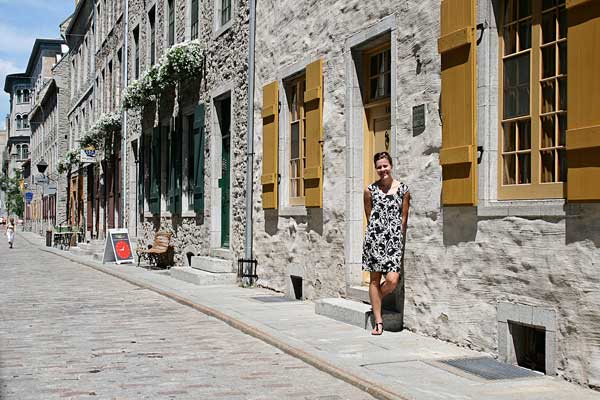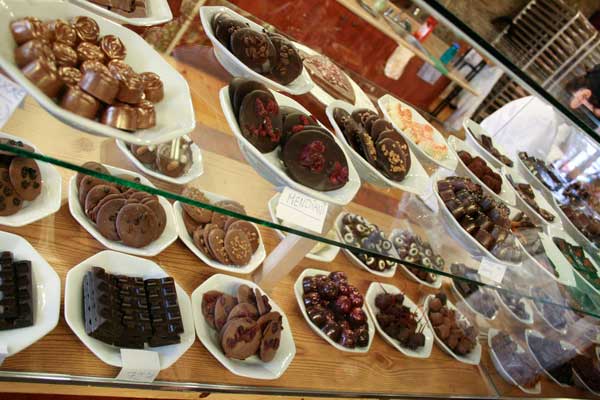 On our way out of the city, we couldn't resist exploring one more icon: the Parliament Building. It was under construction during our visit, but they masked it well (notice the printed canvas on the left side of the building).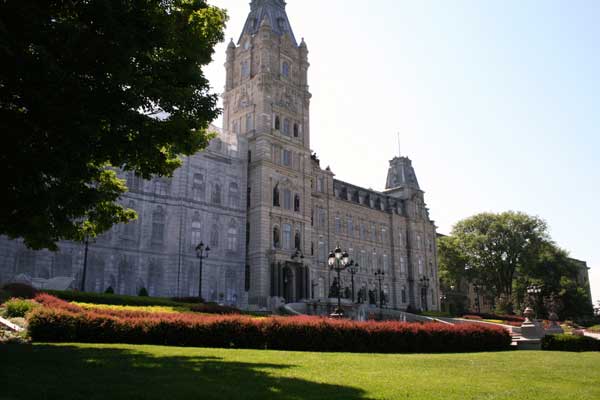 Quebec City is lovely and romantic and proud of its French, British, and Canadian heritage. It's a small piece of Europe on this side of the Atlantic with it's own unique local charm.
Next up: Montreal