Nick is in Pittsburgh today and tomorrow for work obligations, and so I have the house to myself tonight. I considered going for a run along my favorite trail, but instead I bought some goodies from the farmers market and came home to cook.
Eating instead of exercising — you see where my priorities lie tonight. And I don't regret it one bit.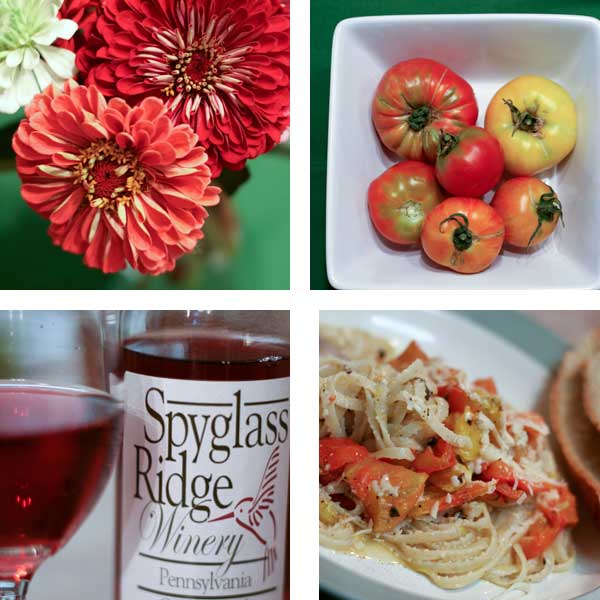 For dinner, I roasted heirloom tomatoes with olive oil, kosher salt, and basil from our front porch garden and tossed them with fresh basil garlic pasta from Fasta. I also drank a glass (or a glass and a half) of Cassie's Blush from Spyglass Ridge Winery and ate a slice (or two) of apple oat bread from Gaffron's Sunrise Bakery.
And now I shall retreat to my couch with a book and a blanket.
P.S. Don't feel bad for Nick — he sent this photo an hour ago.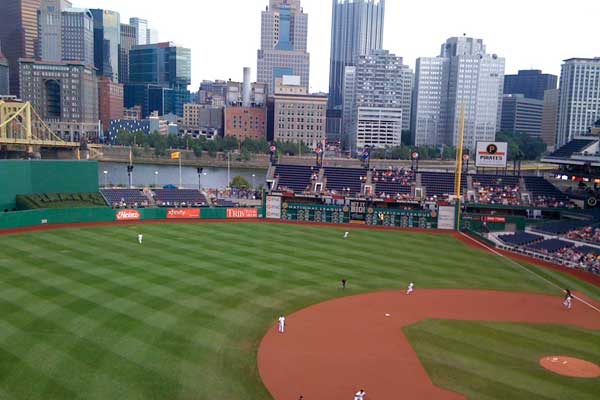 How do you spoil yourself when you're home alone?