(Catch up on previous road trip recaps.)
What do you order on a 95 degree evening from a restaurant with no air conditioning? Steaming seafood pot pie and messy maple ribs, of course.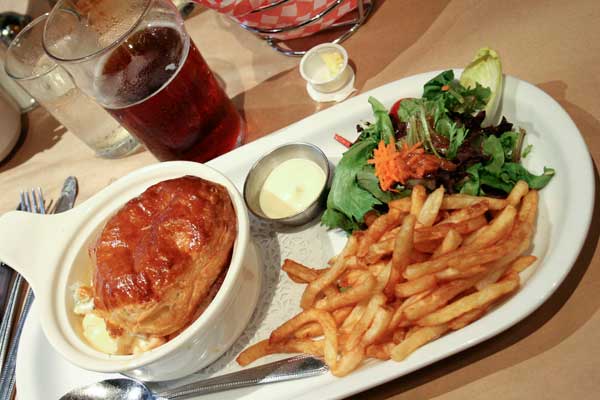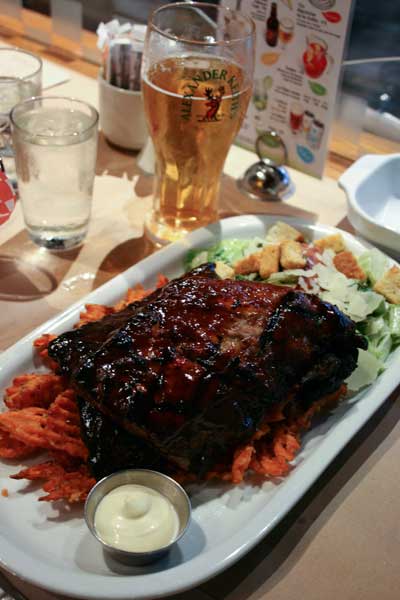 Okay, perhaps it wasn't the smartest (or most photogenic) choice, but it was the most delicious meal of our entire trip.
Not one, not two, but three Quebec City locals suggested Le Cochon Dingue for our only dinner in the city, and it lived up to its recommendations.
"The Crazy Pig" opened in the Petit Champlain district in 1979. The menu is full of comfort foods with a bit of French flair: pear, cranberry, and brie in a puff pastry; tartine duck confit and cheddar cheese on country bread; chocolate cake with Chantilly. Canadian influence is also evident in its maple vinaigrette and maple ice cream.
My pot pie included lobster, crab, shrimp, scallop, and salmon from the Magdalen Islands near Nova Scotia. There was not a single bite that I didn't taste the fresh, tender seafood in cream sauce. (Though I could have done without the side of fries.) I countered the hot dish with a cold biere rousse.
And Nick's maple house-smoked ribs were incredible. (They would have won our vote in the BBQ festival.) We splurged and ordered the full rack, and between the two of us, we cleaned every bone. To drink, he had a pale ale from Alexander Keith's.
We were literally sweating by the time we took our last bites and set off in search of a public fountain in which to bathe.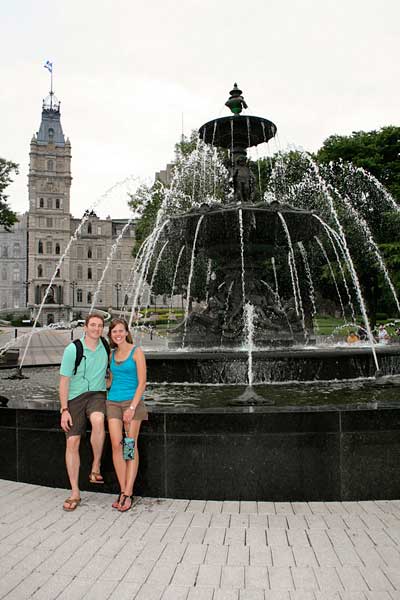 I kid, I kid. We actually returned to our hotel to shower and freshen up and then headed back to the Lower Town to see the Château Frontenac at night. What a beauty she is.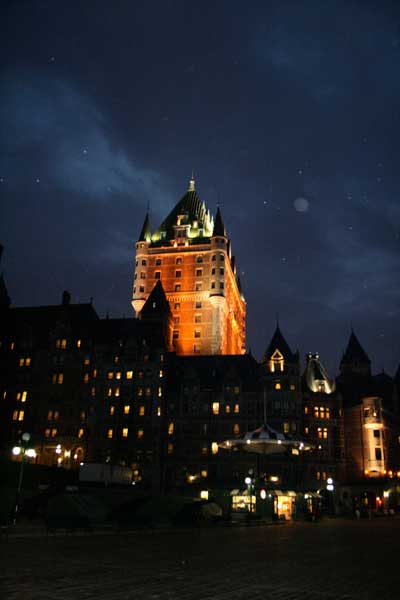 Next up: From Quebec City to Montreal