The highlight of our July 4th was the BBQ and Dessert Festival. It was the ideal way to eat at seven restaurants in Saratoga Springs for less than $10 per person. Here's the lineup and our reviews (out of 4 stars):
Steamed oysters topped with BBQ sauce and bacon from Saratoga Gaming & Raceway: Sufficiently steamed, but could have used more kick. 2 stars
BBQ meatballs from The Grey Gelding: A mix of pork, beef, veal, and lamb marinated in apricot BBQ sauce, Caribbean spices, and rum. Big and tasty and meaty and messy. 3 stars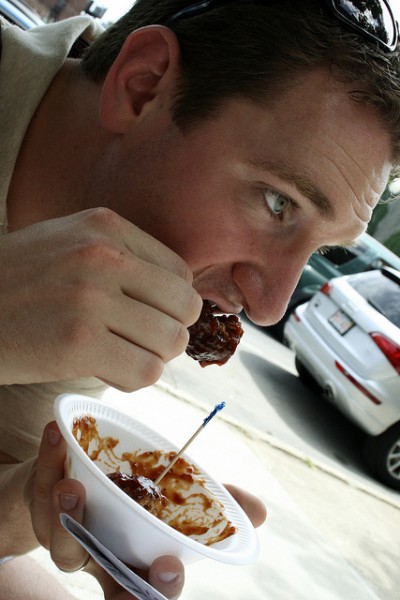 BBQ ribs from Cantina: Nice flavor, but poor cuts of meat. 2 stars
Dry rubbed ribs from Saratoga Salsa & Spice Company: So moist that the meat fell right off the bone (and nearly onto the floor). And the homemade sauce (which they were selling bottled — smart entrepreneurs) was finger-lickin, literally. 3 stars
Hickory smoked pulled pork from Seven Horse Pub: The winning BBQ entry for us! Sweet and mild meat served with a vinegar-based sauce and a hunk of cornbread. A meal to make any Southern mama proud. 4 stars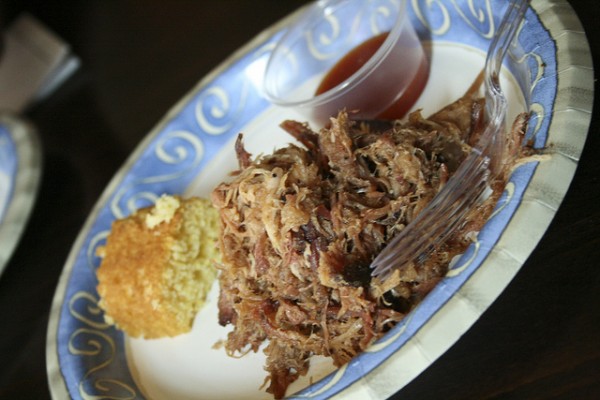 Beef and shrimp kebabs from The Parting Glass: Our least favorite of the day. But the Irish pub redeemed itself with professionally poured pints of black and tan. 1 star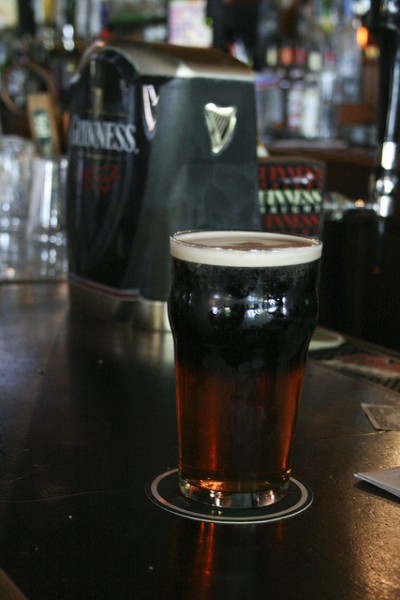 Blueberry peach cobbler from Circus Cafe: One of three desserts we tried, and the clear favorite. In fact, I would rank this dish above the pulled pork (though I think Nick would keep the meat in the top spot). My favorite seasonal fruit may be strawberries, but this dessert tasted like pure summer. The natural sweetness of the fruits really shined, and the biscuit-like cobbler melted in my mouth. The dish was was all hot and bubbly and may have been only slightly better with a scoop of vanilla ice cream. 4 stars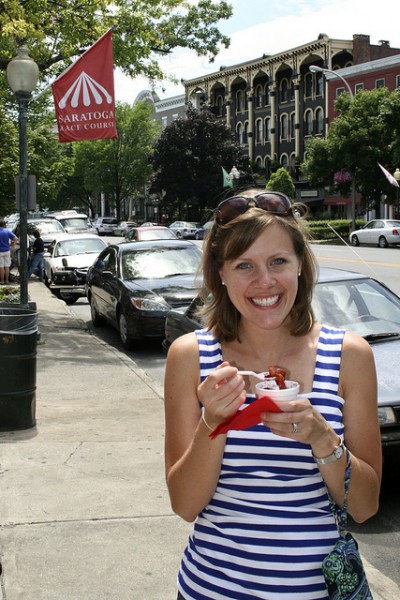 With very full bellies, we made our way back to Congress Park for the evening's festivities. There was live music and cotton candy and glow sticks, and even Benjamin Franklin made an appearance. The fireworks display was not the best we've seen, but the atmosphere felt truly American.
Next up: Bonjour, Canada!