The Friday before our road trip was a frantic one. There was work to do (from home, fortunately), last minute items to purchase (walking shoes for him and walking shoes for her), suitcases to pack, and — believe it or not — beer to bottle.
That's right, we realized only hours before we were due to leave the country for a week that the bucket of yeast and hops brewing in our garage had to be carbonated and bottled — like, yesterday.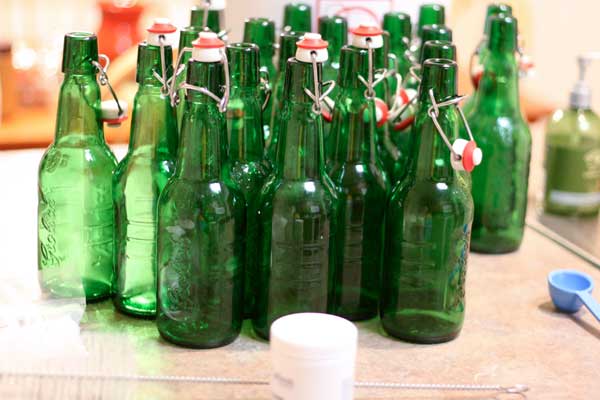 Begrudgingly, we started the process at 10:30pm and finished by midnight, but let's leave the details for another post by the brewmaster, himself, shall we? Moving on to Saturday morning.
We departed D-ville early with a tank full of gas and mugs of hot hazelnut coffee. We opted for the scenic route to upstate New York, which took us through state forests and farm fields and past roadside BBQs.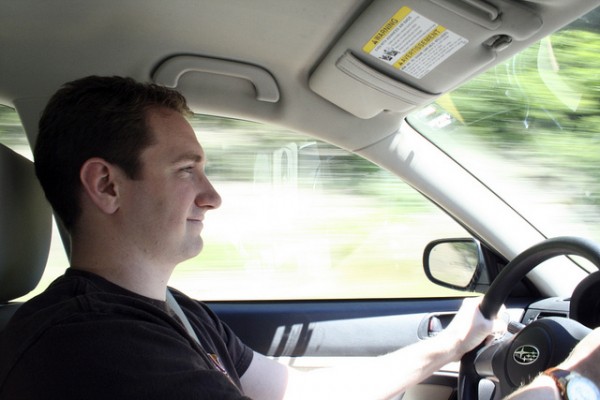 Before arriving at our final destination, we stopped in Clifton Park — the old stomping grounds of the Wiley family. Nick lived there between the ages of 1 and 4, and his former neighbors were thrilled to see him (and his beautiful bride).
We then continued 20 miles north to Saratoga Springs and arrived at our humble motel just outside of Congress Park. The accommodations left much to be desired, but we chose it for its location and affordability.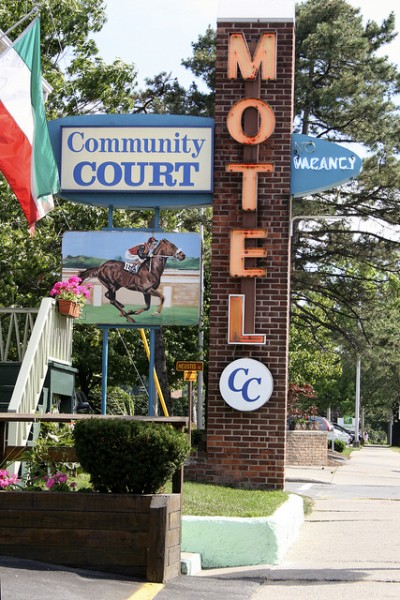 We may have settled for an uncomfortable double bed and paper thin walls, but we splurged on dinner. (That's usually how we roll.)
Chianti Il Ristorante came highly recommended by a few ladies (not to mention this one), and it did not disappoint.
We opted to sit in the comfortable, cool indoor space despite the allure of the alleyway turned elegant Italian sidewalk bistro. (There was just not enough breeze to make the curtains dance and the candles flicker.)
The first sight upon entering Chianti is an open kitchen where chefs dressed in their whites produce a delightful aroma of seafood and sauces.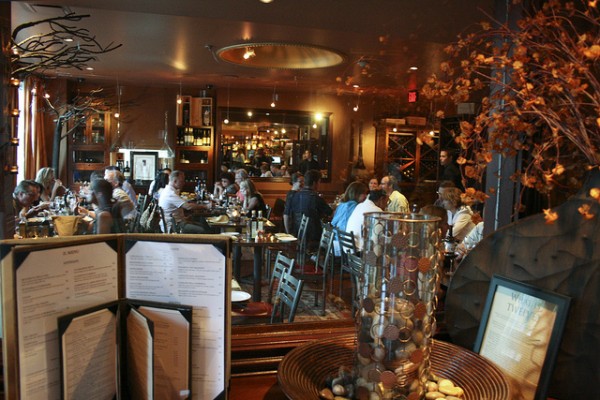 We were escorted into the main dining space where small round tables placed side-by-side evoke the ambiance of a intimate Italian café. Wine racks line the warm red walls, and rustic Mediterranean decor is scattered throughout. It was bustling, but not overwhelmingly so.
A charming waiter took our cocktail orders: a mojito for Nick and a caipirinha for me. The muddled mint leaves and lime juice of Nick's choice was refreshing, but I had hoped for a stronger strawberry taste in mine. (Because you know I love strawberries.)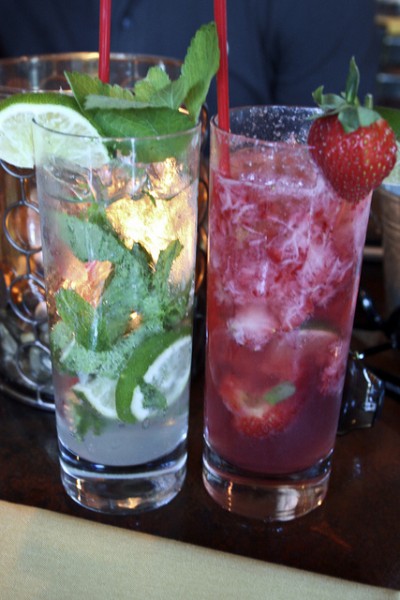 Onto the main event.
We started with the house antipasto: sautéed zucchini and spinach, roasted fennel, stacks of tomato and mozzarella, beef kebabs, grilled shrimp, eggplant wrapped around chunks of Gorgonzola, and bruschetta. Each bite was unique and flavorful, but the star of the plate, for us, was the fennel. It was sweet and delicate and melted on our tongues.
Next we shared the featured appetizer: calamari steamed in its own ink and served with polenta. Now we have both eaten and enjoyed a variety of calamari — battered and breaded, deep fried and grilled — but never in its own black ink. But it is a common Mediterranean method of preparation, so we gave it a try.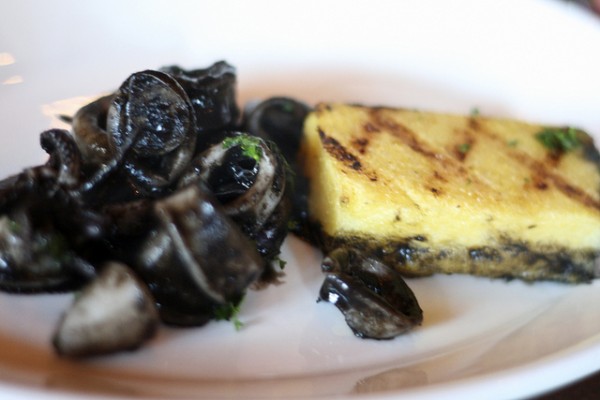 The ink sauce was slightly bitter, but surprisingly tasty. (Of course, garlic and wine and butter has the power to make any dish a good one.)
Finally, the main course. We knew we'd be full from our smorgasbord of appetizers, so we shared the featured pasta dish: fettuccine with radicchio and porcini mushrooms sautéed in red wine with crumbles of prosciutto in a white wine sauce topped with grated Parmesan cheese.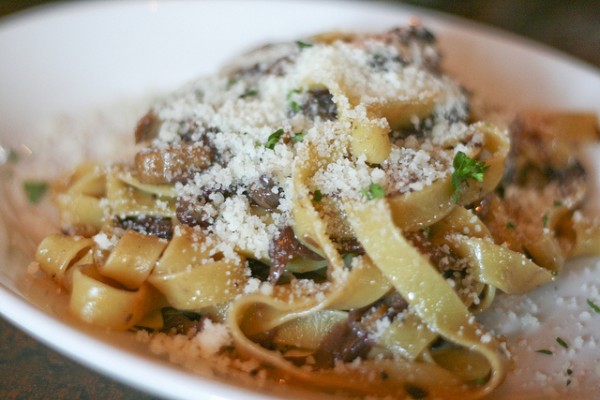 The duo of wines gave the dish an incredible depth of flavor, and I believe I could have eaten an entire bowl of just the radicchio and porcinis.
After dinner we strolled along Caroline Street, though we were too satiated to partake in any of the nightlife. But before retreating to our motel, we did take our first taste of Saratoga's famous mineral water.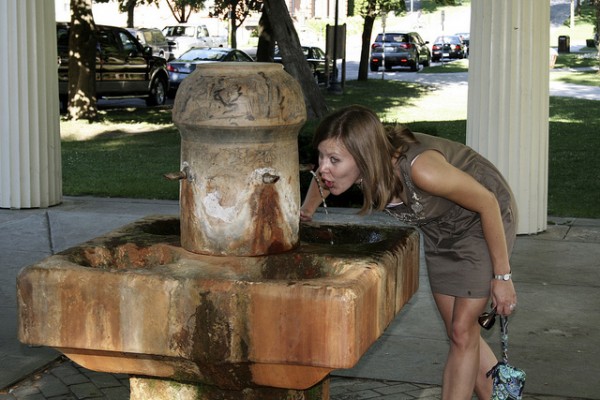 Chianti Il Ristorante
18 Division Street
Saratoga Springs, NY
Next up: Croissants and coffees