We continued to celebrate my birthday on July 8th with a few activities we couldn't fit into July 7th.
First up: A 90-minute guided boat tour along the Saint Lawrence River. We boarded the Bateau-Mouche and cruised past the Olympic Stadium, La Ronde Amusement Park, the Biosphère, and the Molson factory. The cool breeze from the river was a welcome relief from another hot and humid day in Montreal.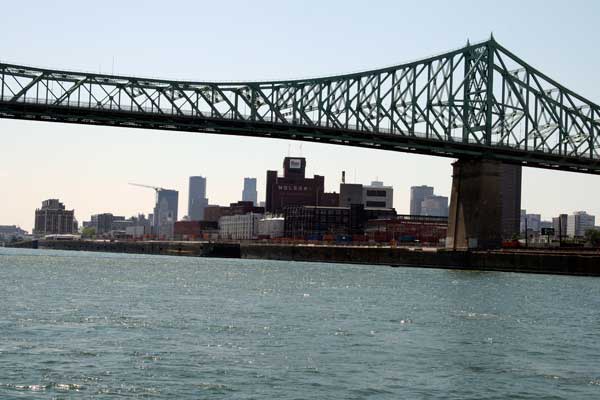 From the boat, we saw the birthplace of Montreal at Pointe-à-Callière …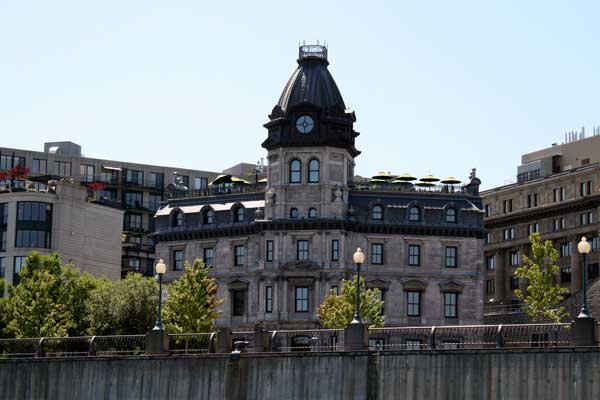 … and the ultramodern Habitat 67.
Afterwards we wondered into Chinatown for lunch. I had poulet à l'orange and Nick had poulet tso générale. And we each chugged at least four glasses of water.
We took in some more sights — Place Jacques-Cartier and Place d'Armes — before returning to our hotel for a break.
Once we had a sufficient amount of time to refresh in our air conditioned hotel room, we were ready to eat again. We were both craving crepes, and Crêperie Chez Suzette delivered.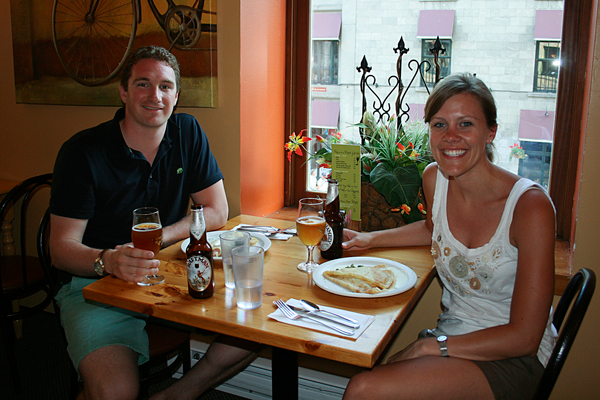 I ordered La Laurentienne with ham, Swiss cheese, asparagus, and béchamel sauce, and Nick had La Québécoise with ham, Swiss cheese, and Canadian maple syrup. (He was generous enough to allow me to dunk forkfuls of my crepe into his sweet syrup.)
And then the most perfect belated birthday dessert: La Sonia with fresh strawberries and bananas, ice cream, and a Belgium chocolate sauce.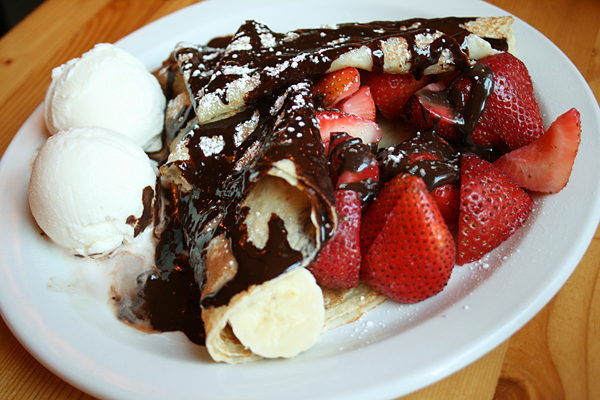 Next up: From Mont-Royal to Niagara Falls