For 3 1/2 years, my only brother, Andrew, has lived and worked in New York City. Today he packs his bags and boards a plane bound for British soil. Yes, London is calling. And so, of course, we had to throw him a proper farewell party.
The Culinary Couple took over my parents' house last weekend and prepared food for 50 guests. We served a variety of dishes from both sides of the Atlantic and a sheet cake with a sugar coated British flag. There was a bar full of Newcastle Brown Ale and Boddingtons Cream Ale (from my old stomping grounds of Manchester, England). Family and friends shared stories about what Andrew will miss (Dad's pizza pies and Penn State football) and what he will learn to love (The Queen, room temperature ale, and soccer). And at the end of the night we popped a bottle of champagne and toasted to the bachelor's adventures abroad.
A September trip is in the works. Until then, we will live vicariously through him. Cheers, bro!
The menu:
The visuals: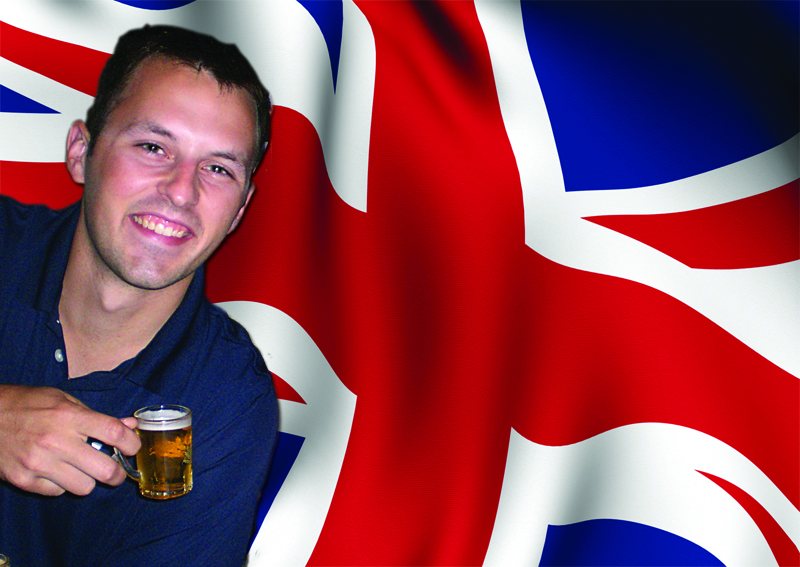 (the front of his postcard invitation)