Who waits until the night before a cookout to assemble a grill? We do. Who finally decides to fill empty frames with photos just ten hours before house guests arrive? We do. Who has to make a run to the grocery store after midnight for an extra tub of whipped topping? We do — well, he does.
And that is how we spent last Friday night — cleaning and preparing for our first cookout.
We also dusted the coffee tables, vacuumed the carpets, and cleaned the toilets. We washed the sheets in the guest bedroom and adjusted the towels in the guest bathroom. We arranged aromatic candles and filled vases with fresh flowers.
We unpacked some of our very favorite wedding gifts: colorful cloth napkins, white rectangular platters, a Wilton round bowl, a glass drink dispenser, a trifle bowl, and bamboo grilling tools.
And then we planned the menu.
Drinks
Selection of Craft Beers
Arnold Palmers (also served on our wedding day)
Appetizers
Guacamole with Multigrain Chips
Pretzels with Sweet Mustard Dipping Sauce
Pistachios
Main Course
Burgers and Brats
Tri Color Pasta Salad with Veggies
Carrot and Pineapple Slaw (recipe forthcoming)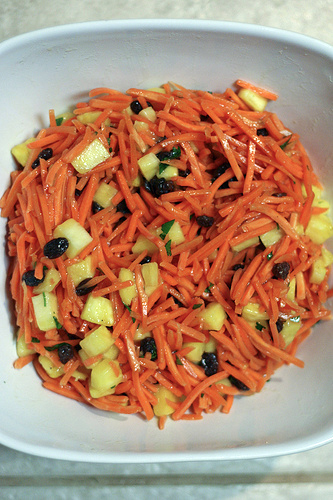 Dessert
Chocolate Trifle (recipe forthcoming)
My best friend, Mary, arrived from Baltimore late Saturday morning. We gave her the grand tour and enjoyed showing off our "grown-up" decor. Yes, we are adults! We have matching bath towels and a wine rack and framed photos of architecture and coffee table books and a cuckoo clock.
We then headed out to meet a group of friends at the Pints for Pets Brewfest. The festival was held at the Blair County Ballpark — home of the Altoona Curve baseball team — which, fortunately, provided shelter from the steady rain.
Despite the weather, it was a great way to spend a Saturday afternoon: tasting craft wheats, ales, and lagers from across the state (and country). Plus, all proceeds went to the Central Pennsylvania Humane Society!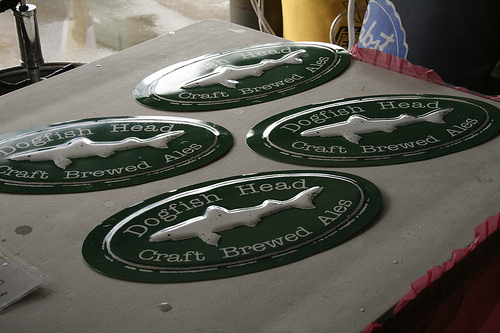 My favorite beers: Double Coffee Stout from Bullfrog Brewery in Williamsport and Belgian White from East End Brewing Company in Pittsburgh. Two drastically different beers, but equally tasty!
Following the Brewfest, we returned to our place for round 2. And let's just say I'm glad we did all of the prep work prior to drinking multiple mini glasses of beer.
We had a great turnout — 14 folks total — and fit comfortably inside our two-story townhouse. Unfortunately, the rain prevented us from enjoying our new patio furniture, but it didn't stop the grill master from fulfilling his duties.
(Yes, my husband is wearing a Transformers apron. And, yes, he sewed it himself. I should really tell you the story sometime.)
I was too busy playing hostess to take anymore photos that night. But, trust me, a good time was had by all!