(previously in the Susquehanna Heartland Wine Trail series)
The Susquehanna Heartland Wine Trail features seven unique wineries spread across central Pennsylvania. And, in order to engage in all seven experiences in a single weekend, one must stick to a strict schedule. It's a challenge we were more than willing to take!
On Saturday we visited Brookmere, Seven Mountains, Mount Nittany, and Shade Mountain. We tasted Blueberry Wine and Plum Wine, Chambourcins and Traminettes. And then we drove 20 minutes east into Selinsgrove and checked into the country chic Selinsgrove Inn.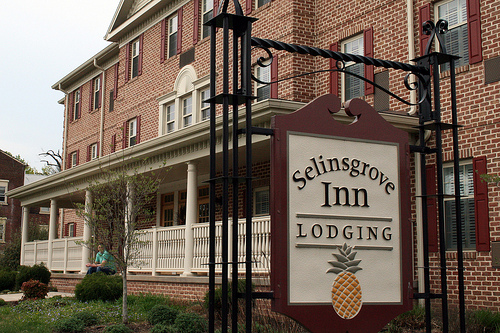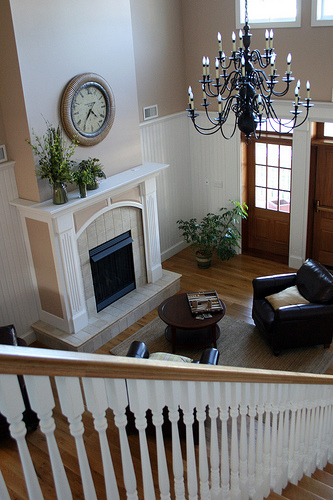 The Inn offers 24 spacious rooms and Jacuzzi suites. It's charming with minimal décor and comfortable furnishings, and the location is convenient to the restaurants and shops of downtown Selinsgrove.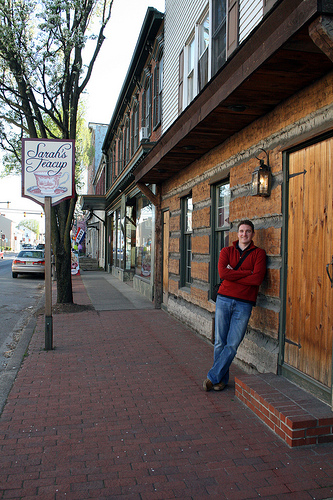 We had dinner reservations at BJ's Steak & Rib House, and so we quickly freshened up and walked down the road. We splurged on clams, filet mignon, and lobster. The food was good, but there were no local wines on the menu. With so many nice options nearby, you would think the restaurant would choose to feature a few. Sadly, this is not uncommon.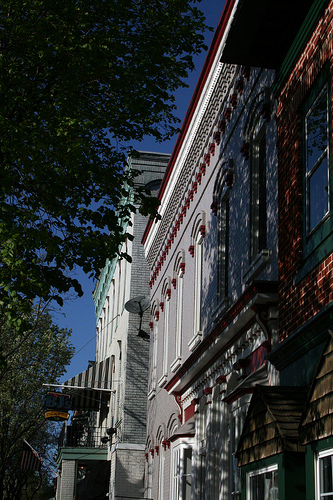 After dinner we took a brisk walk around the campus of Susquehanna University before indulging a bit more.
We had heard rave reviews of Selin's Grove Pub, and it did not disappoint. Now when given the choice, both Nick and I tend to choose beer over wine. And it was refreshing to return to our beloved hops after a day full of grapes.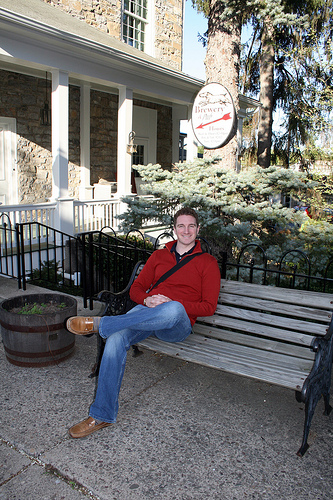 The brewpub is located in the basement of a stone house on Main Street. It's cozy and intimate, and it was crowded! But there's nothing I like more than bumping elbows with other beer geeks. We each ordered a brew and shared a slice of chocolate stout cake, which was moist and decadent. (I absolutely could have finished my own piece.) If you're in Selinsgrove, I highly recommend the Pub. And not only did they serve local beers, they offered local wines, too! (A full menu is also available.)
We waddled back to our room — completely stuffed and satisfied. Then we woke up on Sunday and started all over again!
Still to come: Spyglass Ridge, Benigna's Creek, and Hunters Valley. Stay tuned!