Brookmere Winery is located in Belleville in the heart of Big Valley, which is home to close to 1,000 farms. Amish families work fields adjacent to English farmers here in the foothills of Seven Mountains, and it is common to see both horse-drawn wagons and large diesel tractors cultivating the land.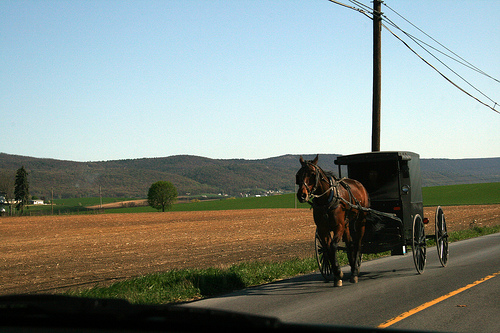 The winery sits on 138 acres of rolling farmland, just a few miles from the popular Belleville Farmers Market. Every Wednesday from 7 a.m. until 3 p.m., Amish and English congregate in an open space towards the center of town with fresh produce, colorful quilts, and handmade crafts. The highlight of our 2008 trip to the market was the livestock auction. It is certainly a sight to behold.
But you came to talk wine, not cows, right? Well actually, at Brookmere Winery, the two are intertwined.
Brookmere Farms was originally part of a large land grant from William Penn to the Alexander Family. Just after the Civil War, James Alexander built a southern-style farmhouse mansion on the property.
The farm and house remained in the family until the 1960s when Wall Street banker Charles Rodarmor acquired it. Over the next ten years Brookmere became rundown. But Donald and Susan Chapman saw something special in the unkempt property, and in 1971, the couple purchased it and worked to renovate it.
Mr. Chapman, originally in the tool business, planted three acres of grapes on the land in 1981. He also converted the 1861 wooden barn into a winemaking facility and sales room. He had big plans for Brookmere.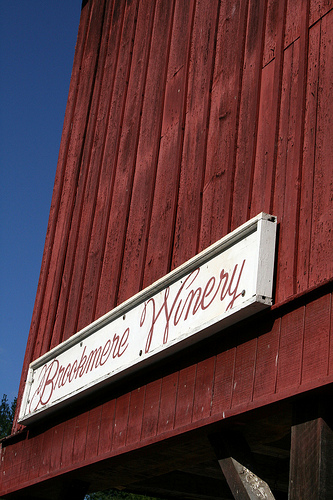 Mr. Chapman hired a staff, including Cheryl Glick whose husband, Ed, operated a dairy farm down the road. After 25 years, the Chapmans were ready to retire, and Cheryl and Ed were ready to trade in their cows for grapes.
The Glicks are still farmers at heart, but now they nurture a different commodity.
The husband and wife team prune and pick vines on ten acres of land and produce close to 15,000 gallons of wine annually. The grape varieties are primarily French Hybrids like Vidal, Seyval, Chelois, DeChaunac, and Chambourcin with a few Vinifera varieties like Carmine, Chardonel, and Bianco.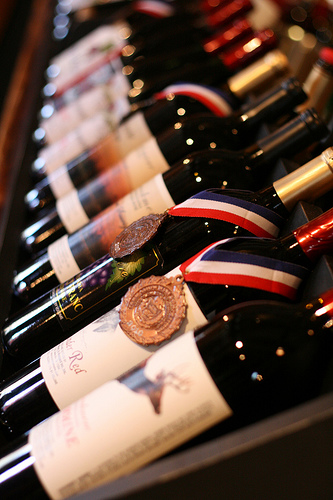 The proprietors also transformed the farmhouse mansion into Pennsylvania's first Bed & Breakfast located on a vineyard. The site offers a pavilion for weddings and special events, as well.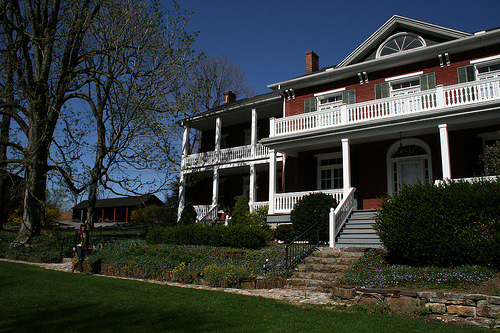 Cheryl greeted us with an amiable smile when we stepped inside the old red barn on Saturday, and Ed introduced himself and his easy demeanor. The tasting room is cozy with warm wood tones, exposed beams, and soft light given off by tin lanterns. It's the kind of place for curling up with a book and, of course, a glass of wine.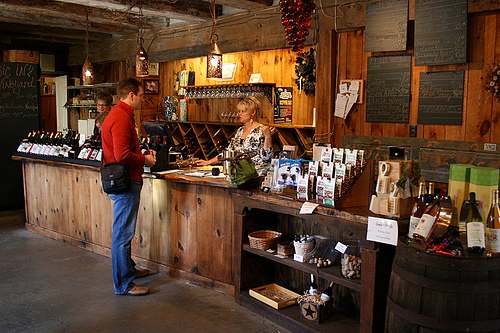 Cheryl found our blog before our visit, and she even baked the French puffs for her B&B guests. How sweet! She continued to share stories while she poured generous allotments of Brookmere's best.
The Alexander Red is an easy favorite. It's a blend of Cabernet Franc and Chambourcin and is aged in oak barrels. We preferred it to the Carmine, which has higher tannins and is aged in stainless steel barrels. And we found the semi-dry, fruity Pinot Grigio to be perfectly light and refreshing.
Brookmere's bestseller is Frog Hollow Blush – a blend of flavorful Labrusca and French hybrid grapes.
The Chambourcin is also worth a taste. It's a varietal red French hybrid that pairs well with pasta and red meats. We had just recently purchased a bottle from one of Brookmere's five satellite shops in Hollidaysburg and served it alongside lentil and sausage soup.
Brookmere Winery feels like an old friend. The conversation flows as freely as the wine. One visit to this vineyard and you will surely relax into the simplicity of the Big Valley.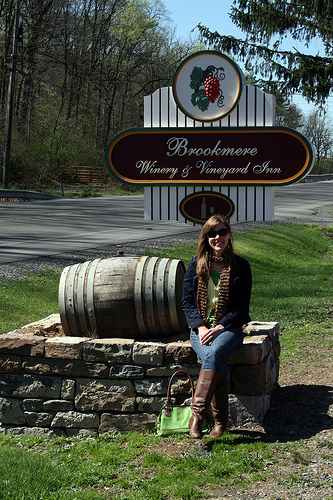 Next up: A winery in the woods