Joe Paterno isn't the only Joe in town who helps to put the "happy" in Happy Valley. Joe Carroll and his wife, Betty, have been providing thirsty Penn State alumni with classic vino blends like Tailgate Red and Mount Nittany White for over 20 years.
Joe (Carroll, that is) produced his first batch of wine in 1968. At that time he was a professor in the College of Business, and he regularly gathered with fellow faculty members to sample brews and share tips.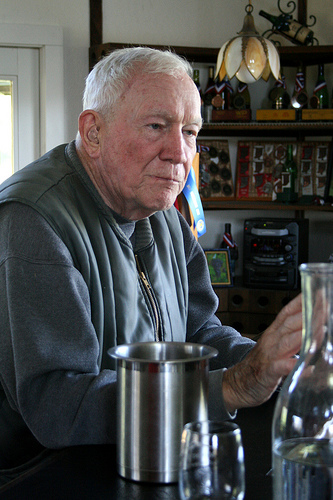 In 1983 the Carrolls purchased a 60-acre property just seven miles from State College. They suspected its location on the southern slope of Mount Nittany would create a favorable environment to grow grapes. They planted their first fruits during the following year, and their premonitions proved true.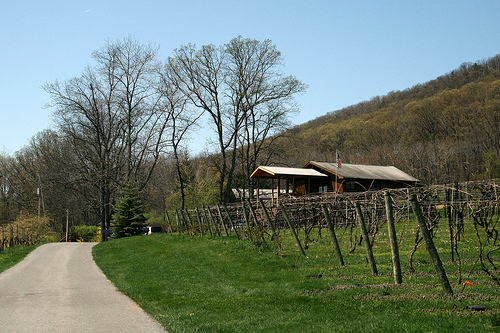 Mount Nittany Vineyard and Winery opened its doors for business in 1990. The drive to the vineyard and chalet takes you through the quaint village of Linden Hall and along a narrow wooded road. Then the landscape opens into a field of vines with a view of Tussey Mountain in the distance.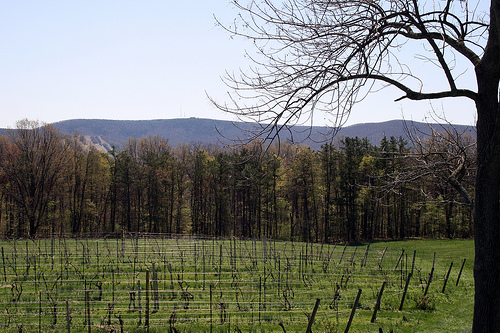 When we visited during our libation vacation, we were fortunate enough to meet Joe and his canine companion, Abby. The two took a break from pruning and joined us in the tasting room.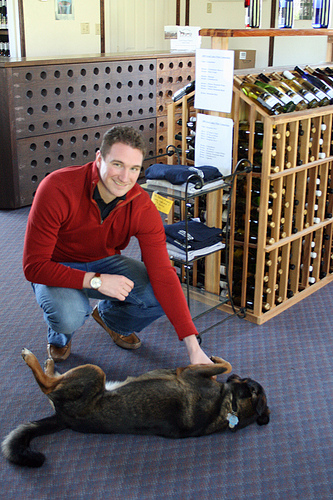 Mount Nittany produces over 14,000 gallons of wine annually with 45% of its grapes coming from its own five acres of land. The most successful varieties include Cayuga, Seyval Blanc, Riesling, Chardonnay, Vidal Blanc, de Chaunac, and Cabernet Sauvignon.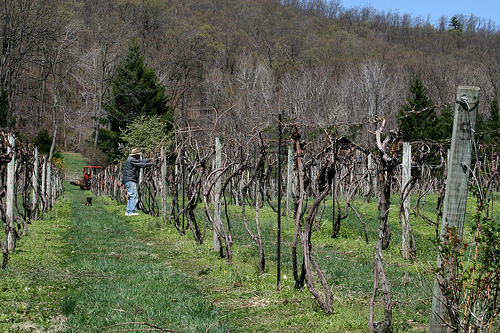 Tailgate Red and Mount Nittany White are, of course, the biggest sellers. Both are conveniently available in state stores, and we have consumed several bottles over the years. (In fact, the White is one of the few wines my mother will drink.) But the purpose of this trip was to discover what else the winery had to offer
The Chardonnay Reserve was a bit too dry and oaky for my taste, but I did enjoy the Seyval Blanc. Riesling is always a favorite, too, but the winner of the afternoon for us was the Traminette.
Being the inexperienced wine drinker I am, this was my first taste of a Traminette, which is a cross between the French American hybrid Seyval and the German Gewürztraminer. It is distinctively spicy and fragrant and helps to cleanse the palette after eating hot foods. (This is a useful trick to have up my sleeve since I am married to a man who likes to add more red chilies and jalapenos than recipes recommend.)
I've also heard positive reviews of the Vignoles and Happy Valley Spice. I think we shall return when the autumn chill returns to sample these warming wines. A trip to Mount Nittany Vineyards and Winery would perfectly round out a fall football weekend in Happy Valley.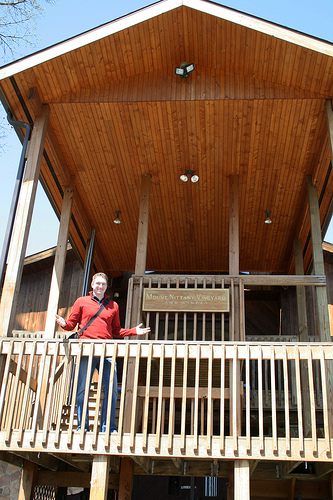 Next up: A family affair