When my dad was here to visit a few weeks ago, he suggested we pick up coffee and doughnuts on Sunday morning. Something simple since we were working so hard.
C'mon, Dad, you know me better than that.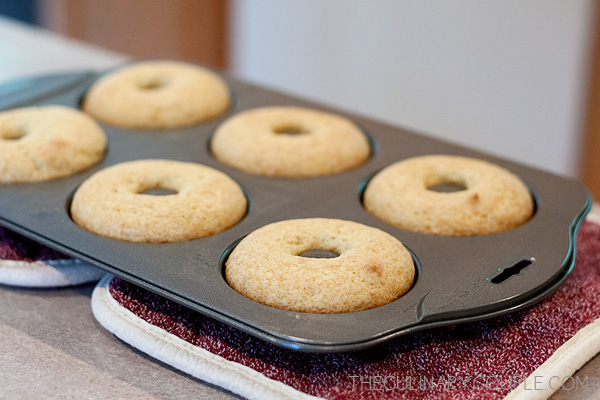 He was outside painting the shutters when I told him that breakfast was ready. Baked sour cream doughnuts — a nod to his favorite flavor from Dunkin' Donuts.
These doughnuts are dense on the inside, crispy on the outside, and just the right amount of sweet to compliment a cup of coffee.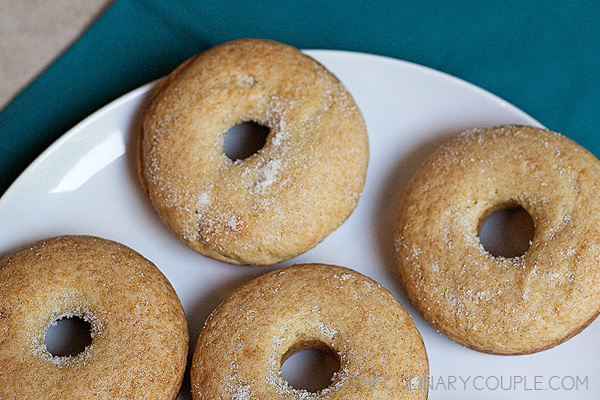 They're so good, in fact, that a certain someone couldn't keep his little paws off of them.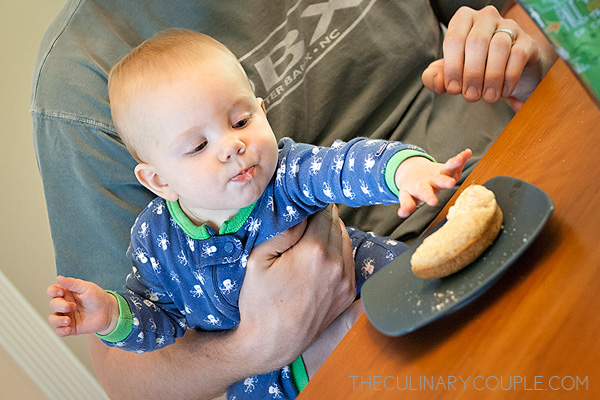 Wishing a very Happy Father's Day weekend to the man who taught me how to whistle through a blade of grass. How to hit the sweet spot of a golf ball and how to drive a golf cart. How to catch snipes. How to get the paint into the corners. How to bake old-fashioned sugar cookies and homemade pizza pies. How to drive a car. And more importantly how to enter traffic. How to eat a raw oyster and how to pour the perfect pint. That there's humor to be found in every situation. And to never stop fighting.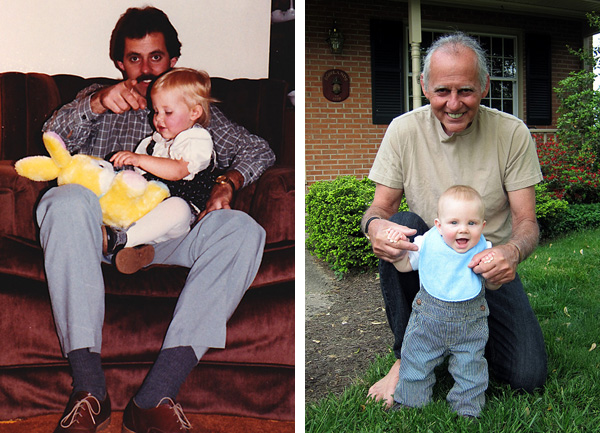 Baked Sour Cream Doughnuts
Makes 6 doughnuts.
Ingredients
1 cup all-purpose flour
1/2 tsp baking soda
1/4 tsp salt
Pinch of nutmeg
1/2 cup sour cream
1/2 cup granulated sugar, plus more for coating the doughnuts
1/4 cup canola oil
1/2 tsp vanilla extract
1 large egg
Directions
Preheat the oven to 350°F and grease the doughnut pan.
In a small bowl, whisk together flour, baking soda, salt, and a pinch of nutmeg.
In a separate medium bowl, whisk together sour cream, granulated sugar, canola oil, vanilla, and egg. Switch to a spatula and stir in the dry ingredients.
Fill a pastry bag (or a ziploc bag with a small hole cut into the corner) with the batter, and pipe it evenly into the prepared doughnut pan.
Bake the doughnuts for 12–16 minutes until the tops turn golden brown.
Let the doughnuts cool for about 5 minutes before tossing them in the extra granulated sugar.
(Adapted from Kitchen Heals Soul)