Fatherhood is such a natural fit for this man.
Sam lights up when his Daddy walks into the room, and he whimpers when Nick leaves for work in the morning. Sam pulls himself into Nick's lap and lunges in for hugs. They giggle together through bath time and story time and between bites of dill pickles. They are two of a kind.
They curl their toes and furrow their eyebrows and stick out their tongues when they're deep in thought. They are both inquisitive and persistent and sometimes impatient — especially when it comes to food.
It warms my heart to watch their relationship grow each day.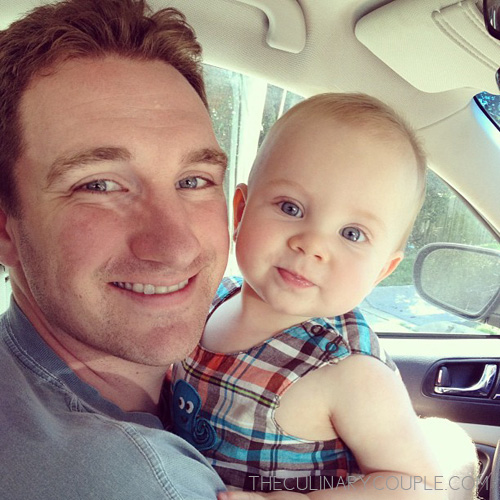 Happy first Father's Day!