My family was kind enough to help with a few home improvement tasks over Memorial Day weekend. We washed the windows; we added a dimmer switch to the dining room; we mounted a garage door key pad. But, behold, the most significant improvement of all.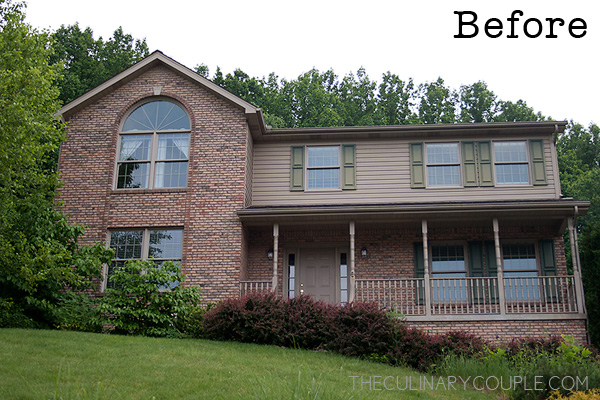 The shutters went from faded green to rich chocolate brown — a much better compliment to the siding and brick. And we now have a red door! I've always wanted a red door.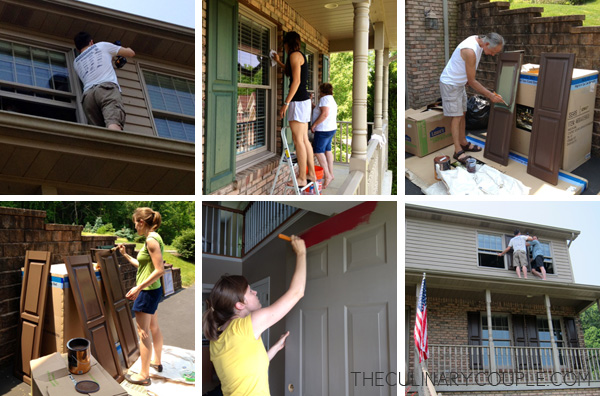 After a full day of manual labor, we were ready to shower and enjoy a picnic with old friends who live in our new town. We clean up well, don't you think?