Way back in 2007, Nick and I initiated our first Iron Chef Battle. During that fall, we challenged ourselves to concoct meals using the following ingredients: limes, peanuts, and apples. Highlights included: skirt steak in lime marinade, peanut butter pork stir-fry, and sweet potato and apple soup.
Unfortunately, we abandoned the battles somewhere between getting engaged and getting married. We continued to challenge ourselves in the kitchen, but not in a formal manner. Until this weekend.
Friends, the battle is back!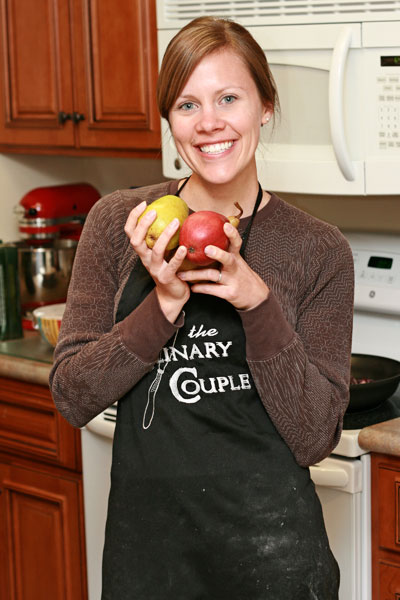 But let's call it the Seasonal Ingredient Challenge, shall we? Because this time around it's about showcasing something seasonal, determining its flavor affinities, and preparing it in a variety of ways to produce a three course meal for the two of us to enjoy.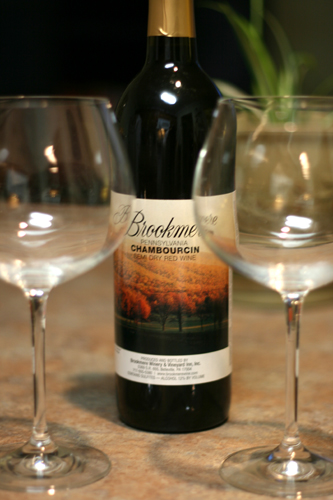 Nick chose the ingredient for our first Challenge, and he took inspiration from our current blog header.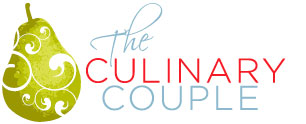 That's right, it's Challenge Pears! Four Bartletts, six Seckels, one Bosc, and two Anjous to be exact.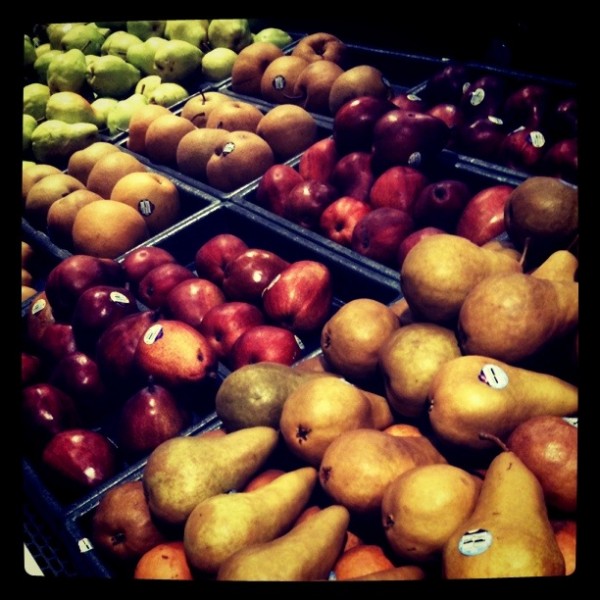 Here's how it works:
Secret seasonal ingredient is chosen by the Sous Chef (in this case: Nick) and revealed to the Chef (in this case: Emily).
Chef plans a three course meal featuring the ingredient (in this case: with help from The Flavor Bible and Mark Bittman).
Both shop for the meal (in this case: Nick pushes the cart while Emily fills it).
Chef prepares the meal with help from the Sous Chef (in this case: Nick makes two types of dough while Emily grates, sautés, and poaches).
Both enjoy the creations (in this case: they both wipe their plates clean!).
So why pears? Well, they're available from late summer through fall and early winter. Most are grown in Oregon and Washington, but each state likely produces a small harvest of its own — Pennsylvania does.
They're sweet and juicy and provide a bright note to cold weather meals. Pears pair nicely with arugula, pungent and creamy cheeses, caramelized onions, vanilla bean, and walnuts — all of which went into Saturday's meal. Stay tuned for details and recipes. And welcome to the first in our new monthly Challenge series!
Now tell us: What's your favorite pear recipe?