This is not your typical chili. Yes, it has chili powder and cumin, but it also has cinnamon, cloves, and chocolate. Because who doesn't want to eat chocolate for dinner?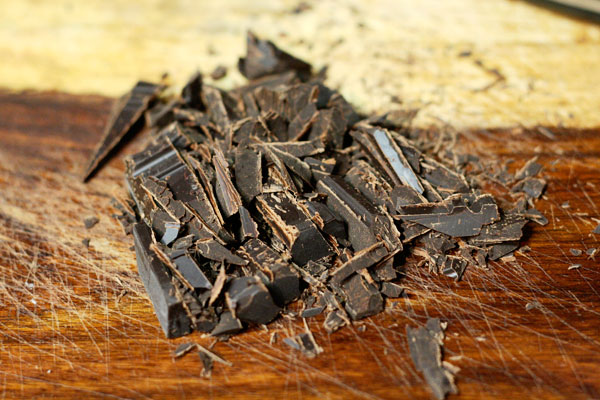 Cincinnati chili is a regional favorite of Pennsylvania's neighboring state. We first tasted it with our friends, the Nelsons (incidentally not Ohio natives), while watching the first episode of the final season of LOST. Yes, it was awhile ago, but we never forgot it.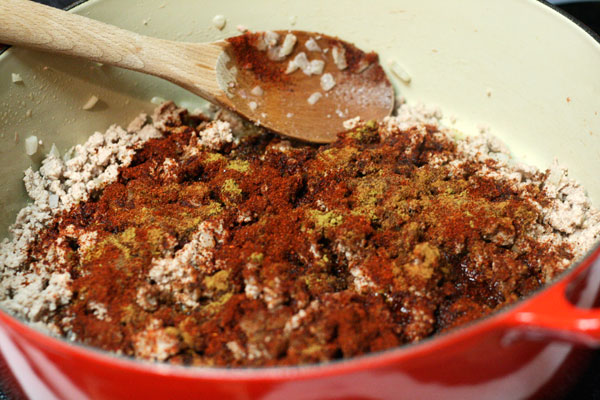 We finally made our own Cincinnati chili, and it did not disappoint. Serve over spaghetti, top with shredded Cheddar cheese, and enjoy!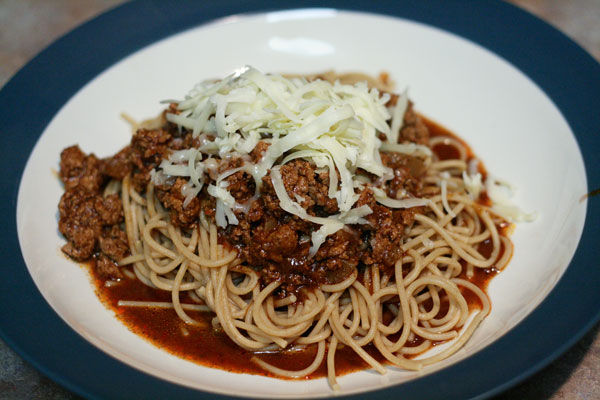 Have you had Cincinnati chili?
Cincinnati Chili
Ingredients
1 Tbsp vegetable oil
1/2 cup chopped onion
2 lbs ground beef
1/4 cup chili powder
1 tsp ground cinnamon
1 tsp ground cumin
1/4 tsp ground allspice
1/4 tsp ground cloves
1 bay leaf
1 oz square unsweetened chocolate
2 (10.5 oz) cans beef broth
1 (15 oz) can tomato sauce
2 Tbsp cider vinegar
1/4 tsp ground cayenne pepper
1/4 cup shredded Cheddar cheese
Directions
Heat oil in a large saucepan over medium heat. Add onion and cook, stirring frequently, until tender, about 6 minutes.
Add beef, in batches if necessary, and cook, breaking up with a wooden spoon, until browned.
Add chili powder, cinnamon, cumin, allspice, cloves, bay leaf, chocolate, beef broth, tomato sauce, cider vinegar, and red pepper. Stir to mix well. Bring to a boil. Reduce heat to low; cover and simmer 1 1/2 hours, stirring occasionally.
Serve over spaghetti. Top with shredded cheddar cheese.
(adapted from AllRecipes.com)