(Catch up on previous wedding recaps and follow along as we wrap them up one year later.)
After we twirled and dipped to Ray and before we ate German sausages and crab macaroni and cheese, we raised our glasses with our Maid of Honor and Best Man.
Both my sister, Laura, and Nick's best friend, Mike, referenced how we met — in their own ways and from their own perspectives.
Laura had her speech neatly typed, double spaced, and cut to size — she is so my sister. And Mike wrote his notes on the back of our wedding invitation — which I asked him to please give to us afterwards because it was that classic.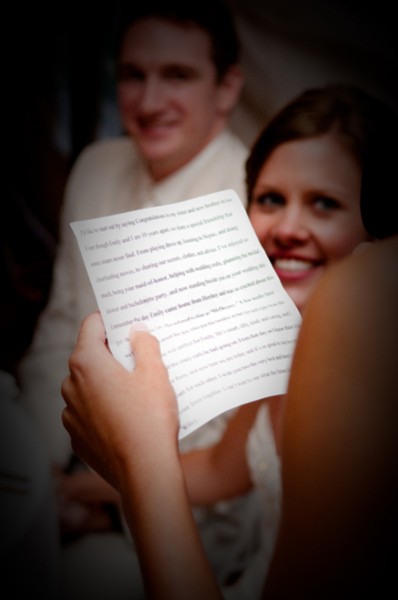 Laura recalled my giddy reaction after meeting Nick in the lab in Hershey. And, yes, I did call him McDreamy. (Picture blue eyes, curls, and a white lab coat.)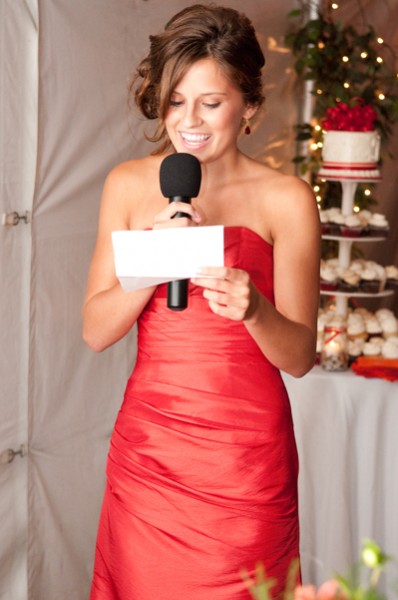 And Mike talked about the first time Nick invited me to Lake Anna. Though we had only been dating for two months, Nick told Mike that day that he was going to marry me. Insightful man, my husband is.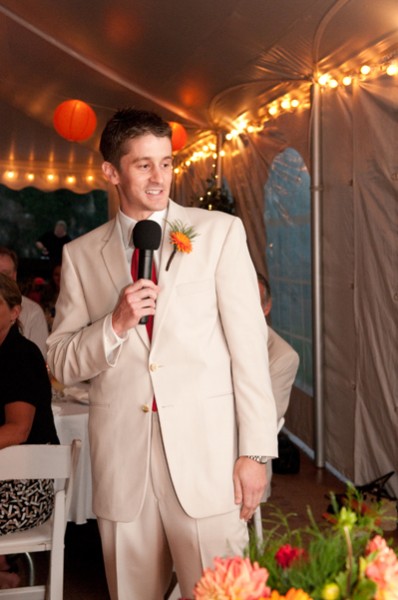 The toasts were just the right mix of humor and sentiment.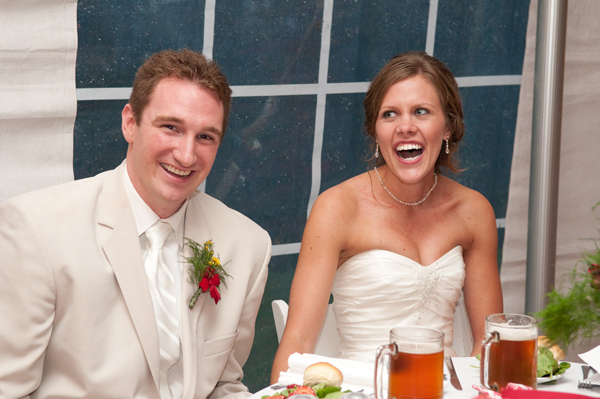 And nobody cared that the rain was pouring outside, especially us. It was time to celebrate!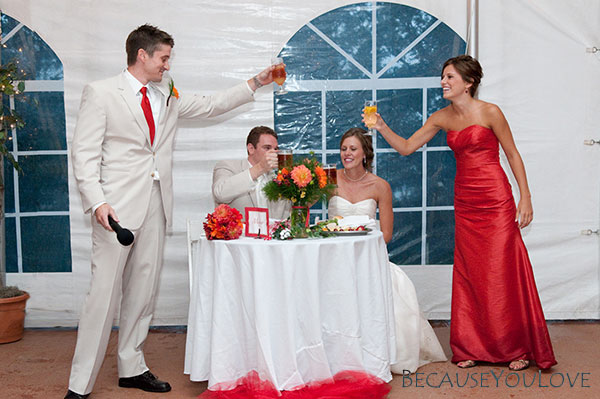 {Photos credit to Robert Winton}
{Video recorded by Laura's boyfriend. Thanks, Stephen!}