Newlyweds aren't kidding when they say the first year of marriage flies by. Seriously, where has the time gone? One year ago this week we were gocco'ing cocktail napkins and tying ribbons to Ball jars and anxiously waiting to meet in the garden to say "we do."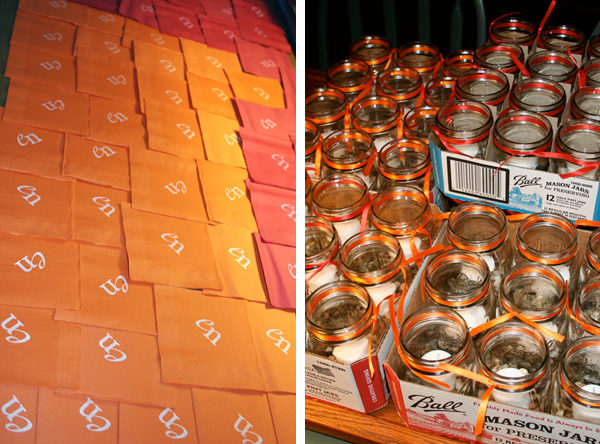 I've already shared the lovely details of August 28th with EAD, but I never quite finished the recaps here. Well, guess what? The time has come!
This week, in honor of our first anniversary, I have several posts planned to wrap up the details of that special day — from cupcakes and cookbooks to raindrops and sparklers.
I figured this tribute is almost as fun as pulling my gown out of its keepsake box and dancing around the house to Ray LaMontagne (which I may still do).
Catch up here and come along!