This is the first in what will likely be a long series of wedding-related posts. Away we go!
I had hoped to do a whole lot of relaxing during the week before my wedding — I mean, a bride needs her beauty rest, right? But, in reality, there were errands to run, projects to finish, gifts to wrap, family to visit. And so I conceded to save the luxury of relaxation for the honeymoon.
Friday
Nick arrived to help pack suitcases, bags, and boxes. It's a tough task to pack for two and a half weeks, including a wedding and a honeymoon! We managed to fill both of our cars — passenger seats, back seats, and trunks.
Saturday
Dear Dad drove two hours for a very big beer run. We picked up three cases and three 1/2 kegs from Otto's — Apricot Wheat (a.k.a. Wedding Wheat), Red Mo Ale (a.k.a. Bride's Ale), and Spruce Creek Lager (a.k.a. Groom's Lager) — and enjoyed a quick lunch before hitting the road again.
We delivered all of the goods to our caterer for safe keeping, and then Nick and I headed south to rendezvous with soon-to-be sister-in-law. We gave our favors to her to wrap (yeah, she's awesome … and don't worry, I will share all of the favor details soon!), and she gave three cases of wine to us: Charles Shaw (a.k.a. Two Buck Chuck).
Sunday
Let the games begin!
Tied red and orange ribbons to mason jars filled with river pebbles and candles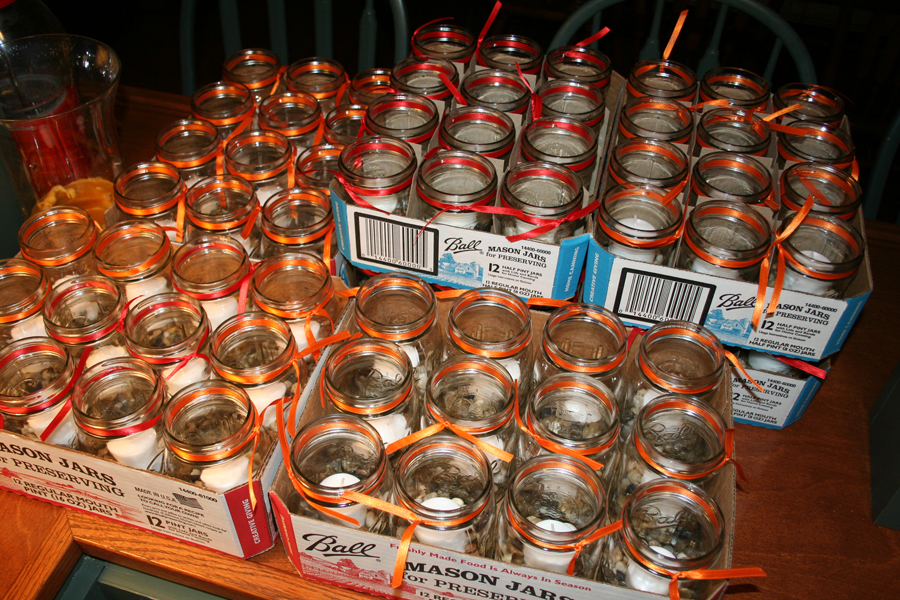 Gocco'd our monogram onto 300 red and orange cocktail napkins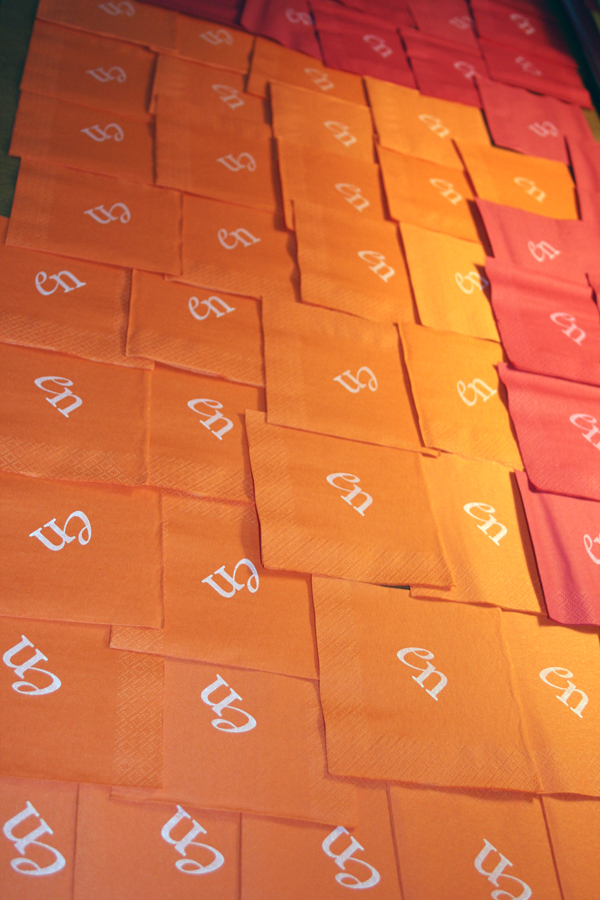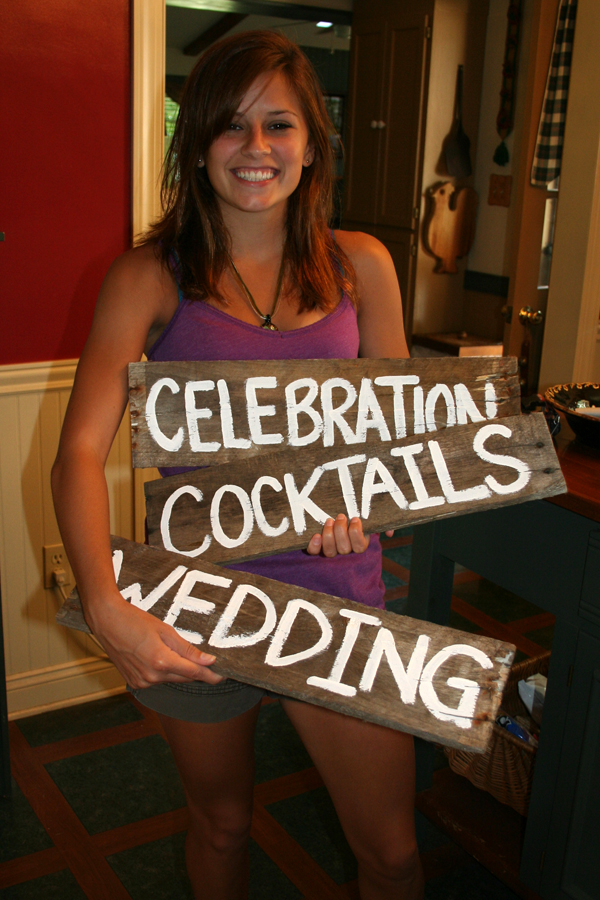 Prepared bird cage for cards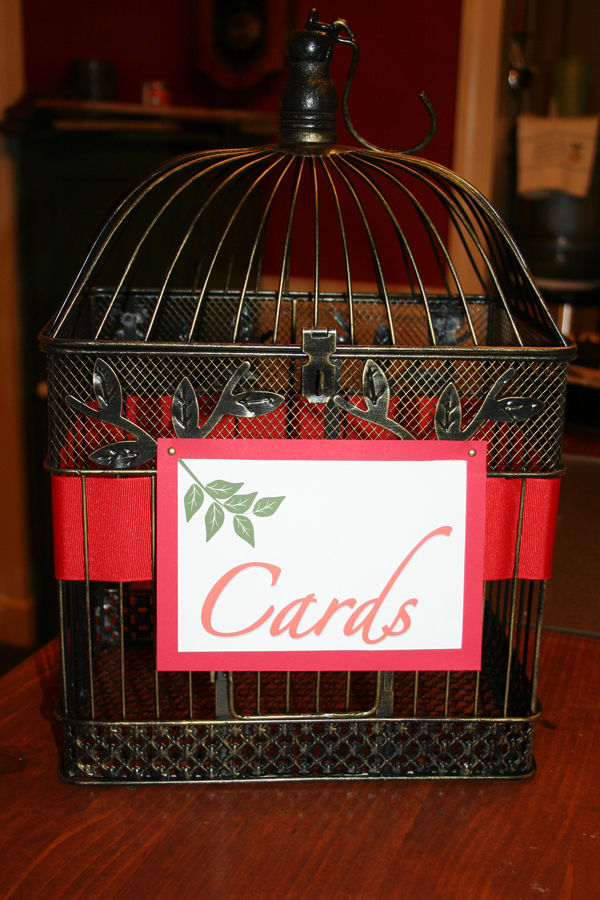 Finished table name cards and escort cards (details to come)
Started the ceremony program fans (details to come)
Monday
Nick had to go back to Jersey for a work meeting, so Sister/Maid of Honor and I hit the road for one last shopping excursion. What did we buy?
Smashbox Anti-Shine for my wedding day
Vera Bradley wristlet
Books for the honeymoon: The Time Traveler's Wife for me and The World Without Us for him
Red socks for my groom because he's that much fun
Tuesday
DIY madness continues.
Mom kept plugging away on the ceremony program fans — did I mention that she's the best?!
Started construction of the escort card display (details to come)
Assembled the sparklers (details to come)
Created the "Just Married Sign" (details to come)
We're not done yet! Stay tuned for part 2.