Wedding week fun continues.
Wednesday
Divide and conquer!
Mom and I picked up our wedding bands and my clean, sparkly engagement ring. Then we headed to the dress shop — an hour and a half before it opened … oops! Fortunately, the seamstress let us in, and we were able to leave with my dress. Thank goodness, because we were on a tight schedule!
Oh, and did I mention that I'd been obsessively checking Friday's weather forecast for the last seven days? It went from mostly sunny and 78° … to humid and 84° … to chance of rain … to rain, rain, rain! I had a minor breakdown that morning. Sure, we had an alternate location for the ceremony, but I wanted the garden! Alright, chill out, bridezilla.
I took a deep breath and decided I'd feel better if we found cute umbrellas. Grandma to the rescue! She remembered seeing a variety of colors at Boscov's, and Mom literally sprinted for the display when she saw red ones. We bought every one they had in stock — one big and eleven small.
While Mom and I were preparing for the weather, Nick was preparing for the party. He bought vodka, white wine, and peach schnapps for our signature drinks and got a snazzy haircut.
Then it was home to prepare for a family cookout. Yes, I chose to host a cookout for my family and almost in-laws just two days before my wedding. Actually, the chopping and mixing and sautéing was surprisingly therapeutic. And everything was ready by the time our guests arrived.
Dan and Carol (his parents) came from California. Jon and Robyn (his brother and sister-in-law) came from Germany. BJ, Megs, Sean, and Jackson (his brother, sister-in-law, and nephews) came from Michigan. Kirsten (his sister) came from Virginia. Andrew (my brother) came from New Jersey. His Grandma came from Lancaster, and my Grandma and Grandpa came from York. Whew!
We had a wonderful evening eating, drinking, and playing yard games. We also celebrated Mom and Dad's 30th anniversary. And, of course, Dad made a bonfire at dusk.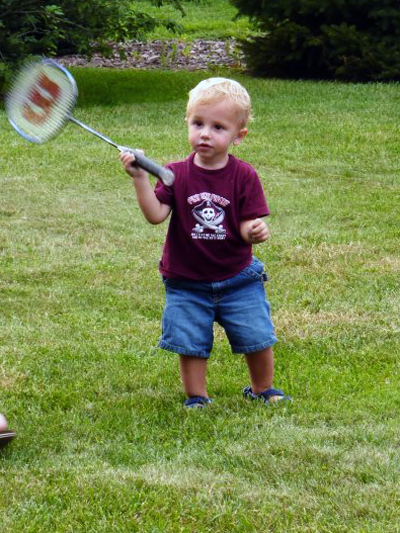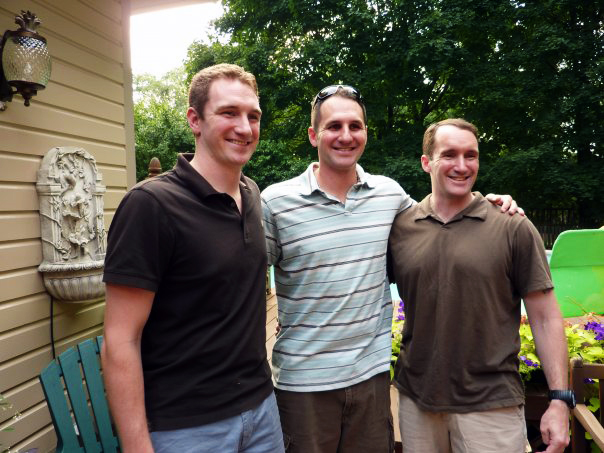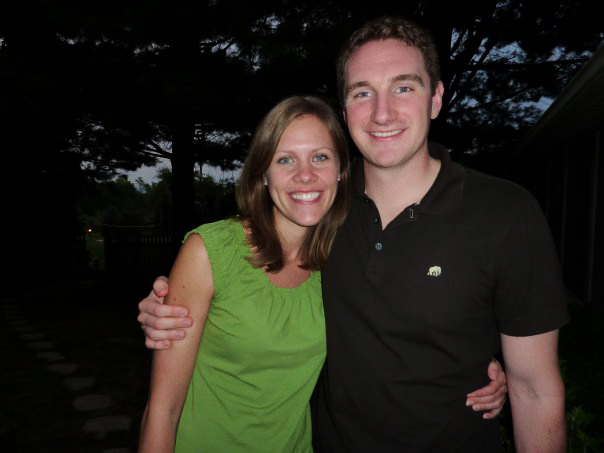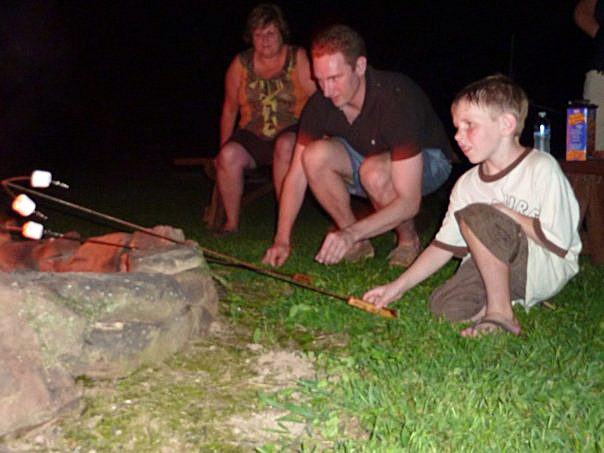 Thursday
Up early to make peach sangria for the following day (wedding day … eek!). I combined white wine and peach schnapps into two large glass containers, then added fresh, sliced peaches. I also meticulously wrote our food and drink menus onto chalkboards of various sizes.
Then Mom, Sister, and I left to get our pedicures and manicures. Meanwhile, Dad and Brother worked on their own checklist: take sangria to caterer, pay bill for cupcakes, and pick up the keys for the B&B where we were staying on our wedding night. Don't worry, the Groom was hard at work, too. He finished the groomsmen's gifts, worked on the escort card display, and picked up his suit.
Next: We rehearse!