We packed the car on Thursday evening with all of our DIY goodies and headed to Lauxmont Farms. We had to take the treacherous vendor road to reach the reception tent that sits on the banks of the Susquehanna River.
We were greeted by our coordinator, Betsy, who instructed us where to put the mason jars, the bird cage, the signs, the water bottles, and the galvanized tubs. She offered to store all of the paper products — the table names, the escort cards, and the favors — in her car until the following day. Yeah, she's awesome.
Slowly, our bridesmaids and groomsmen arrived. There was such excitement in everyone's faces. And they all looked so lovely. Betsy got right to work lining us up around the fountain. Nick and I decided to have our Maid of Honor and Best Man stand on either side of us at the bottom of the stairs and complete the circle with the rest of our wedding party. And our guitarist, the sweet Susan Savia, set up between the guys and the girls. Guests would sit to the left and right of us. Not a traditional arrangement, but it works beautifully in this setting.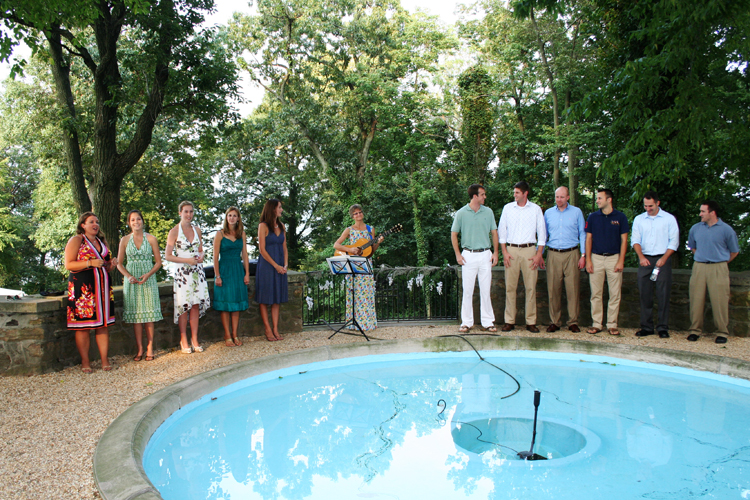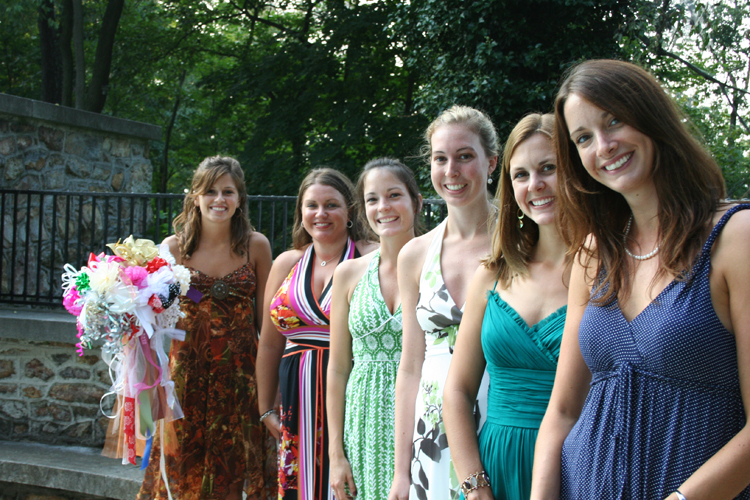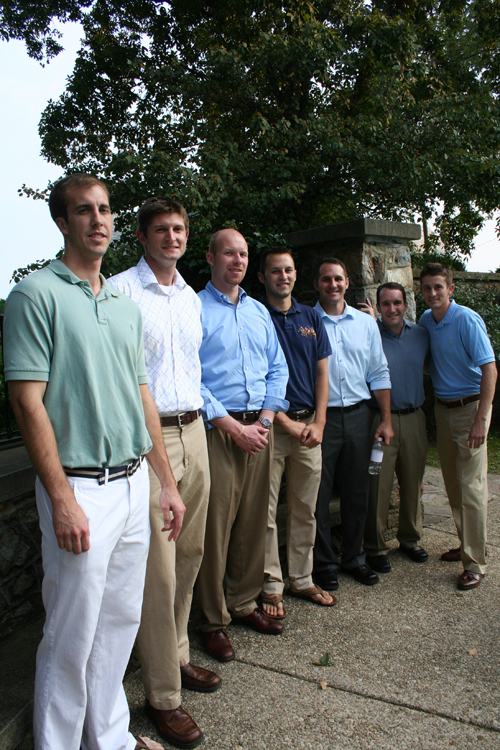 Our officiants stood a few steps above us. (Yes, we had two. More about that later.)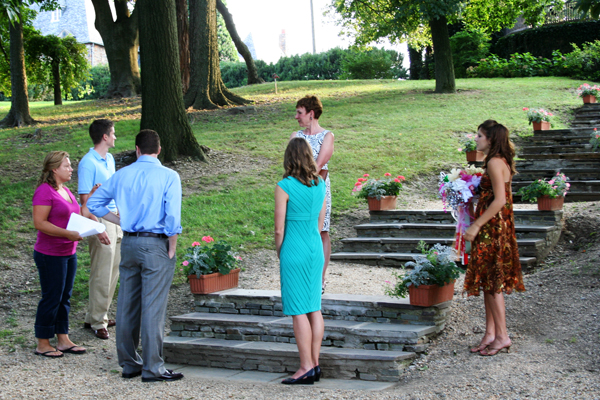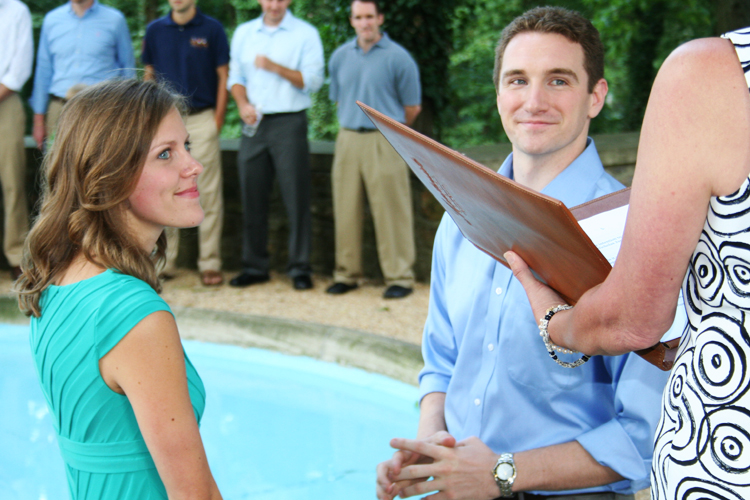 After we rehearsed the ceremony (without actually saying the words), we walked back up the stairs, and then practiced walking down.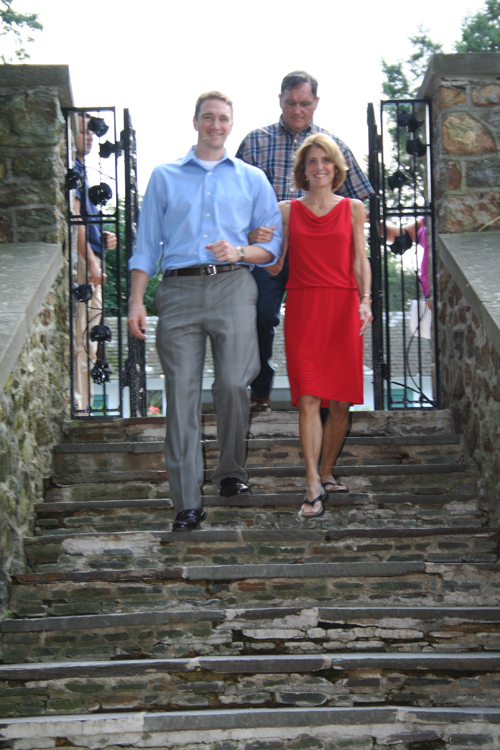 And Dad pretended to give me away. Next time would be the real thing.
Now let me reiterate what a picturesque evening we had on Thursday. There was a slight breeze and a pleasant orange glow as the sun set over the River. The forecast for Friday, however, called for much different conditions. And so I asked Betsy if we could please run through the ceremony under the tent. It was our alternate option, and I just could not envision the set up. She said she didn't typically do that, but she would if it gave me peace of mind.
Betsy said that guests would sit at their tables under the tent during the ceremony, and I said that I really preferred a more intimate arrangement. Again, she was so accommodating and said she'd do that for me if it came to it. Though I hoped and prayed it didn't! (I think I am actually praying in this photo.)
Rehearsing under the tent took an additional 30 minutes, but it was well worth it in my opinion. We quickly piled into our cars and headed to Eagles Nest for a delicious dinner hosted by Mom and Dad Wiley.
Next: What did we eat? And what gifts did we give (and get)?