(Catch up on previous wedding recaps and follow along as we wrap them up one year later.)
My father and Nick's mother had no choice but to join us on the dance floor following dinner. We abandoned several traditions on our wedding day, but the parental dances were one we definitely wanted to observe. Both my father and Nick's mother have faced — and conquered! — serious health conditions, and those few moments together were especially meaningful to us.
My dad chose "My Girl" by The Temptations for our father/daughter dance, and it was so fitting. It's upbeat and not too sappy. I taught him a simple box step just four days before the wedding, and I must say I was pretty impressed with his moves. Sure, he stepped on my dress a few times, and yes, our feet got tangled more than once. But, oh, did we laugh! And we performed at least three successful turns! Our smiles could not have been bigger.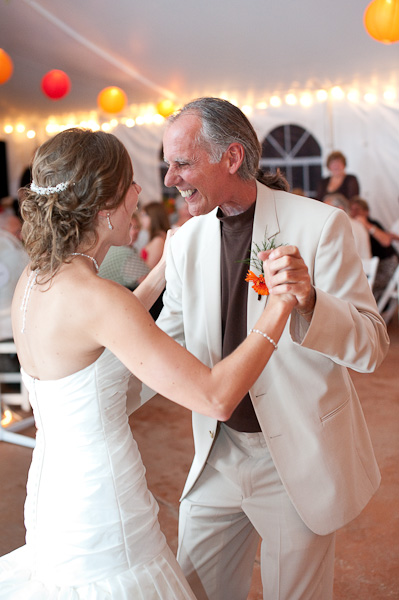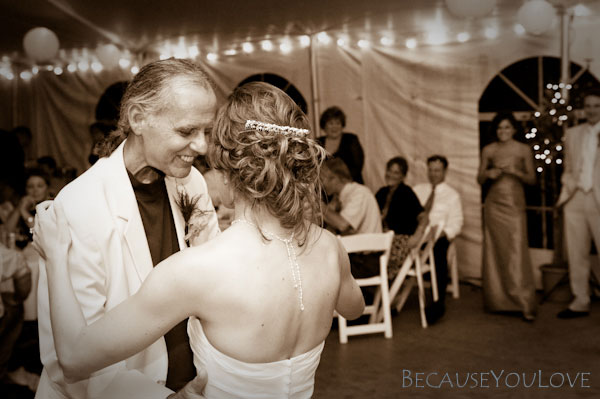 Nick and his mother danced to "A Song for My Son" by Bobby Morganstein, which was suggested to us by our dance instructor. The lyrics are so appropriate for a mother/son dance.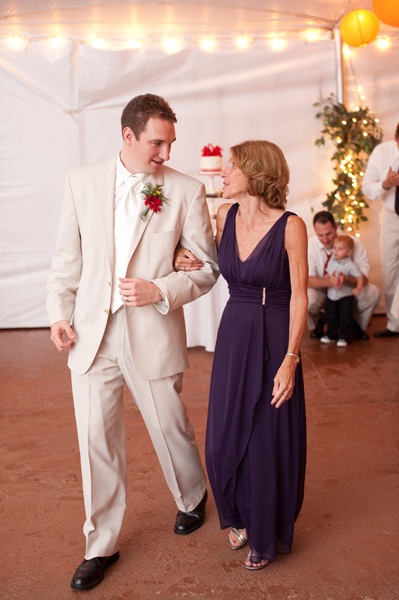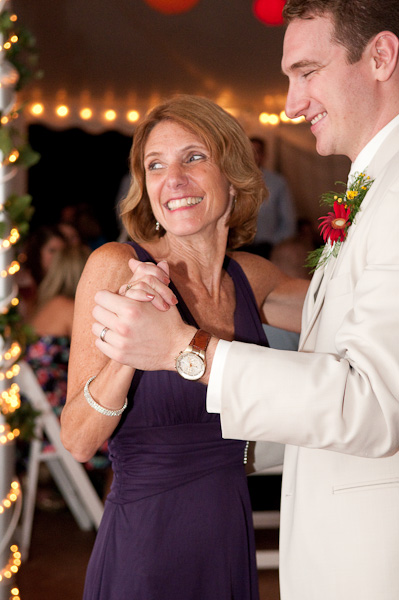 After the formal dances, DJ Wild Bill asked everyone to stand up. Reluctantly, everyone got to their feet. "Raise your right hand," he said, "and repeat after me." He then asked all of our family members and friends to pledge their support to us: to laugh with us through the good and to comfort us through the bad. We chose him to MC our reception because of such imagination and presentation. And … it was the ideal way to fill the dance floor for … what do you think came next?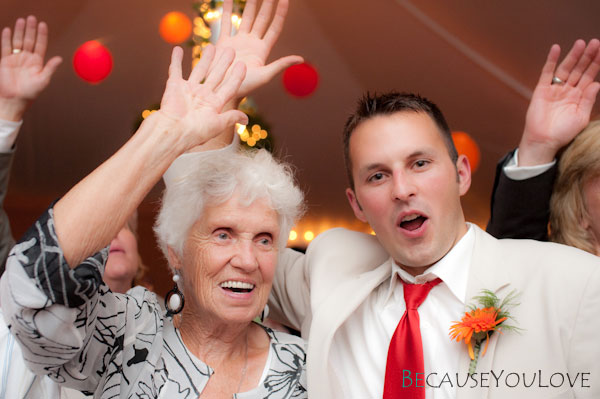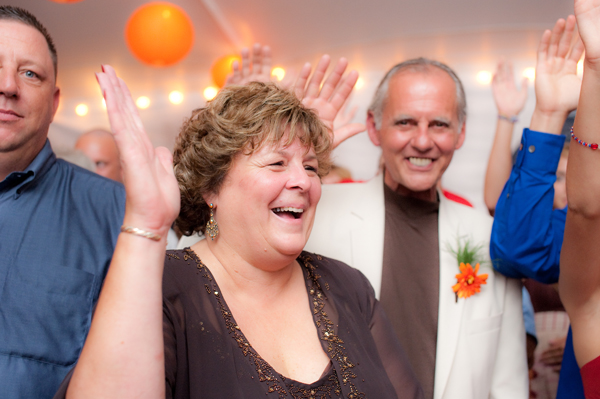 "Twist and Shout!" Every guest was up — and I do mean every guest. And when Wild Bill queued the song, it caught some folks off guard — mostly those folks who would not typically twist and shout. But everyone participated! It really set the tone for the rest of the night.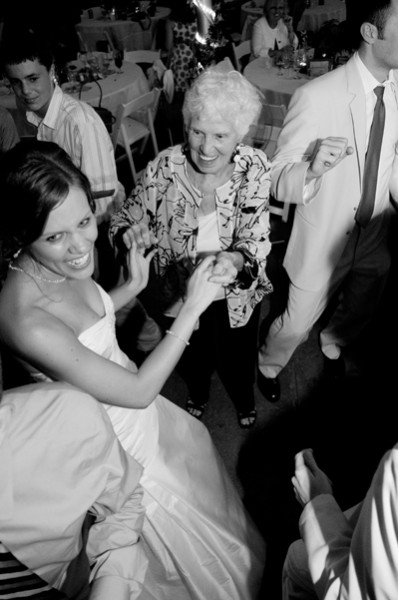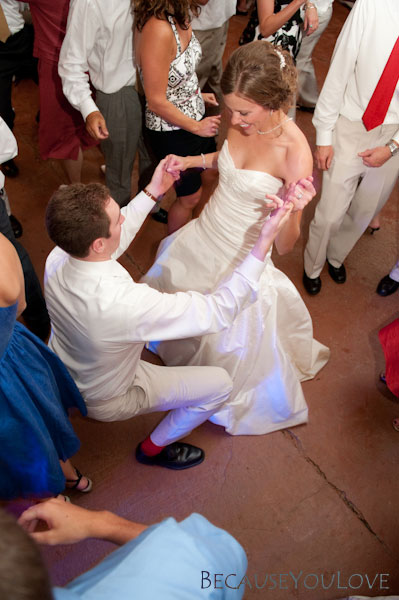 We opted out of the Chicken Dance and the Hokey Pokey, but Nick insisted on the YMCA. Corny? Most definitely. But, boy, was it fun. Wild Bill even brought props, and he couldn't have selected more appropriate family members to play the roles of the police man, the sailor, the Indian, and the construction worker.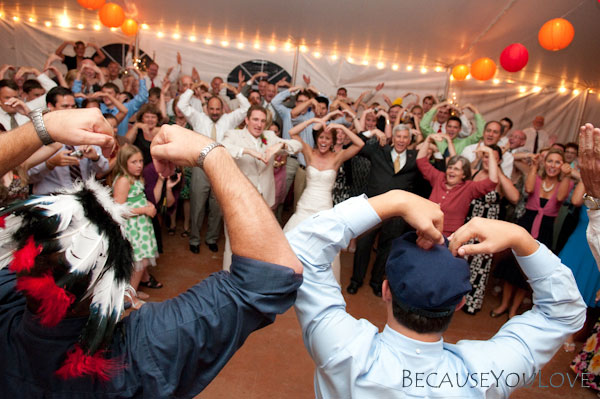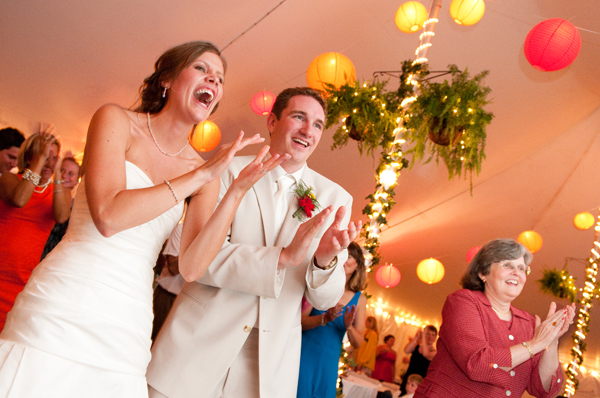 The air guitar may have made an appearance, as well.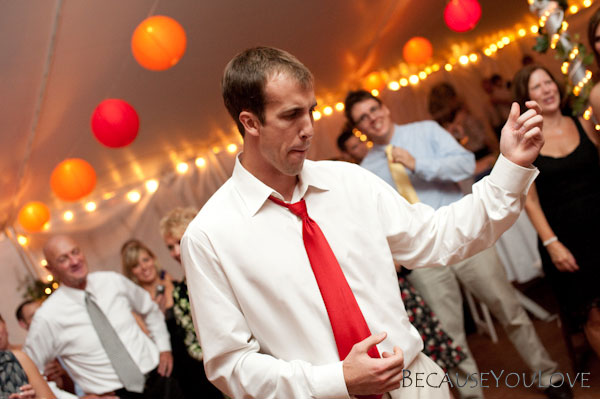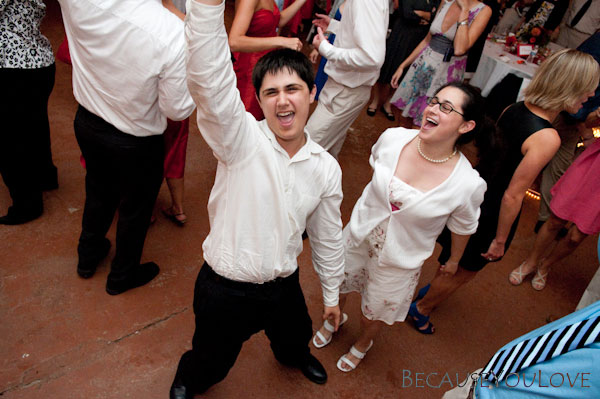 We danced for the next two hours and totally forgot about the howling wind and pouring rain. (Really, it was seeping in the sides of the tent.) Fortunately, there were no power outages, though I'm sure we would have found humor in that, too.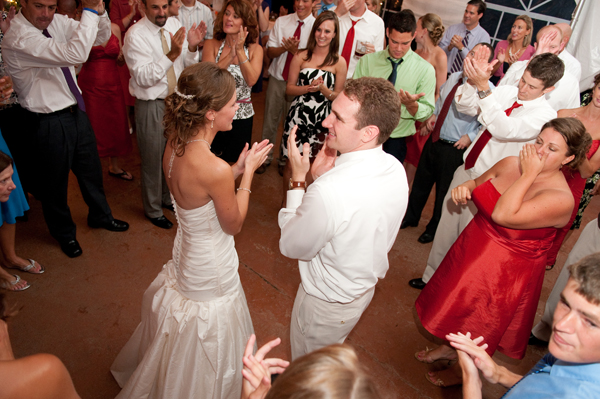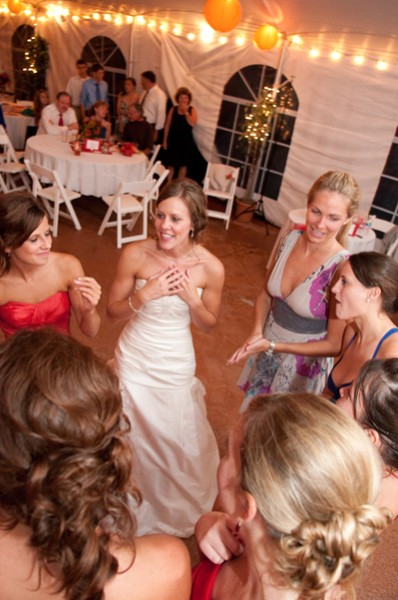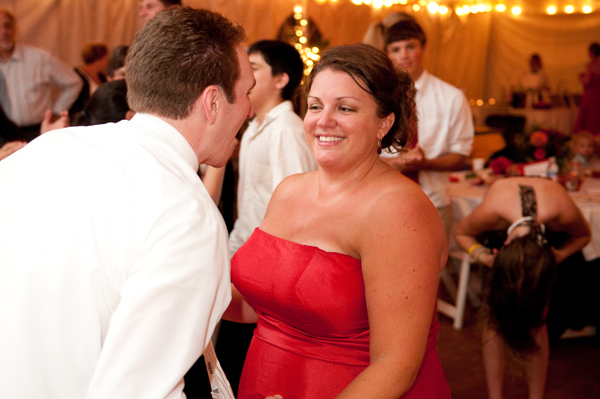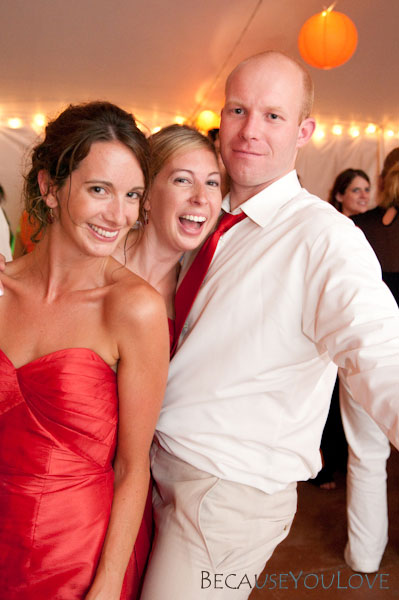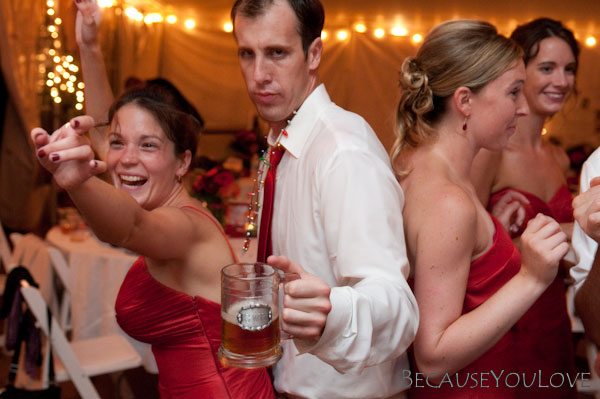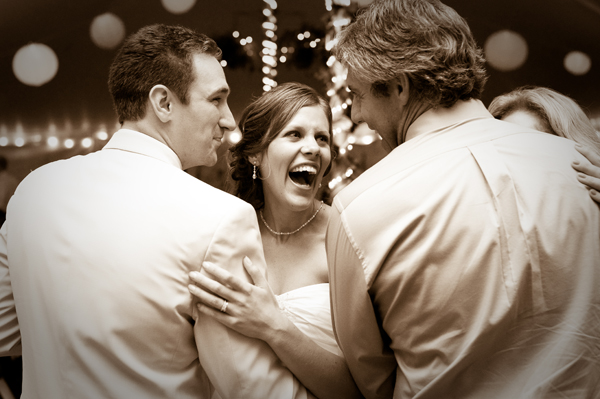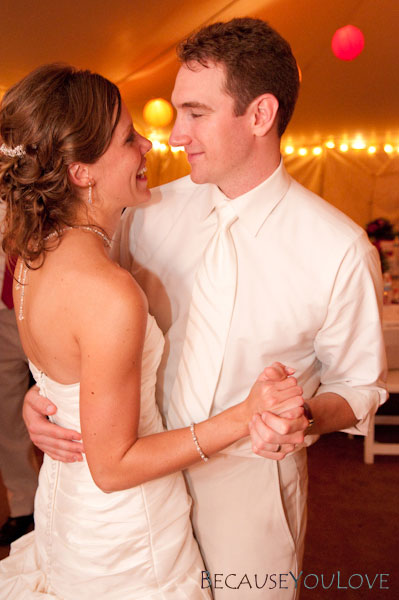 A few other songs from our reception playlist:
Build Me Up Buttercup
You Shook Me All Night Long
Pour Some Sugar On Me
Sweet Home Alabama
Cha Cha Slide
Crazy Love
{Photos credit to Robert Winton}