Last Wednesday night, my mother and I attended a sold-out event at the Strand Capitol in York: An Evening with Ina Garten. I knew the The Barefoot Contessa was a popular Food Network chef and an accomplished cookbook author, but I really had no idea until last week that she was so beloved!
During the hour-long event, hosted by David Albright, executive chef of York's Left Bank, audience members had the opportunity to ask questions. Every single one started with something like "Ina, you are amazing" or "Ina, you are my hero," or "Ina, we love Jeffrey." (Jeffrey is her husband who makes regular appearances on her television show. And, yes, Ina confirmed that he is her real husband and not her TV husband.)
The event was a bit disorganized with ushers scrambling to get microphones to people with questions, and the acoustics made it difficult for all of us — especially Ina, I am sure — to hear. But I appreciate the desire to create an intimate atmosphere. And we did get to hear Ina talk about her favorite cafes in Paris, what she means by "good olive oil," and her most memorable dinner party guests.
Following the conversation, Ina stayed to sign books. My mom and I skipped out of the last interview question and ended up 16th in line. Good thing because we heard she was only signing 300 books — and there were over 1,000 in attendance!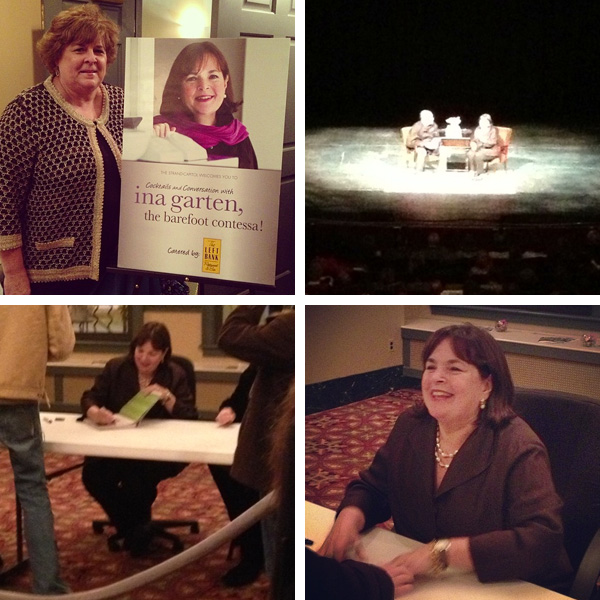 After "meeting" Ina (staff members very quickly ushered us past her table) and with signed copies of her new cookbook in hand, Mom and I headed down the street to the Left Bank for dessert. Such a fun mother-daughter night out!
Ina's new book, Foolproof, is all about entertaining with ease. It includes recipes "you can trust" to be simple and to impress family and friends and guests. Perfect timing considering that Nick and I hosted a small dinner party on Saturday night.
There are a few recipes in our repertoire that we love to make for company: Sweet Potato and Apple Soup; Mustard-Baked Chicken with Pretzel Crust; Roasted Butternut Squash Orzo; Carrot Cake. On this particular night, we chose our favorite Lasagna with Nick's Focaccia Bread and Truffle Brownies for dessert. And for an easy appetizer, I looked to The Barefoot Contessa.
Ina's Parmesan and Thyme Crackers take less than 15 minutes to prep and can be stored in the refrigerator until just before your guests arrive.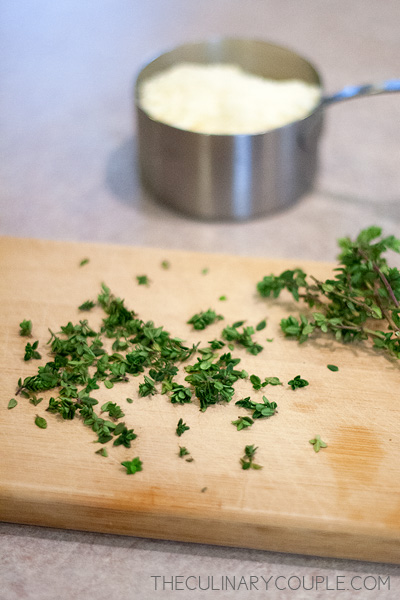 Combine butter, grated Parmesan cheese, minced fresh thyme, salt, pepper, and flour.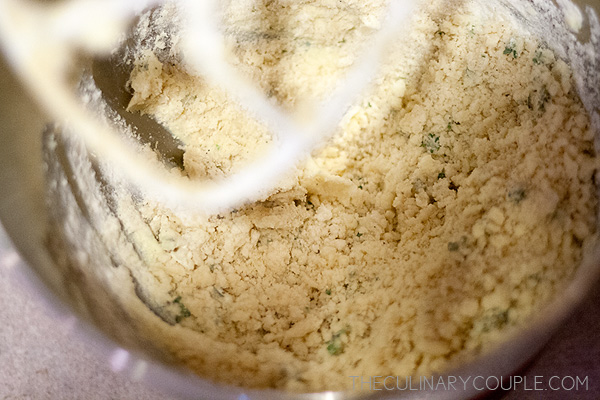 Form the crumbly dough into a ball and add up to 1 teaspoon of water if it doesn't come together. (Yes, I did have to add water.)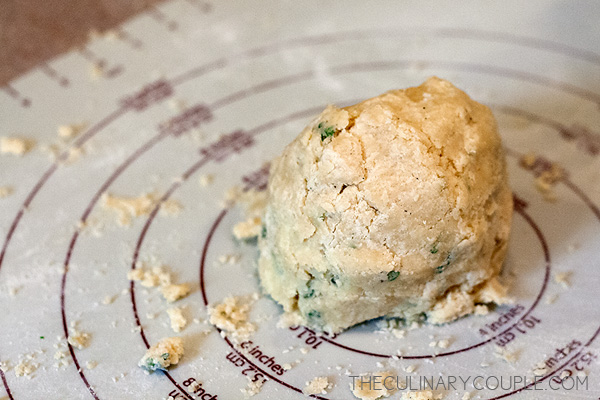 Then roll it into a ~9-inch log.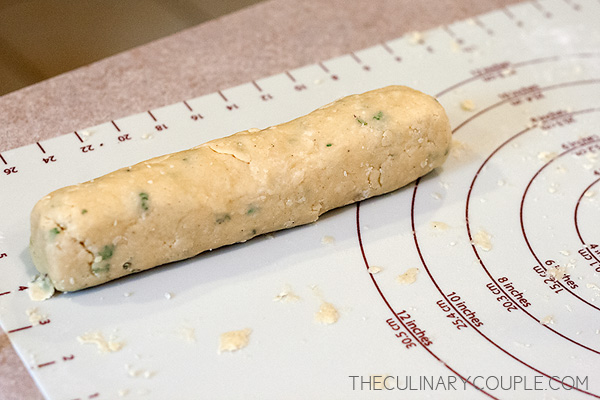 Wrap in plastic and refrigerate until about 30 minutes before your guest arrive. Then remove it and slice it into ~1/2-inch rounds.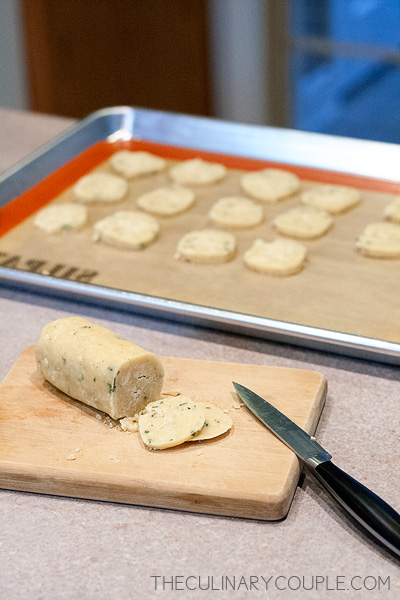 Bake at 350 degrees for 22 minutes until very lightly browned.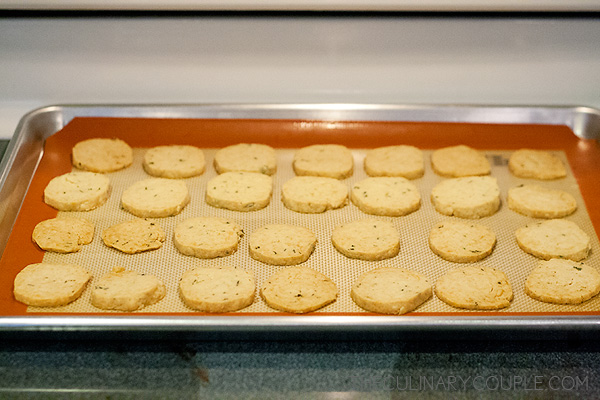 Cool and serve at room temperature.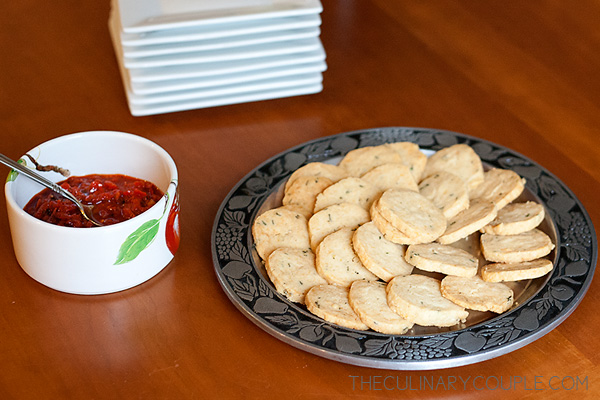 We served ours with bruschetta, and they were a hit! In fact, Nick was convinced that I bought crackers and simply topped them with grated Parmesan and minced thyme and warmed them in the oven. (He was at class when I made them.)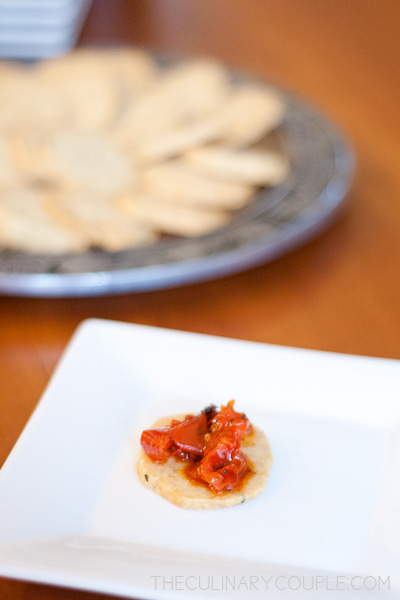 This recipe for Parmesan and Thyme crackers is from Barefoot Contessa: Back to Basics, which I also own. In Foolproof, she has a very similar recipe for Jalapeno Cheddar Crackers. I can't wait to try them, along with … Caramelized Bacon; Penne alla Vecchia Bettola; Orange-Braised Carrots and Parsnips; Balsamic-Roasted Brussels Sprouts; Raspberry Crumble Bars; Cinnamon Baked Doughnuts; and more.
What's your favorite foolproof menu?
Parmesan and Thyme Crackers
Source: Ina Garten
Makes 24 crackers.
Ingredients
¼ pound (1 stick) unsalted butter, room temperature
4 ounces freshly grated Parmesan cheese (about 1 cup)
1 teaspoon minced fresh thyme leaves
½ teaspoon kosher salt
½ teaspoon freshly ground black pepper
1¼ cups all-purpose flour
Directions
In the bowl of an electric mixer fitted with the paddle attachment, cream the butter for 1 minute. With the mixer on low speed, add the Parmesan, thyme, salt, and pepper; combine. With the mixer still on low, add the flour and combine until the mixture is in large crumbles, about 1 minute. If the dough is too dry, add 1 teaspoon water.
Dump the dough onto a floured board, press it into a ball, and roll into a 9-inch log. Wrap in plastic and refrigerate for at least 30 minutes or for up to 4 days.
Meanwhile, preheat the oven to 350 degrees. Cut the log into 3/8-inch-thick rounds with a small, sharp knife, and place them on a sheet pan lined with parchment paper. Bake for 22 minutes, until very lightly browned. Rotate the pan once during baking. Cool and serve at room temperature.