What happens when a girl is left alone with a pan of brownies?
She buys ice cream. At least that's what I do.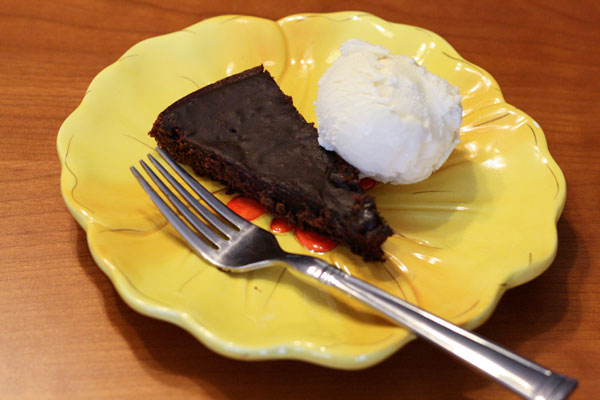 Nick suggested we bake brownies on Sunday night. And then he left for New York on Monday.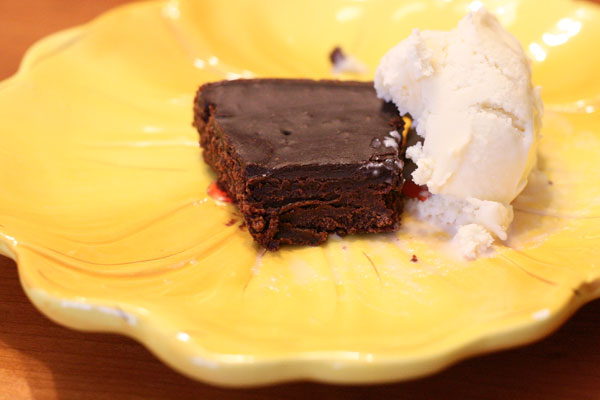 I guarantee the pan will be empty when he gets home on Friday.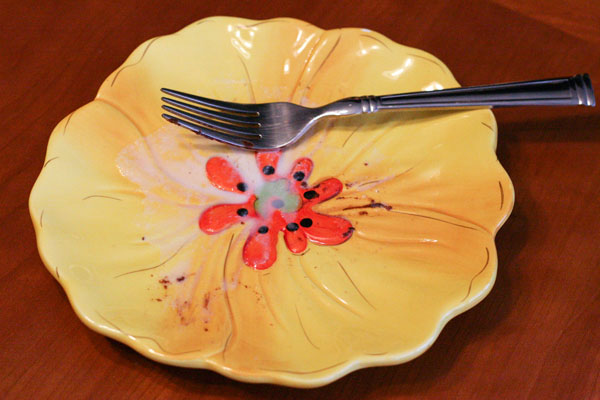 I have zero self-control when it comes to these truffle brownies. They're rich and dense and topped with ganache. They're best served cold — with ice cream, of course.
What's your weakness?
Truffle Brownies
Ingredients for Brownies

2 eggs
1/2 tsp salt
1 cup sugar
1 Tbsp vanilla
1 stick margarine
3 oz unsweetened chocolate, chopped
1/2 cup flour
Ingredients for Ganache
1/2 cup (4 oz) semisweet chocolate chips
1/4 cup heavy cream
Directions
Preheat oven to 350°F.
Using a stand mixer, beat eggs and salt until frothy. Add sugar and beat until thick and pale yellow, 2 to 3 minutes. Add vanilla and beat an additional 30 seconds.
Melt margarine and chocolate in microwave safe bowl on high for 1 minute. Stir and microwave an additional 30 seconds, if necessary.
Add melted chocolate into egg mixture. Add flour and beat 1 minute. Scrape down sides and beat an additional 30 seconds.
Grease 9-inch cake pan and pour in brownie batter. Place pan on top rack of oven and bake 15 to 20 minutes until center is barely set (toothpick still gooey). Remove and let cool.
For ganache: Microwave chocolate and cream on high for 1 minute. Whisk until well mixed. Use immediately.
Top brownies with ganache and place in freezer for at least 1 hour. Serve cold with ice cream. Refrigerate leftovers.
(adapted from Food Network)