A cake with this many carrots must be healthy, right?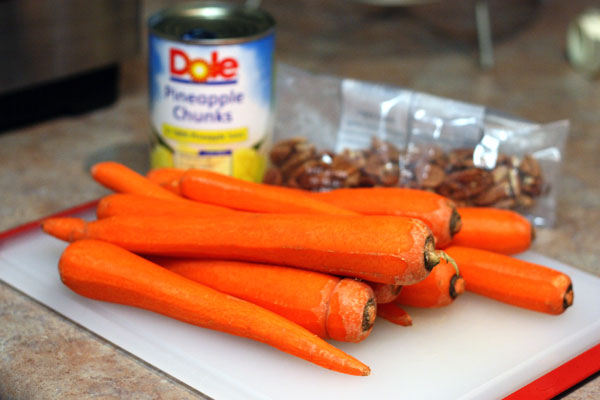 Okay, so I peeled and shredded way too many carrots. And I won't mention the flour, sugar, eggs, and oil. Because there are pecans. And they're healthy! And pineapples. Again, healthy!
Alright, you got me. This cake may not be a good thing for your waistline. But you want to bake it. Trust me.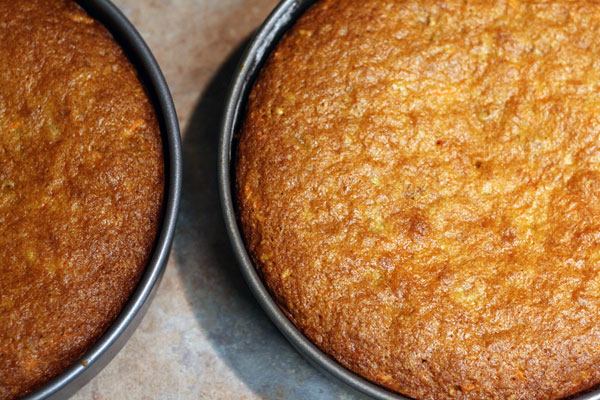 And then you want to cover it with a sweet cream cheese frosting.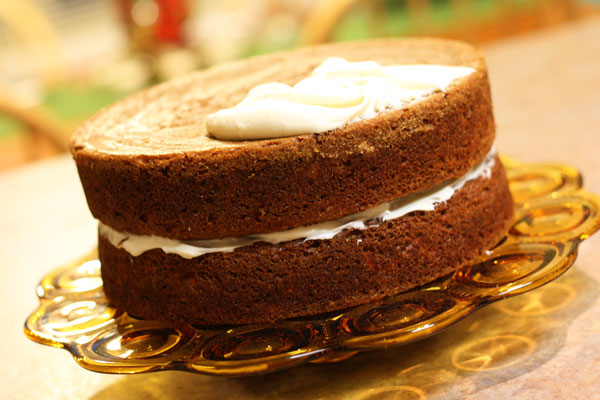 Because it's December. Your diet doesn't start until January.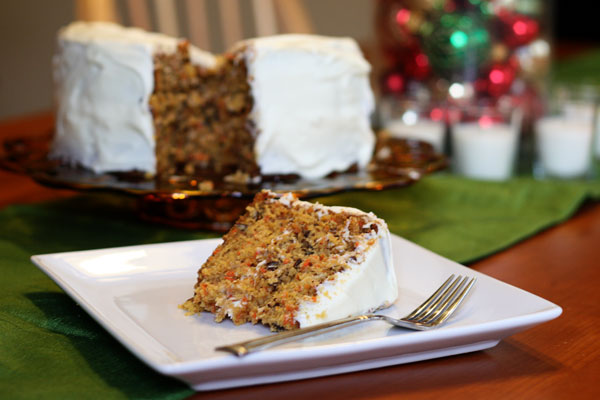 Am I right?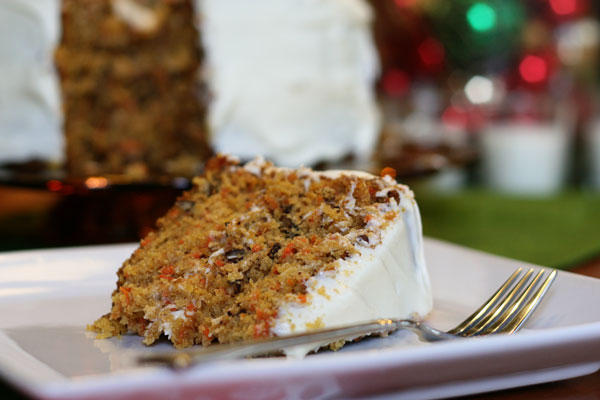 Carrot Cake
Makes a two-layer cake to serve 12.
Ingredients for Cake
3 cups all-purpose flour
2 cup sugar
2 teaspoons baking powder
2 teaspoons baking soda
2 teaspoons ground cinnamon
1 teaspoon salt
1 1/3 cups canola oil
4 eggs
2 cups shredded carrots
1 cup crushed pineapple
2 teaspoons vanilla
1 cup chopped pecans
Ingredients for Frosting
2 – 8oz packages cream cheese, softened
2 tablespoons unsalted butter, softened
2 teaspoons vanilla
3 cups confectioners' sugar
Directions
Preheat oven to 350°F. Grease and flour two 9-inch round cake pans.
In a large bowl, sift together dry ingredients: flour, sugar, baking powder, baking soda, cinnamon, and salt.
In a separate large bowl, beat together oil and eggs. Add carrots, pineapple, and vanilla; beat again. Slowly add dry ingredients to wet ingredients, and mix until moistened. Beat for two minutes, then stir in pecans.
Divide batter evenly among cake pans. Bake 25-30 minutes until toothpick comes out clean. Cool completely on wire racks.
For frosting: In a small bowl, combine cream cheese, butter, and vanilla. Beat at low speed until combined. Gradually add sugar, and beat until fluffy.
Place one cake layer onto platter and top with frosting. Place second layer on top. Spread frosting evenly and smoothly on sides and top of cake. Refrigerate before serving.
(From the Kitchen of Aunt Jane)