Sam and I departed on Friday morning for our first solo road trip. The sunshine glistened off the green landscape and warmed my hands as they rest on the steering wheel. Hot hazelnut coffee sat in the cup holder and Brandi Carlisle streamed from the radio. Occasionally I glanced in the rear view mirror to catch the reflection of my sweet boy as he slept soundly, pacifier dangling from his lips.
And, oh, am I glad that the drive east was a peaceful one because that nap was the only substantial one Sam had all weekend.
Instead of sleeping I taught him to bounce on the trampoline …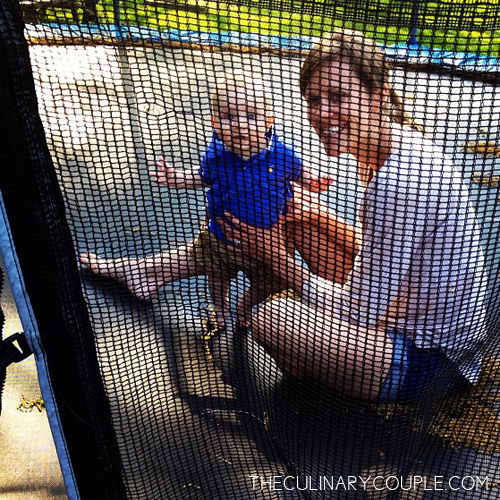 … and Uncle Andrew showed him how to pull blades of grass and whistle into them.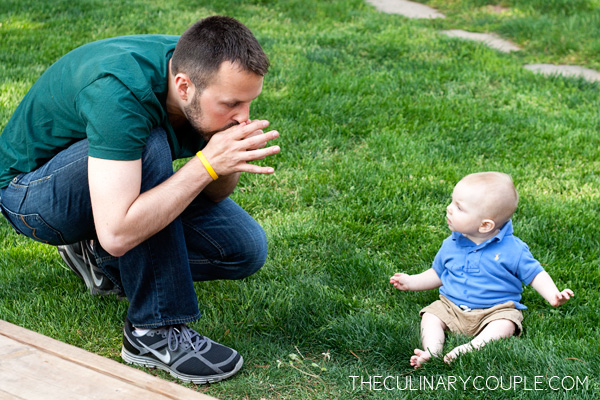 We visited family and friends and two of Sam's favorite girls.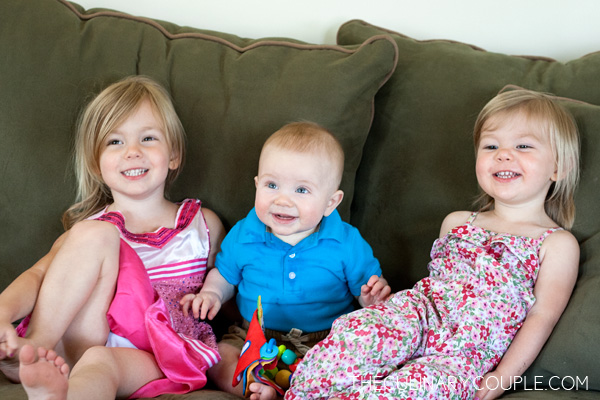 Sam had his first taste of Poppy's pizza while sitting in a high chair that is older than Nana.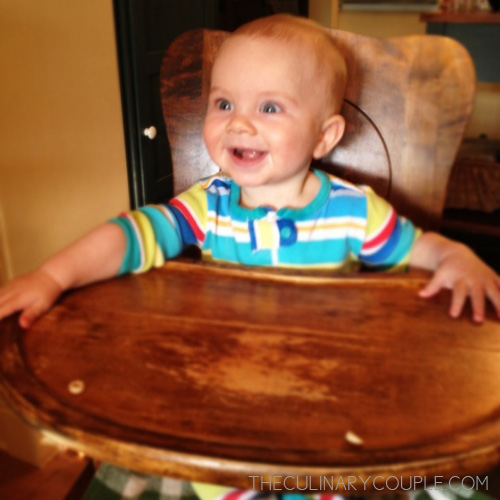 And we attended a bridal shower where Sam was passed from one lady to another. Lucky little man!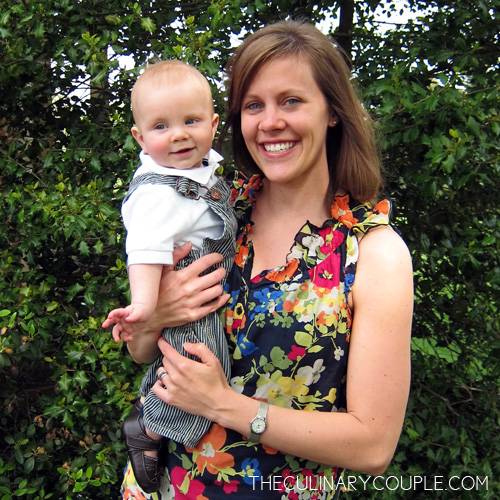 But let me tell you. Traveling alone with an almost seven-month-old is no joke. I ordered coffee with him balanced on my hip and used the rest stop bathroom while he stared up at me from his car seat. When he fussed, I reached into the backseat and fumbled to find his pacifier. Or hold his hand. It was up to me to unload the car and assemble the pack n play. When we hit rain, I neglected my own comfort and shielded him from the cold, wet drops instead. Rather than ordering chicken Marsala at the Italian restaurant, I got cheese ravioli so he could enjoy it, too. And by enjoy, I mean make a complete mess with the marinara sauce. When he woke in the middle of the night because we were in a strange place, I moved him into bed with me. Then we stayed up, whispering to each other, for almost an hour. And when we were so close to home and to Daddy, he insisted that we stop for lunch, and I obliged. Because he is my best little buddy.