Guess who cut two itty bitty teeth this week?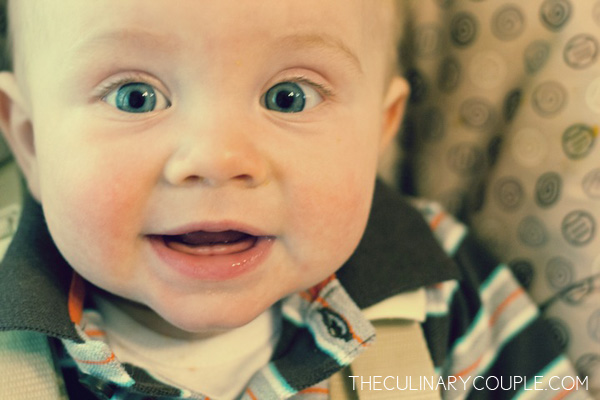 And they arrived completely unannounced. Nick spotted one first, and I didn't believe him until I stuck my finger inside Sam's mouth and, sure enough, felt the slightly sharp edge.
I was totally unprepared for this milestone and may have wiped away a few tears as we raised a glass in celebration of our big boy.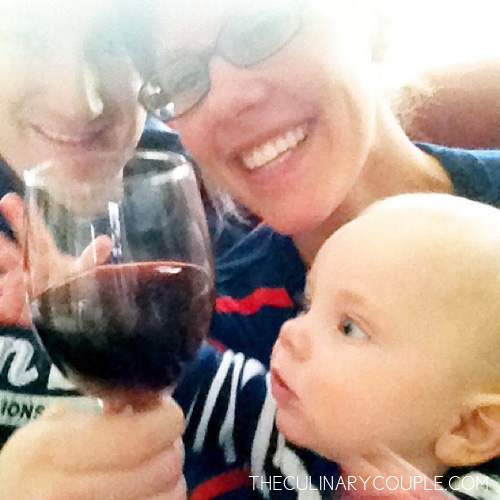 About an hour later, during dinner, Nick said, "I think I see a second one!" He was right. Two barely visible white edges along smooth pink gums. It was almost too much for this new momma.
But there was no pain. No sleepless nights. No need for Tylenol or cold teething rings. And for that I am thankful.
There were a few extra long snuggles today, though, which I will never, ever turn down.