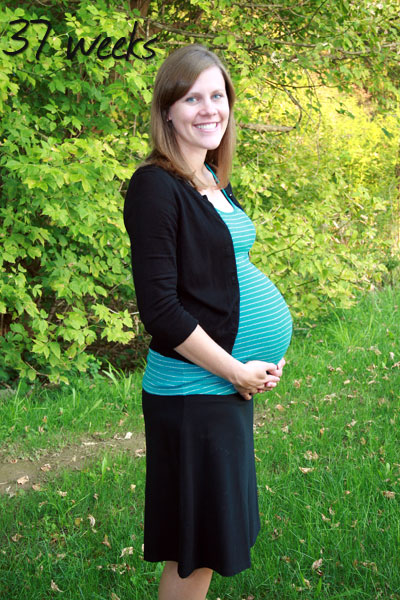 HER PERSPECTIVES
Best Moments: My family was reunited this weekend for the first time since February! After seven months in London (plus trips to Italy, Ireland, the French Riviera, Amsterdam, Germany, and Greece), my brother is back on American soil. I'm sure glad he got to see the bump before Peanut arrives! Though I think everyone — especially my mother and sister — was secretly hoping I would go into labor. Although, honestly, I don't think I'll want anyone around but Nick when the contractions start.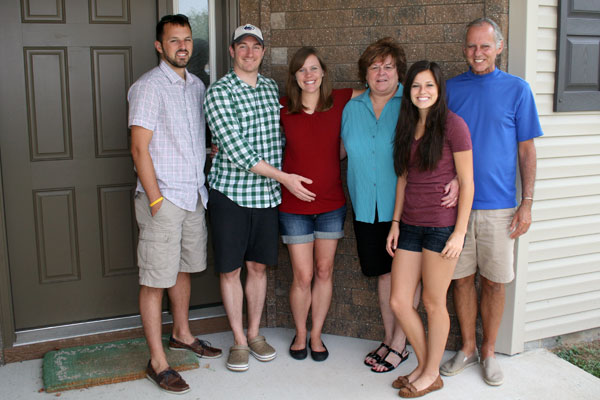 Symptoms: Lower back pain and aching hips. That's what 30 extra pounds will do to a girl!
Cravings: Mom's four-layer yellow cake with chocolate icing. We each had two slices on Saturday alone.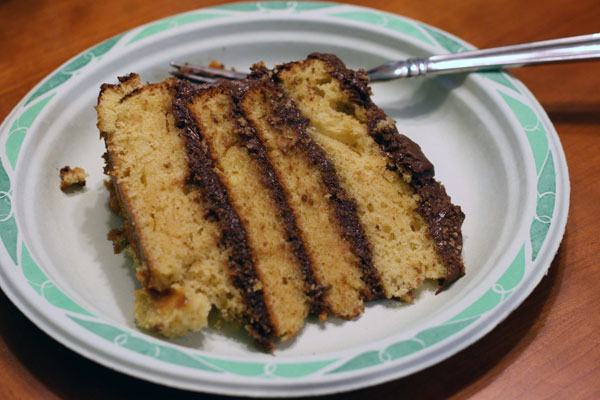 What I Miss: The ability to get up off the couch without assistance. Seriously. I was sitting between my mom and brother, and it took both of them to push me into an upright position. But a benefit to losing my mobility? Nick cooks dinner and bakes brownies while I prop up my feet. (Also, yes, I still have ankles. And, yes, I know how lucky I am.)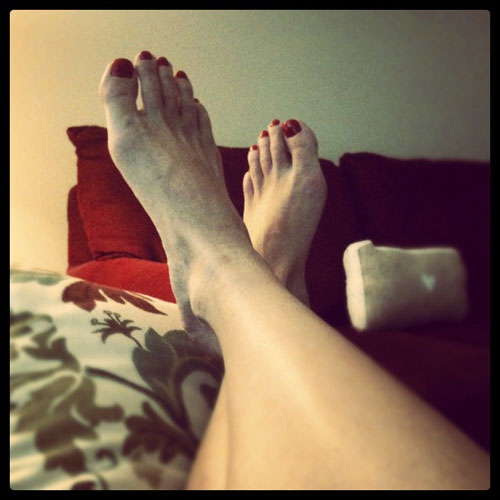 What I Can't Wait For: We decided to hire professionals to clean our house next week. It's not something we've ever done before, but we are both really looking forward to it.
Milestones: Peanut is full term! And our suitcase is packed. Mostly. I just have a short list of things to add at the last minute — like our laptop and charger, my toiletries, and the exercise ball. Wow. We're almost there.
HIS PERSPECTIVES
Best Moments: Going running on the Lower Trail, with Emily along for a nice leisurely walk. I did a full out sprint the last hundred yards when I noticed that Emily was snapping photos — look how fast I'm moving (lower right)!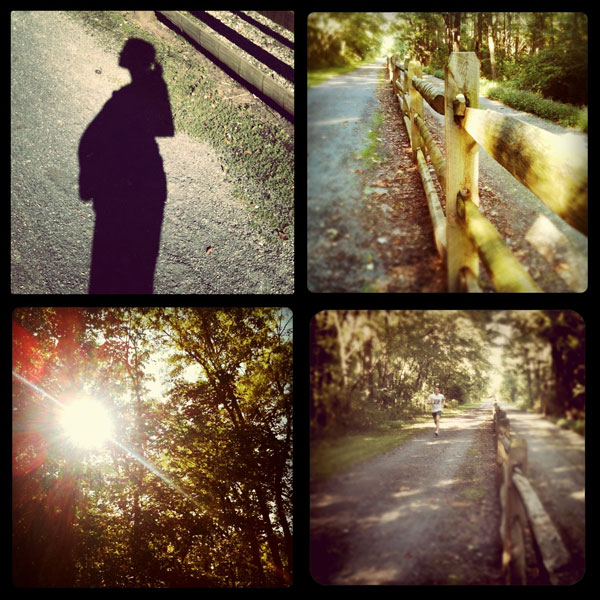 Cravings: Fried pickles. And anything pertaining to fall (pumpkin ale, pumpkin pecan waffles, sweet potato and apple soup).
What I Can't Wait For: Having someone else spruce up the house will be nice. But what I'm really looking forward to is when Peanut is big enough to take running/walking in the BOB semi-off road jogging stroller we just got.
Milestones: Our little watermelon is full term!