In just 16 days, we will be consuming copious amounts of Bavaria's best schnitzel, spätzle, and bier. Oktoberfest officially kicks off on September 18th, and this year the festival is celebrating its 200th anniversary. I am beyond excited to cinch up my dirndl, eat a pretzel as big as my head, and throw back a liter or two of lager with six million new friends.
In anticipation of our upcoming trip to Nick's homeland, we prepared our own Oktoberfest dinner for my family on Saturday night. I've said this before, and I will say it again, Nick makes a mean weinerschnitzel. The trick is to use thin slices of pork loin (we like to ask the butcher to slice it for us) and properly tenderize it before dipping it into flour, egg, and bread crumbs.
While Nick started on the main course, the rest of us enjoyed pints of Paulaner. It's nutty and malty and an ideal brew for early fall.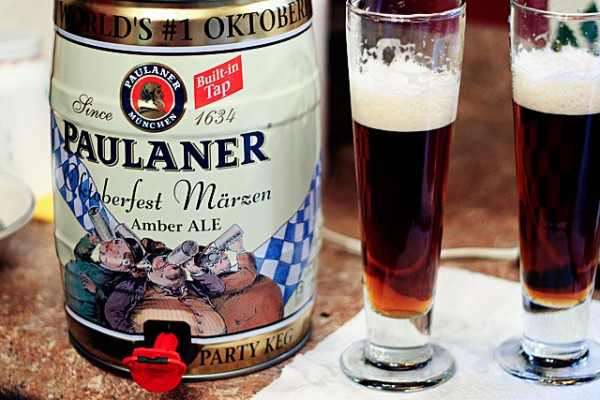 We always serve spätzle with our schnitzel — typically from bags found in the ethnic aisle of our supermarket — but we've been anxious to break in our spätzle maker. This thing is the real deal; the directions are even written in German.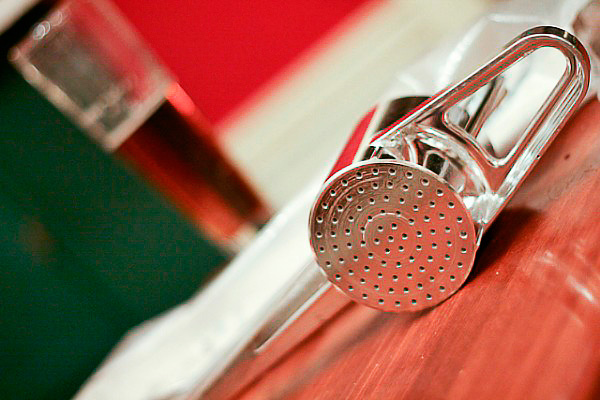 Spätzle dough consists of just four ingredients: eggs, flour, and salt, with just a bit of water to thin it out. Simple, right?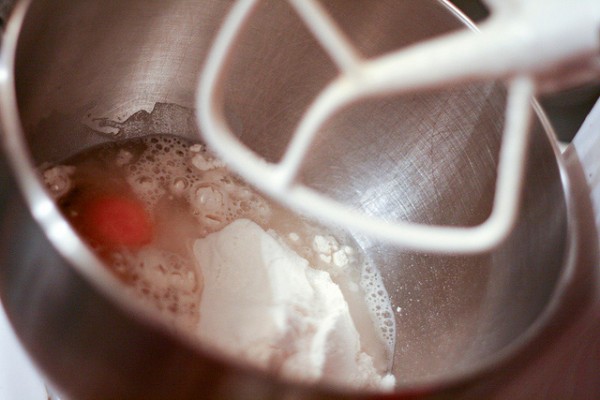 Well, our first batch may not have had enough water because Nick had a rather difficult time pushing it through the press. (Note that I chose to take photos rather than offering to help.)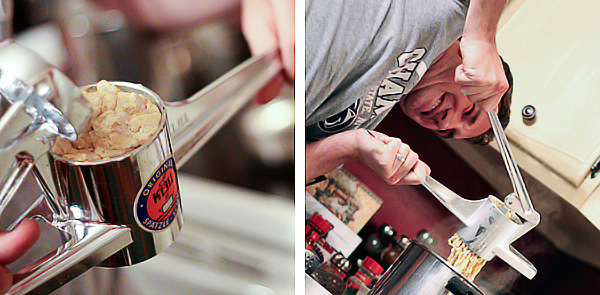 The second batch was a much better consistency. Nick squeezed the dough directly into a large pot of boiling salt water, and it quickly rose to the surface.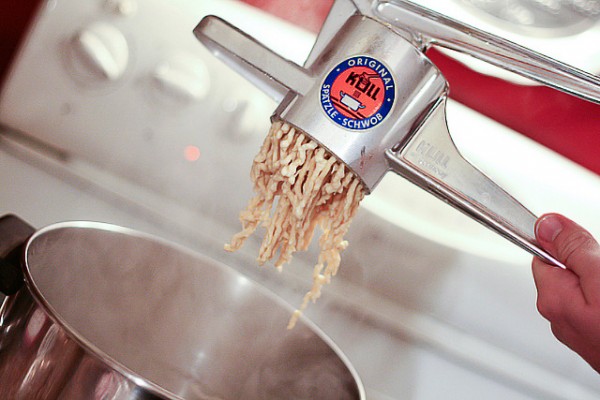 Then we added butter, parsley, and salt. (I also like to mix mine with rotkohl; see photo below.)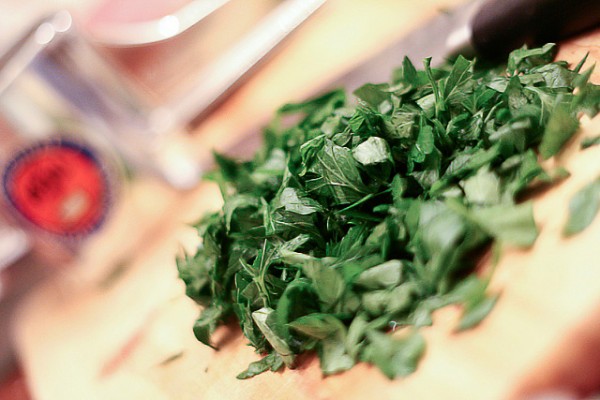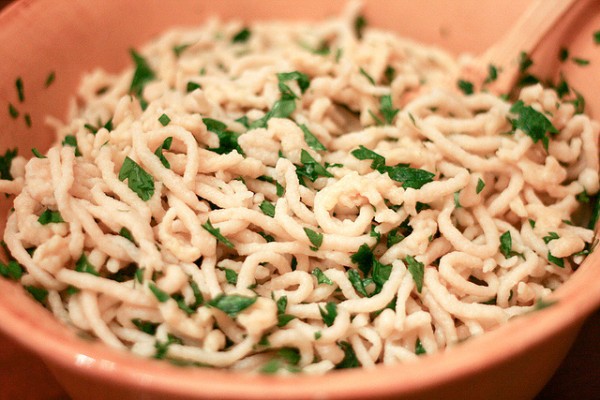 Let's just say I don't think we'll be buying bags of spätzle again anytime soon — our own creation was far better! We'll let you know how it stacks up to that of Benediktbeuern, Rothenburg, and Bad Tölz.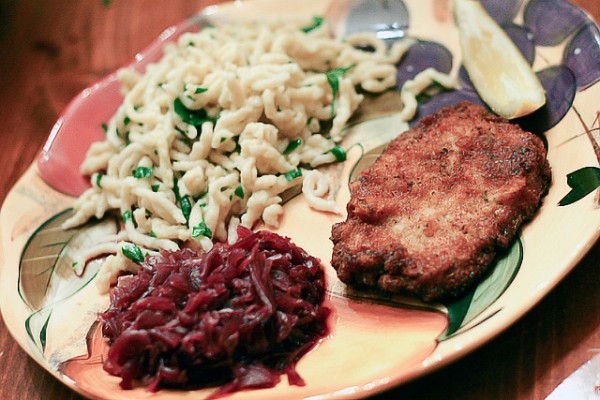 Spätzle
Ingredients
2 cups flour
1 teaspoon salt
2 eggs
about 1/2 cup water

Directions
Combine all ingredients and beat well with a mixer. Fill the spätzle maker with a small portion of the dough and press slowly into a pot of boiling salt water. Remove when noodles float to the top. Drain and rinse with hot water.
Add butter, parsley, and salt to taste.