Growing up, I vividly remember the excitement of Christmas Eve. New jammies from the elves. Sprinkling reindeer food in the front yard. Carefully arranging cookies for Santa. Laying in bed and listening for jingling bells or a merry "ho ho ho."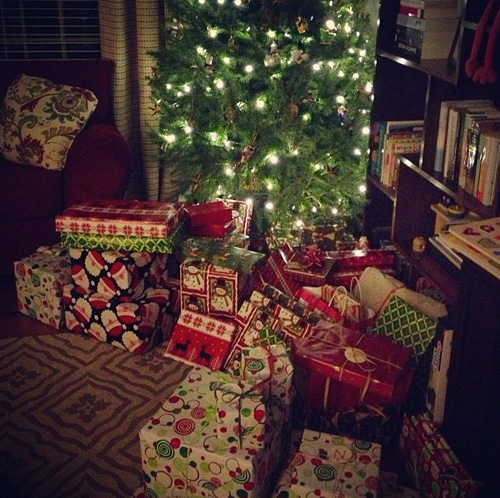 True that Sam is still a bit young to really get Christmas, but it still felt very magical this year.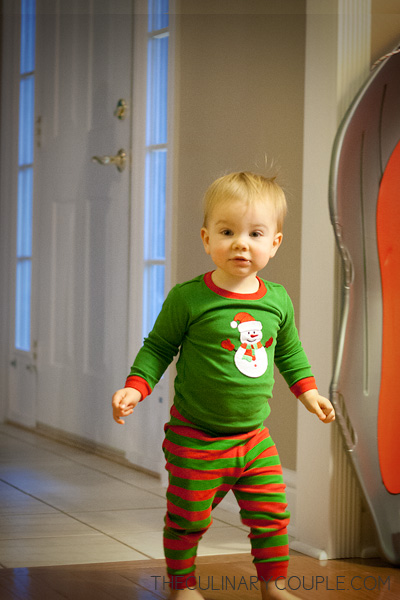 The first thing he saw when he came down the steps and turned the corner: his beautiful new kitchen.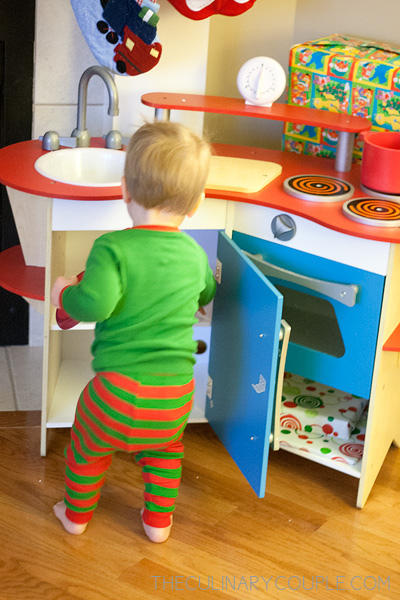 He immediately grabbed the wooden spoons, as expected.
And he didn't let go until after breakfast.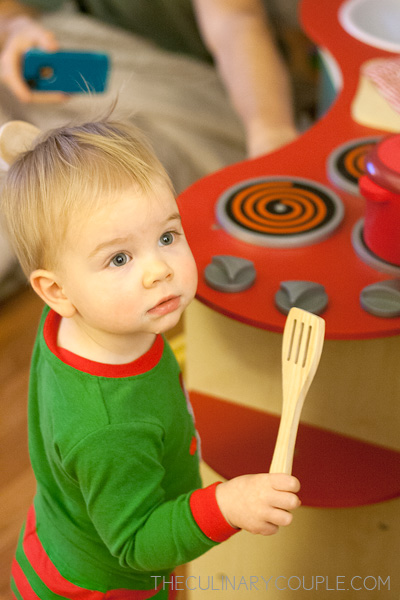 Lucy followed the lead of the bigger dogs and tore into her gifts.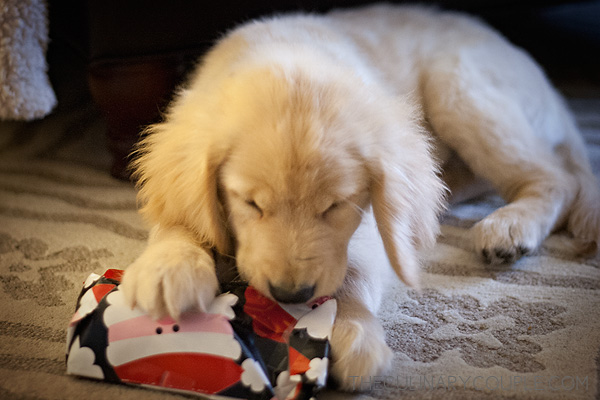 Raw hide bones, chew ropes, squeak toys. The golden girls were in heaven.
Sam took time to explore each new toy. A tractor full of farm animals, string beads, a basketball hoop, books.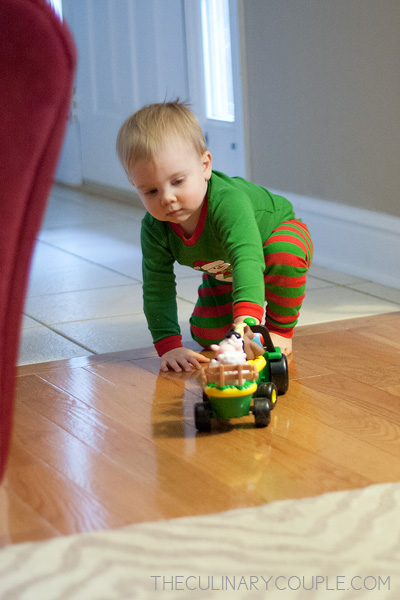 The bigger kids were quite excited, too. Cookbooks, calendars, sweaters, scarves for the girls, and socks for the guys.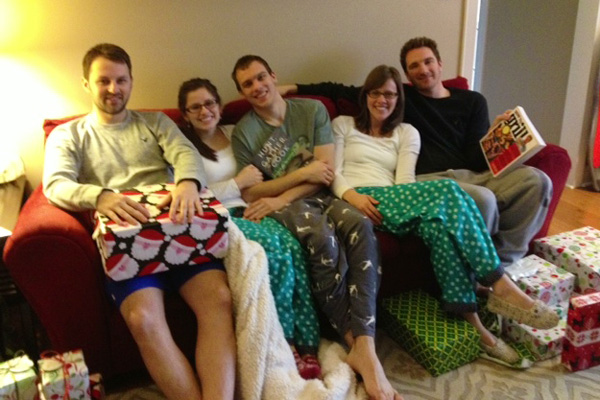 Mom got slippers and a sherpa throw, and Dad got a new coat and gloves.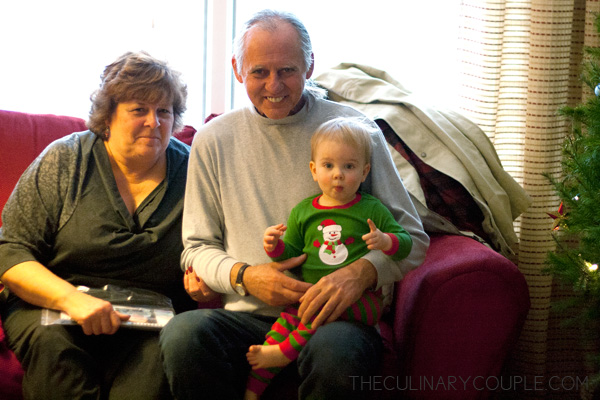 And we all enjoyed the box of chocolates from Dad's hometown.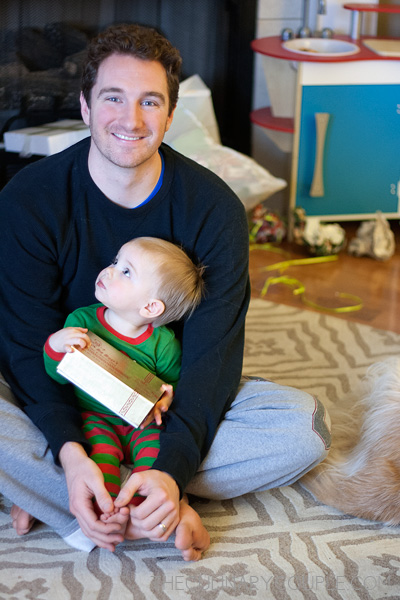 Peanut butter or coconut cream?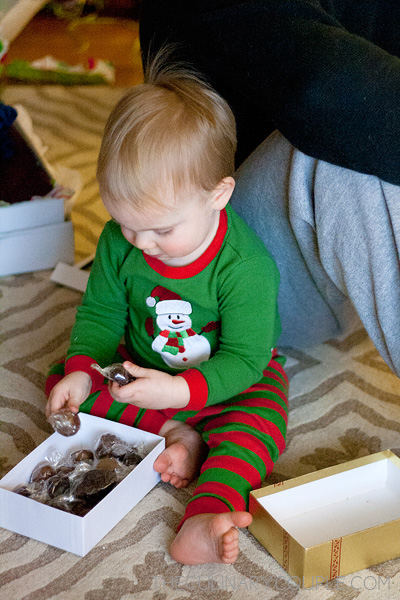 Auntie Laura and Uncle Stevo got a new sled for Sam. Perfect timing, too, considering the snow started to fall later that night.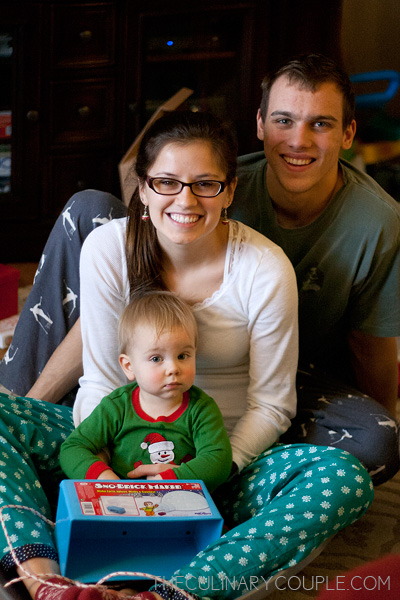 We sipped mimosas while the egg casserole baked. We tried on our new scarves and flipped through our new books.
Yes, it was a magical Christmas, and I know it will keep getting better.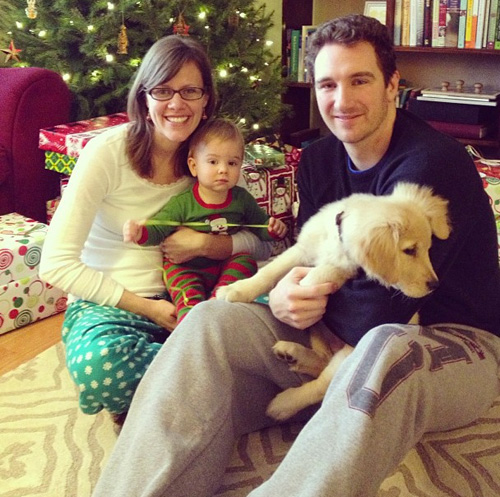 We hope your holiday was as merry as ours!