Nick mentioned in our week 21 post that we took a quick trip to DC to celebrate the 30th birthday of his BFF. We literally arrived at 9pm on Friday night and were gone by noon on Saturday. But it was worth it. Happy birthday, Mike!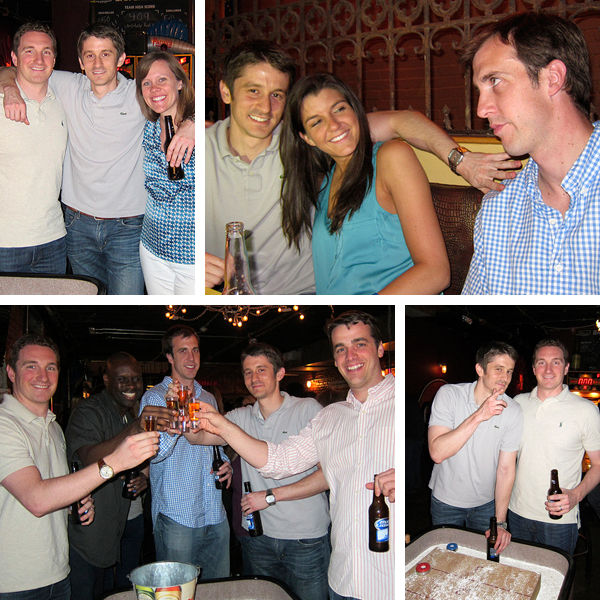 On the way home, we stopped in Dover to pick up my sister. It had been far too long since her last visit, and we knew we had to take advantage of her two free days between the end of the spring semester and the start of summer classes.
On Sunday afternoon, we enjoyed a matinée of Water for Elephants (which we loved!) and then got to work on our front porch garden.
Nick planted peppers and tomatoes …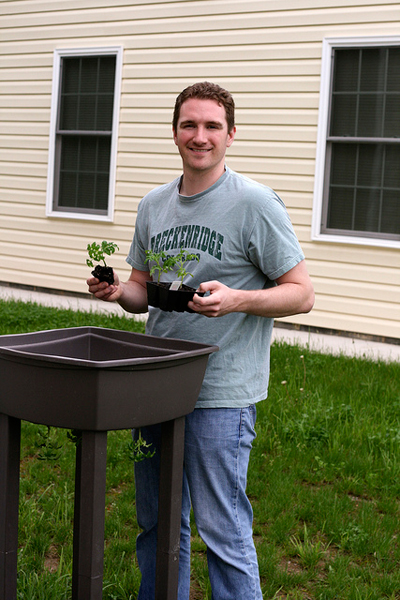 … while Laura and I arranged clay pots with flowers and herbs.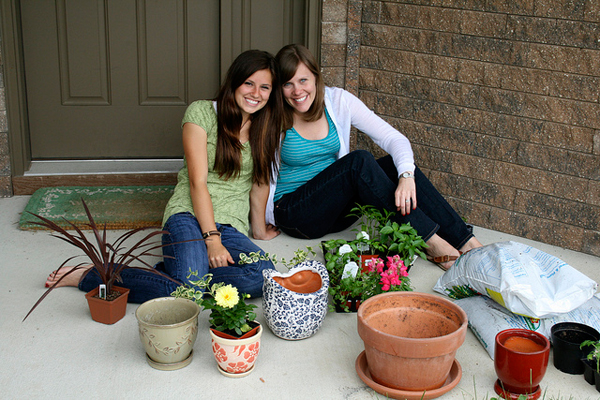 I'm especially fond of Mr. Owl, a.k.a. Winston. (We picked him up at Hobby Lobby in Ann Arbor a few weeks ago.)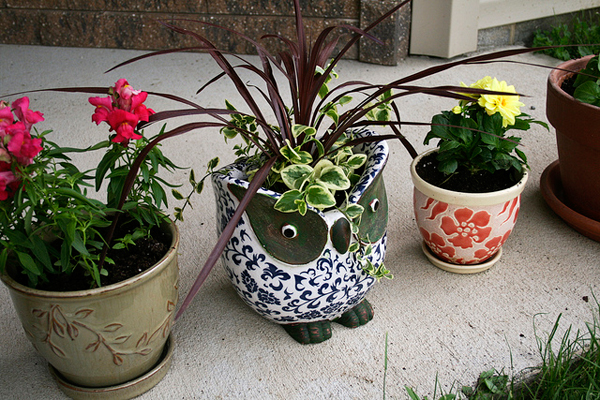 Within minutes of tucking the last roots into pots of damp soil, the rain began to fall. And so we retreated indoors for dinner and dessert: Oriental pork stir-fry and s'mores bars (recipe forthcoming). There may also have been some friendly Kinect competition. Okay, a lot of cutthroat Kinect competition.
I retired for the night as the Dance Central champion and let the sports antics up to Nick and Laura.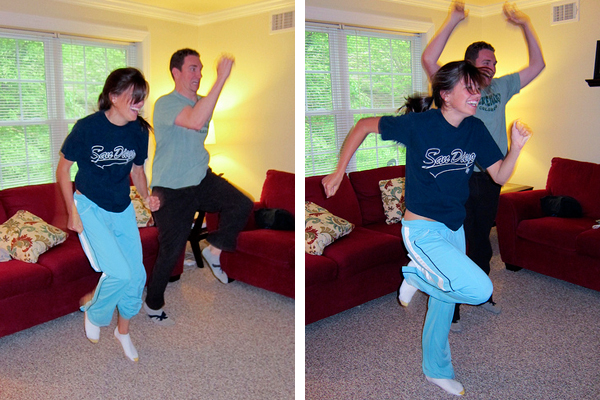 Laura took the long jump (not surprising), but she just couldn't keep up with Nick's sprints.
The next day, while Nick was at work, Laura accompanied me to my 23-week appointment and got to hear little Peanut's heartbeat. Then she served as my personal fashion consultant (per usual) and helped me to select a few new outfits at Motherhood Maternity.
Thanks for visiting, sis! We miss you already.