Just call us road warriors. We have spent 30+ hours in the car over the past two weekends, not including our long weekday commutes. But our recent road trips to Michigan and Massachusetts were well worth the miles! First up: We headed to Ann Arbor for brother BJ's graduation and the 60th birthdays of Mom and Dad Wiley. Oh, and a wedding, too.
We played Wii and Batman and Boggle with our nephews.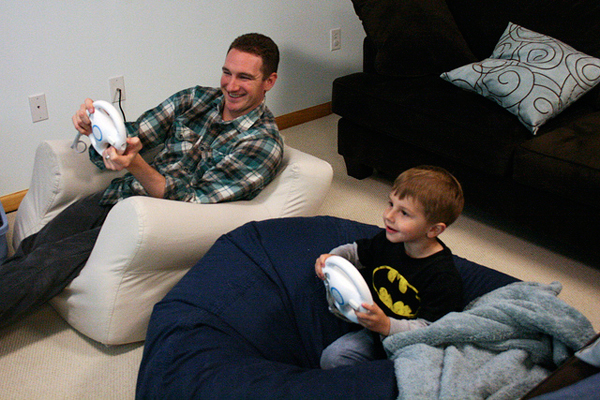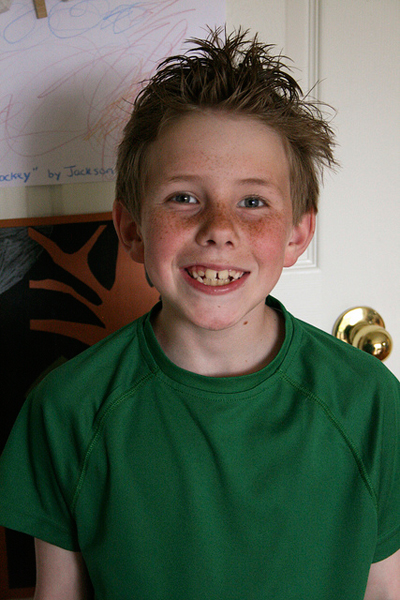 We spent a rare warm April day on campus with the graduate.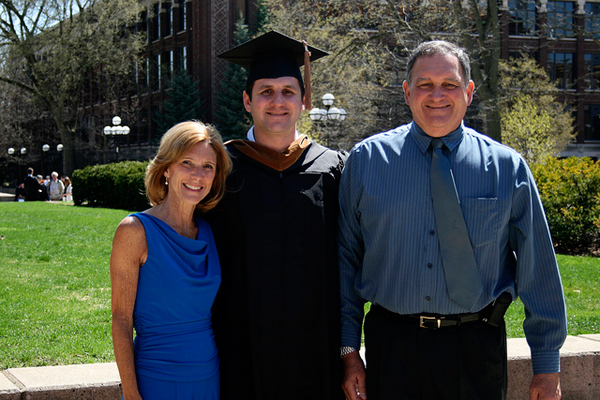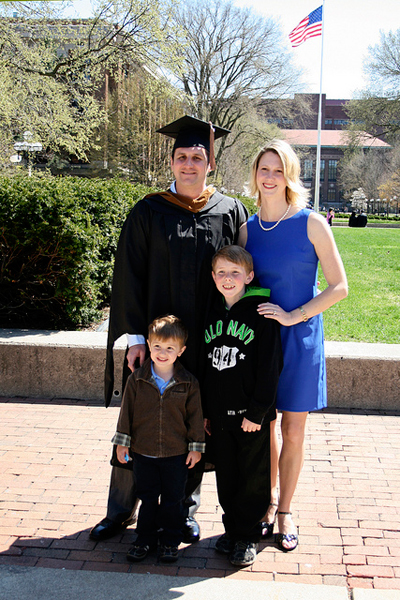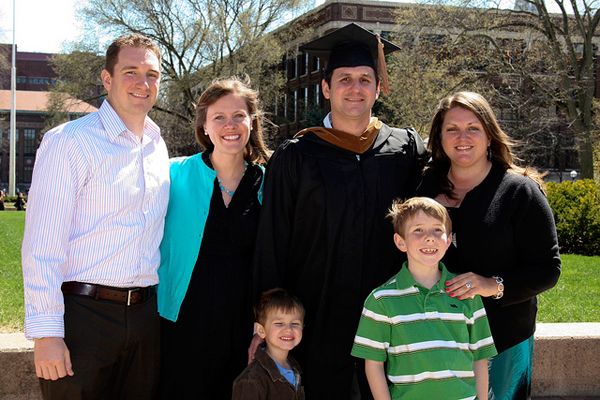 And we cheered for BJ as he walked across the stage to receive his MBA degree. I may have even set aside our football rivalry and sung the Michigan fight song in his honor.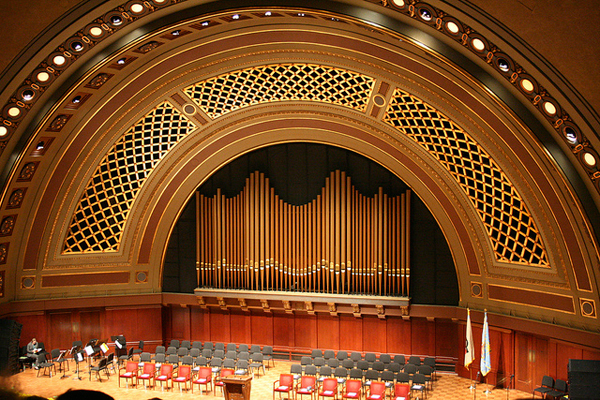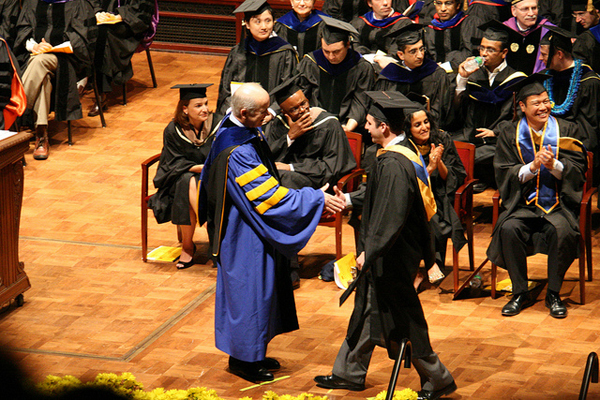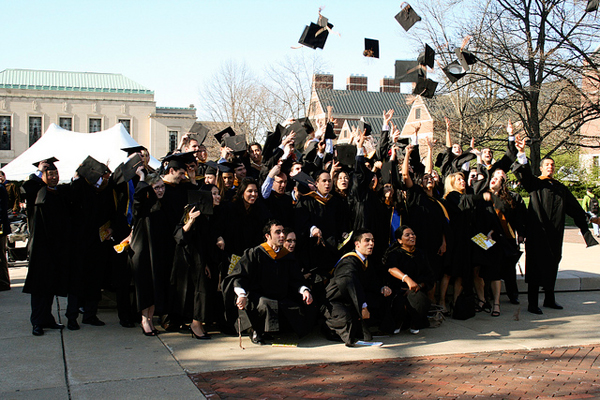 Congratulations, BJ! We're so proud of you!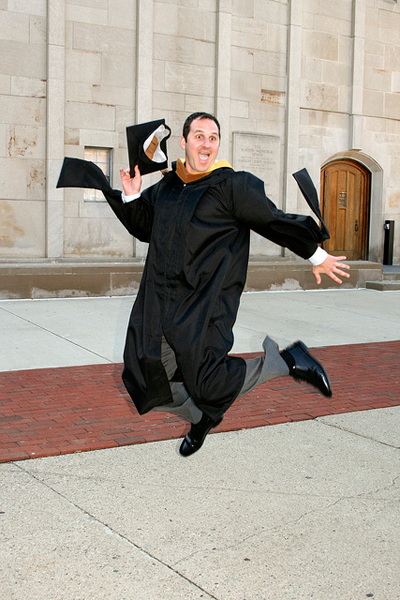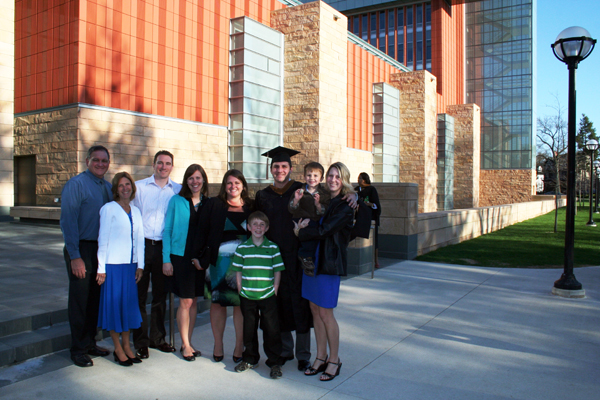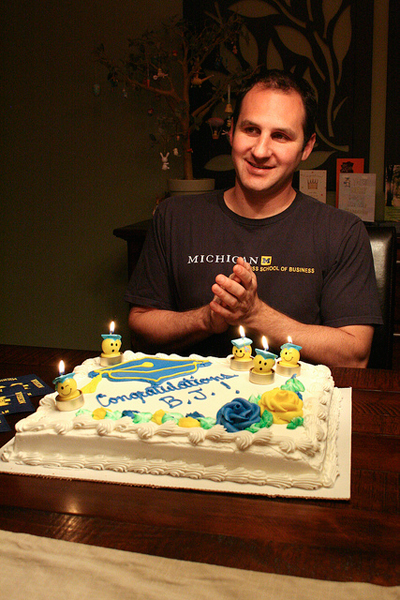 Sister-in-law Megan planned a fabulous menu for the weekend including burgers and spicy sweet potato fries, fajitas and salsa, a delicious hash brown breakfast casserole (recipe below), and three different kinds of cake.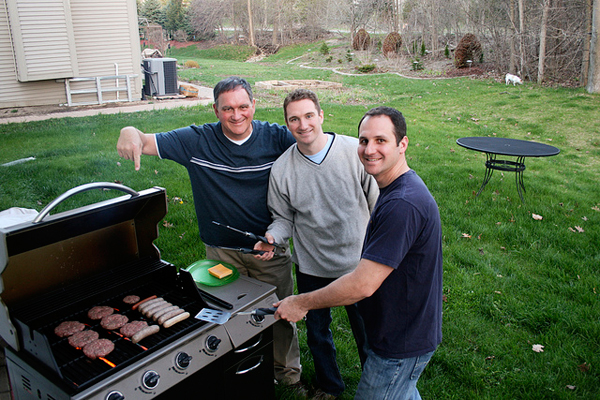 We played and snuggled with the dogs, Shelby and Bailey.
And we celebrated the 60th and almost-60th birthdays of Dad and Mom.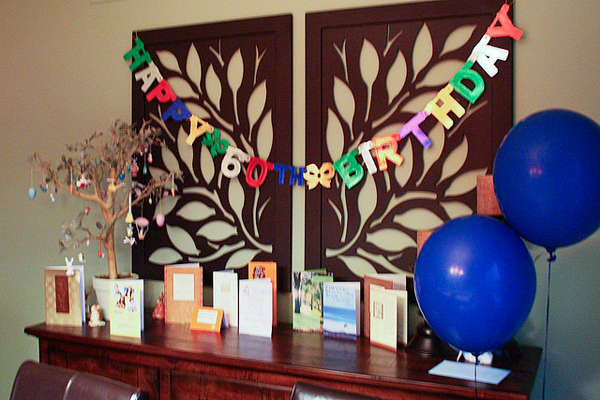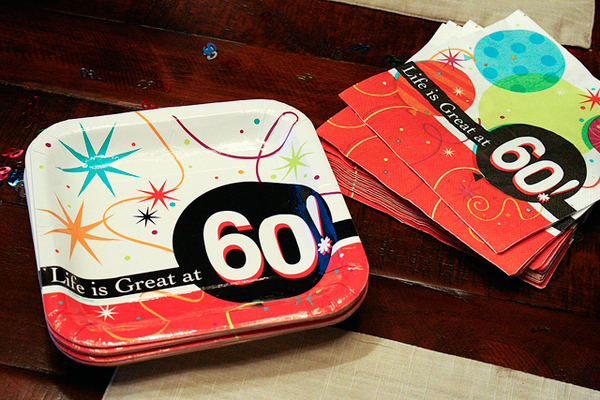 A chocolate and peanut butter cake for Dad and a mint chocolate chip cake for Mom.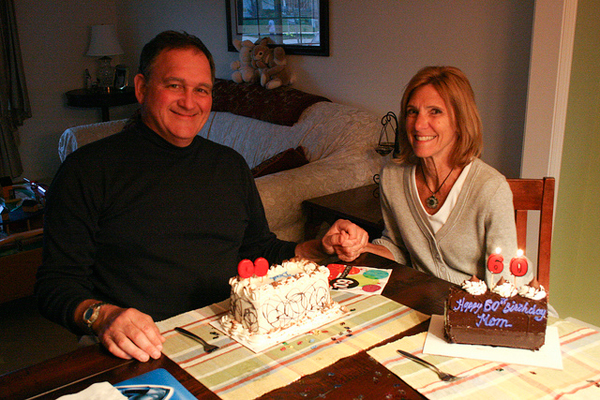 It's a rare occasion that we're all able to gather together (though we missed Jon and Robyn!), and we soaked up every minute. Next time we plan to convene in the South. That's right, half of the Wileys are relocating to Huntsville, Alabama this summer! Nick and I already have a July trip in the works, though I may be crazy to think my 7-month pregnant self can handle a 12-hour drive plus the heat and humidity of the South.
But let's not worry about the Alabama heat just yet. Let's think about breakfast casseroles instead! Thank you, Megan, for sharing this Cooking Light recipe with us. It was one of my favorite dishes of the weekend.
Hash Brown Breakfast Casserole
Makes 12 servings.
Ingredients
6 slices bacon
1 cup chopped onion
2 garlic cloves, minced
1 – 32 oz package frozen Southern-style hash brown potatoes, thawed
1 cup shredded cheddar cheese
1/2 cup fat-free sour cream
1/2 teaspoon salt
1/4 teaspoon fresh ground pepper
1 – 10.75 oz can condensed 30% reduced-sodium, 98% fat free cream of mushroom soup, undiluted
Directions
Cook bacon in a large non-stick skillet over medium heat until crisp. Remove bacon from pan and crumble. Discard drippings from pan. Add onion and garlic; cook for 5 minutes or until tender, stirring frequently. Add potatoes, cover and cook for 15 minutes, stirring occasionally.
Combine crumbled bacon, 1/4 cup cheese, green onions, sour cream, salt, pepper, and mushroom soup; toss gently to combine. Spoon mixture into an 11×7-inch baking dish coated with cooking spray.  Sprinkle with remaining 3/4 cup cheese. Cover with foil coated with cooking spray. Refrigerate for 8 hours or overnight.
Preheat oven to 350°F.
Remove casserole from fridge, let stand at room temperature for 15 minutes. Bake casserole, covered for 30 minutes, and then uncovered for 30 minutes or until casserole is bubbly around the edges and cheese is brown.
(Adapted from Cooking Light via Megan Wiley)