A successful dinner party begins with a well-planned menu. And so on the occasion of our first dinner party in our new home, we spent more time choosing the dishes than we spent preparing them.
(We also spent a lot of time cleaning and organizing the first floor to make it presentable for company. I strategically photographed from angles that avoided the boxes that are still stacked in the corners. And you don't even want to see what we managed to stuff into the hall closet!)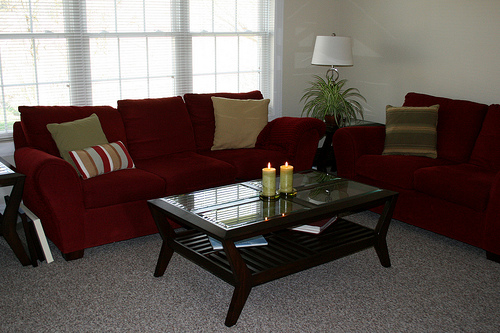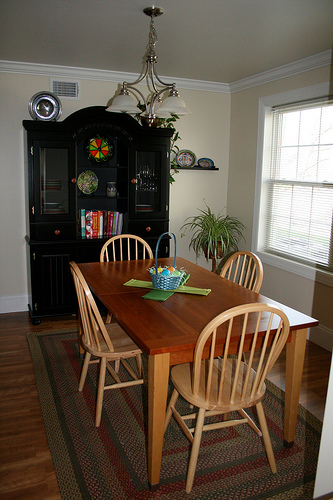 Nick's brother and sister and our two nephews (ages 2 and 8) stopped in Pennsylvania on their drive from Michigan to Virginia last Thursday. We also invited Nick's aunt and uncle and two cousins, who live nearby.
I searched for dishes that took advantage of seasonal ingredients (which are still quite sparse in central Pennsylvania) and that I could prepare ahead of time.
For the main course, I chose a simple favorite: mustard-baked chicken with pretzel crust. But rather than using the chicken breasts we typically use for the dish, I picked up four packs of tenderloins. Nick graciously cleaned and prepared the pieces and coated them with mustard sauce and crushed pretzels. We then covered them with foil and stuck them in the refrigerator and baked them when our guests arrived that evening. (Key criteria for hosts who want to relax at their own parties!)
The first side dish — cheesy baked orzo with mushrooms and peas — utilized fresh produce and was very easy to prepare. The orzo (rice-shaped pasta) is cooked in chicken broth and becomes mild and creamy. Two types of cheese and mushrooms add decadence. And peas and thyme balance the dish with a subtle spring flavor. Grown-up macaroni and cheese to accompany our grown-up chicken fingers! Thank you, Giada.
The second side dish — slow-cooked green beans — showcased a simple green vegetable. With help from Mark Bittman, the beans turned tender and delicious.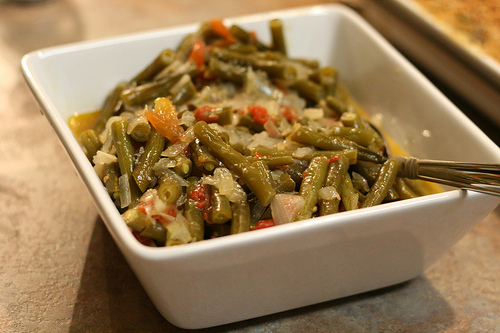 By the time our guests arrived, the pots and pans were in the dishwasher, the countertops were clean, and the dishes were ready to bake. While we waited for our hot meal, we snacked on champagne cheddar cheese and crackers and sipped local brews from Marzoni's. (Thank you, Turcoys, for the sweet monogrammed cheese board and knife!)
Dessert was provided by our favorite frozen custard shop: The Meadows. This place was a favorite of my father-in-law when he was a child, and no Wiley can come to Altoona without stopping in for a dish.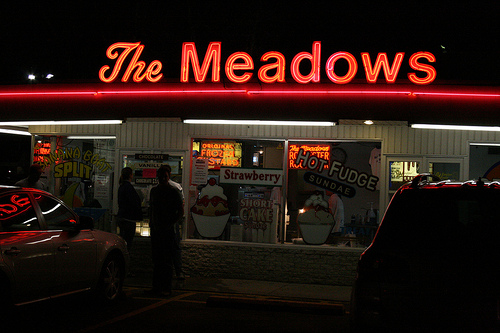 The Meadows features two different flavors of custard each day, and I could not believe our luck when we read the neon sign.
The Wiley's penchant for chocolate and peanut butter runs deep and starts young.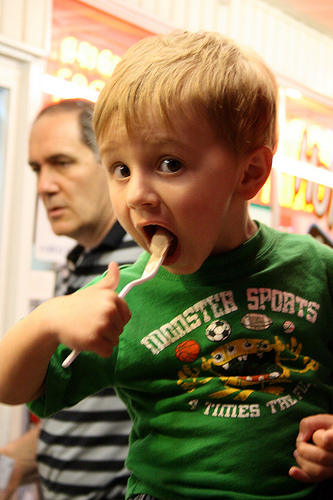 We had such a wonderful time with our family and only wish we could see them more often!
What are your favorite spring dinner dishes?