T-minus 12 days until The Culinary Couple begins cohabitation! Until then, we continue to cook separately during the week.
Last Wednesday, after baking a scrumptious spiced apple cake and before enjoying a big slice, I adapted a ravioli recipe from the latest issue of Real Simple. It combines some of my favorite fall flavors: apples, pears, walnuts, and nutmeg. It's simple and a small enough portion for one person, but I'll definitely make it for Nick after the big move!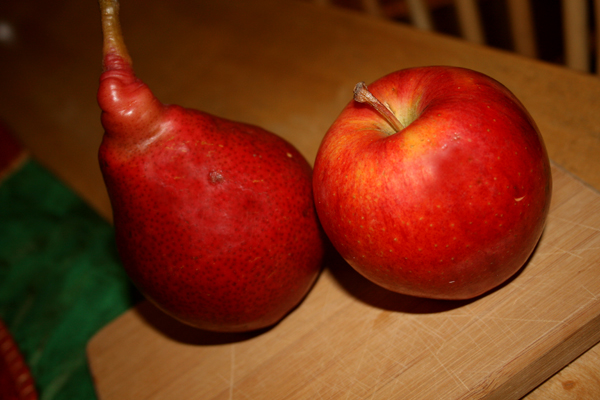 Ingredients
1 lb cheese ravioli
2 Tbsp EVOO
1/2 cup walnuts, roughly chopped
1  (Gala) apple, cut into matchsticks
1 red pear, cut into matchsticks
1/2 cup fresh flat-leaf parsley, chopped
kosher salt and black pepper
cinnamon, nutmeg, all spice, or any other fall spices
1/4 cup grated Parmesan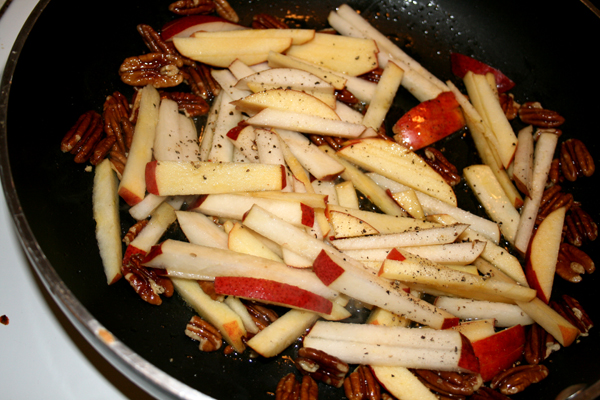 Directions
Cook the ravioli according to the package directions.
Meanwhile, heat the oil in a medium skillet over medium heat. Add the walnuts and cook, stirring often, until lightly toasted and fragrant, 4 to 5 minutes.
Add the apple, pear, parsley, salt, pepper, and spices and toss to combine. Toss with cooked ravioli and sprinkle with the Parmesan.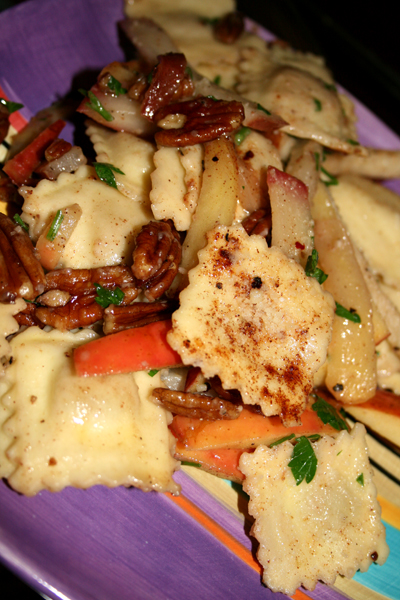 (recipe adapted from Real Simple)