Here we are, baby girl! Another month down, and just four more to go. This pregnancy is seriously flying by. But that doesn't mean it's not without the typical discomfort and symptoms.
This month I have started to pop Tums — both before and after meals — and I stretch my calves to prevent leg cramps at night. Oh, and the belly is not just now visibly noticeable, it's also physically unavoidable. It has become more challenging to bathe Big Brother Sam and climb into his bed for storytime and songs. I've also noticed significant growth in other, ahem, areas. Namely the butt and the chest. Not that I'm complaining — I'm enjoying my new curvy figure. And I know it is providing a safe and comfortable place for you to grow.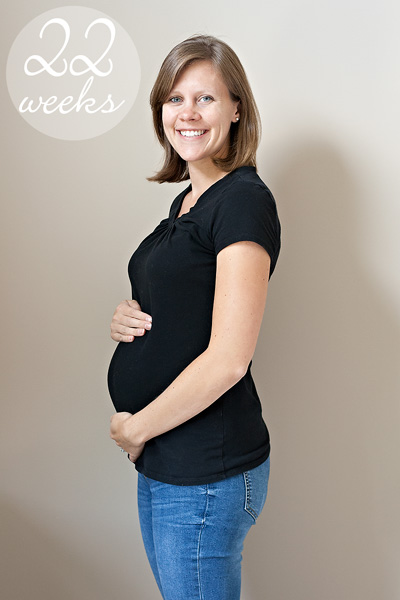 Speaking of growth, you are now almost 12 inches long and weigh just over a pound. And I feel nearly every kick and shift and turn. Daddy and Sammy have gotten to feel your little dances, too.
I'm sure you can also identify our voices by now — Mommy's commentary throughout the day, Sammy's giggles and occasional outbursts, Daddy's nightly kisses and goodnight wishes, even Lucy's barks. Oh, little lady, you are about to enter one crazy fun family!
Your closet has slowly started to accumulate pink things — onesies, rompers, dresses, and bows. And I think we have decided on a color palette for your nursery. Mommy is quite excited for all things baby girl! You are already so loved.