Have you ever heard this phrase? "Eating before one is just for fun." Well, it is clear that our one-year-old now eats with purpose.
He demands to eat when he's hungry, which happens at least six times per day. He has developed preferences — cheese, chicken, bananas, blueberries — and loves to snack. He prefers to use utensils and lets us know when he wants more by reaching and whining and sometimes signing. He also lets us know when he's finished by throwing every last bite onto the floor. He likes to "clean his plate," I suppose.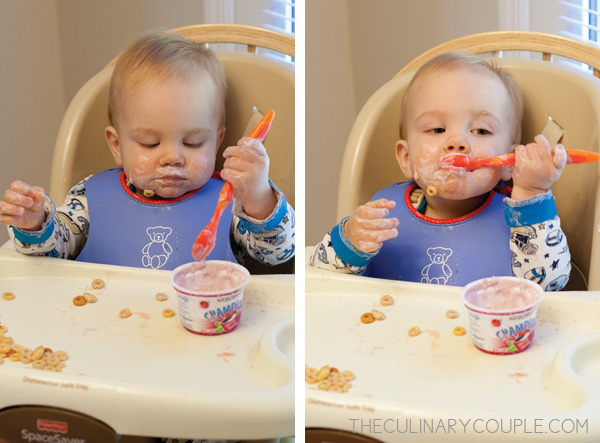 Now that meals and snacks have become more purposeful (and the sole source of his nutrients since he is no longer breastfeeding — more on that in a future post), I feel a greater responsibility to offer wholesome, healthy options and make each meal a balanced one.

During the week, breakfast typically consists of fruit (1 small banana or 1/4 cup berries) and either a whole wheat waffle with cream cheese or an egg scrambled with cherry tomatoes and spinach. I should mention this comes after he gets a handful of multi-grain Cheerios while Mommy brews a cup of coffee and prepares our "real" breakfast.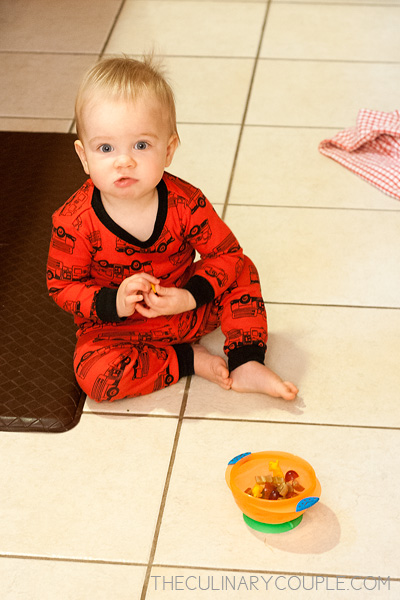 Lunches and dinners are more versatile. Here are a few examples: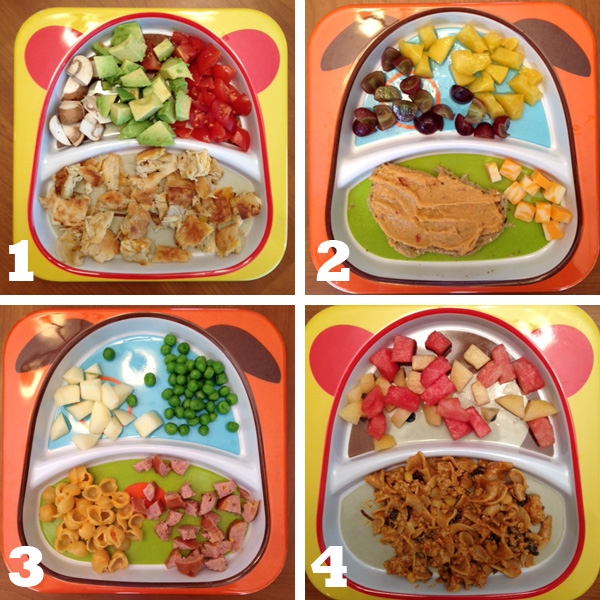 1. chicken + cheese quesadilla, mushrooms, cherry tomatoes, avocado
2. multi-grain toast with red pepper hummus, cheddar cheese, grapes, peaches
3. turkey hot dog, Annie's macaroni + cheese, apples, peas
4. enchilada casserole with ground turkey + corn + beans, watermelon, cantaloupe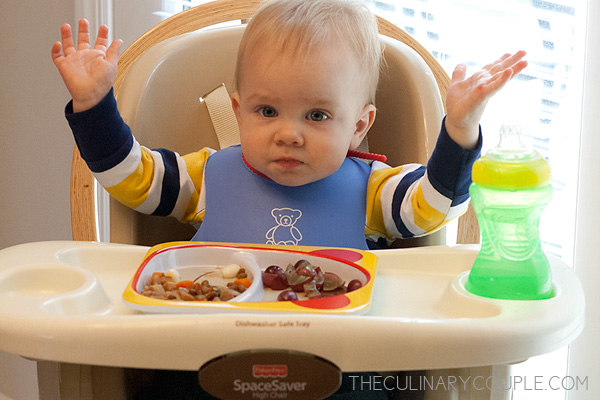 He now gets whole milk with every meal, though he usually doesn't take more than a few sips. And so he also gets a combination of yogurt and cheese every day. (Any tips on getting your little one to drink more milk would be greatly appreciated!)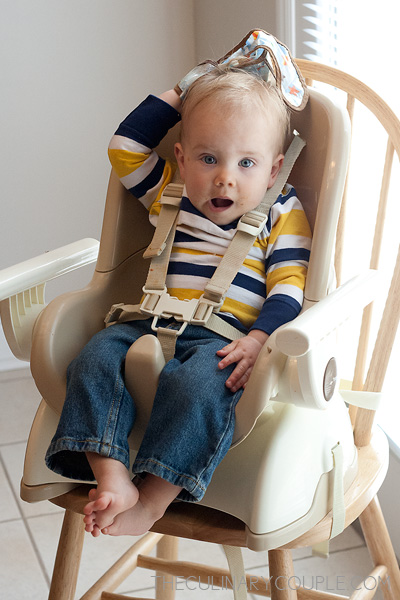 And did I mention that this kid has discovered our snack cupboard? It's always stocked with Plum Organics puree pouches, Annie's cheddar bunnies, and Earth's Best graham crackers. And we find him there at least three times per day.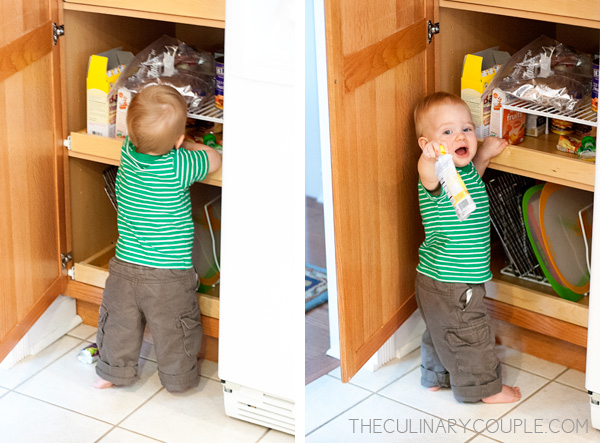 I'm anxious for the day when Sam can really and truly be my mini sous chef. But until then, we try to involve him in the kitchen as much as possible.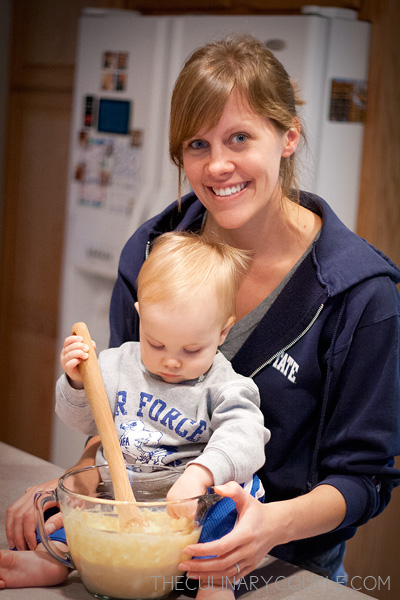 Yes, our little man is now eating with purpose. But he still has a lot of fun while doing it.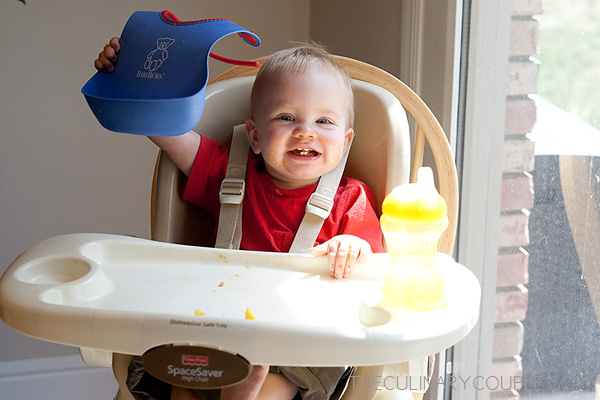 Check out the Munchkin Meals linkup from A Healthy Slice of Life for more food ideas for one-year-olds!