One of the highlights of our short stay in Asheville, NC last summer was the dinner we enjoyed at Tupelo Honey Cafe.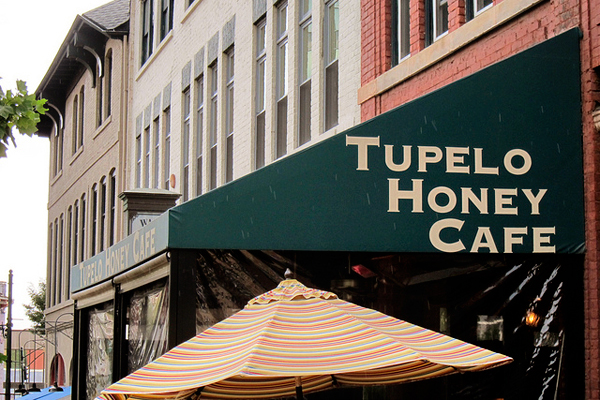 From the gigantic biscuits with blueberry preserves to the meatloaf topped with rosemary tomato shallot gravy to the brown butter pecan pie with vanilla bean ice cream and caramel sauce. Each bite was better than the last.
I love that Tupelo Honey Cafe supports local farms and contributes to local schools. And I love that they invited us to participate in a recipe contest this holiday season.
That's right. We'll be testing out our Southern cooking skills. Perhaps a classic dish? Or a sweet one? Stay tuned. And visit the Tupelo Honey Cafe website for more information.