We did so much celebrating the weekend prior to the boys' birthdays, that we were all a bit exhausted when their true birthdays arrived. But we still made them special.
Sammy started off his first birthday with lots of snuggles for Mommy. Seriously, he snuggled with me for at least a half hour before we even went downstairs. It's like he was sincerely thanking me for bringing him into the world one year ago.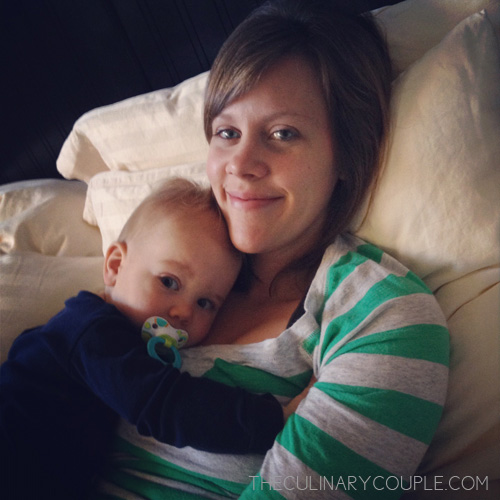 Daddy made chocolate chip pancakes for the birthday boy, and he loved every (messy) bite.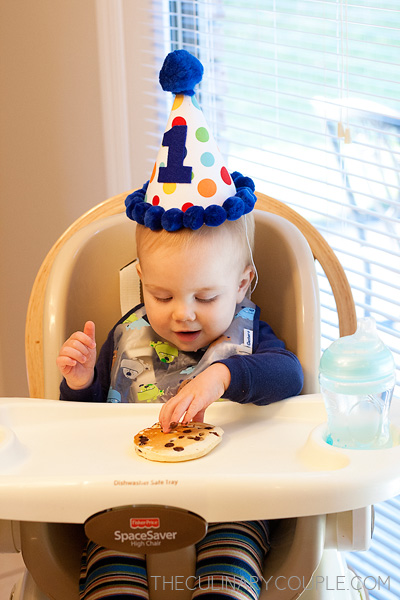 We spent the rest of the day playing with all of his new toys. He totally deserved the amount of spoiling he got from family and friends!
Nick had class that night, so Sam and I shared a simple dinner of pasta leftovers. And I quietly raised a pumpkin brew to my first year of motherhood.
Early the next morning — on Nick's 30th birthday — we all headed to the doctor's office for Sam's 12-month check-up. His stats: 20 pounds 6 ounces and 29 inches long. Once a little Peanut, always a little Peanut!
The (four!!) shots he got left him in tears, but we immediately followed his doctor's appointment with music class, which always puts a smile on our little guy's face.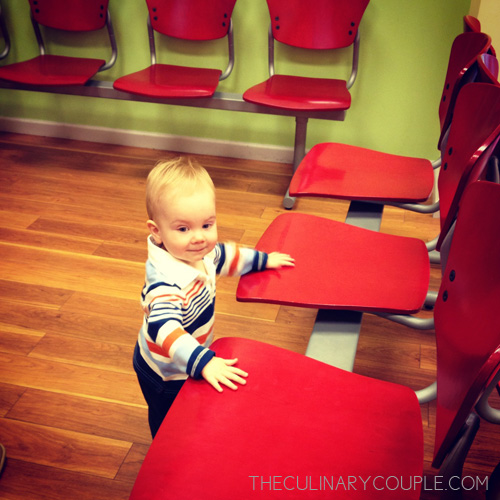 We stopped for a quick lunch at Red Robin where the boys enjoyed birthday beverages. Just 20 more years, buddy, until you can enjoy a Guinness with your Daddy!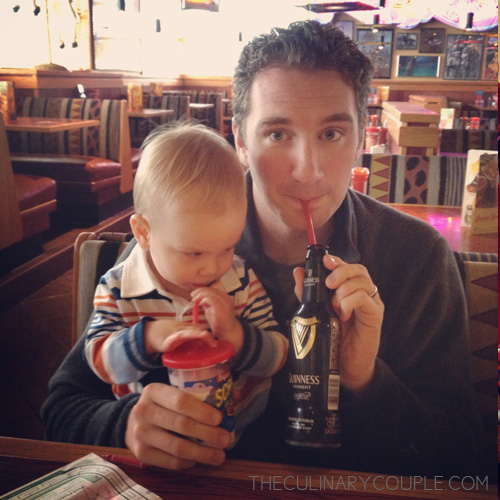 Nick's birthday evening requests: sweatpants, seasonal beers, chili, and brownies. Easy enough! And the perfect conclusion to a very celebratory week.