Following Sammy's first birthday party, the adults (minus our mothers who so kindly offered to stay home with the kiddos) headed into Pittsburgh for a fun night out.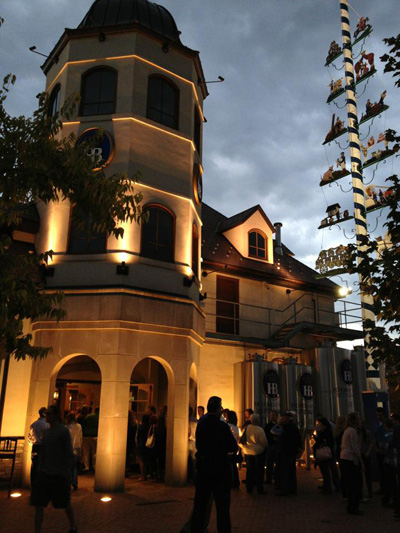 Thirty years ago, Nick was born in a quaint hospital at the foot of the Alps. We celebrated his 28th birthday in Munich (and his 29th birthday in the hospital with our new baby boy), and so we thought it was very necessary to ring in his 30s with biers and brats and giant Bavarian pretzels.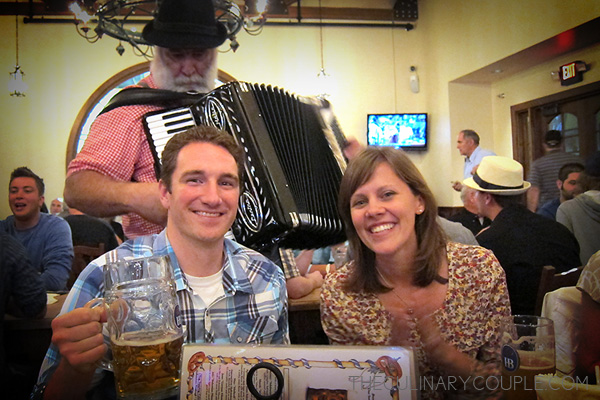 We had to wait over an hour at the Hofbräuhaus for two tables to accommodate all 25 of us. But it was worth it. Nick proudly introduced our friends to the Oktoberfest traditions of hefeweizen, weisswurst, schnitzel, sauerkraut, spätzle, and schweinshaxe.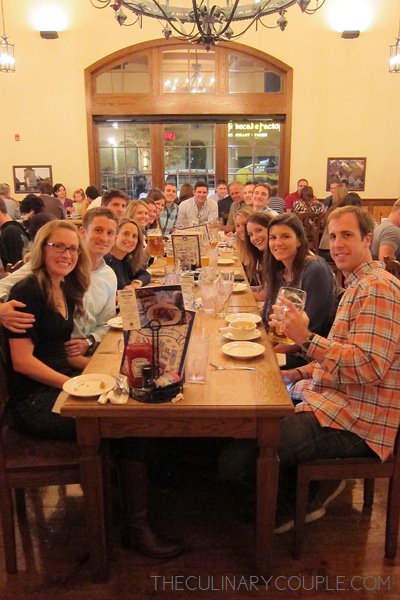 And it's not a party without a shotski, right? (Obviously more of an American tradition than a true German one, of course.)
Following the Hofbräuhaus. we walked across the street to an Irish bar. (Honoring the other side of Nick's family tree?) We toasted to Nick's birthday, our amazing friends, and a full year of parenthood.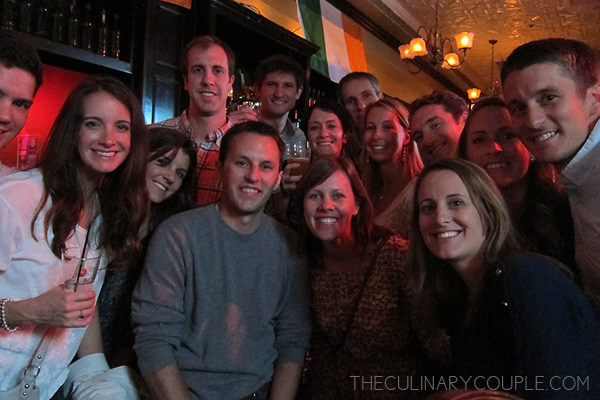 We danced to songs we haven't heard since college and stayed out way later than we have in years. And it was perfect. Prost!