(Previously: The many beers of Munich.)
Nick has been dreaming of Oktoberfest since he was able to hold his own stein. It is Germany's most famous festival, after all.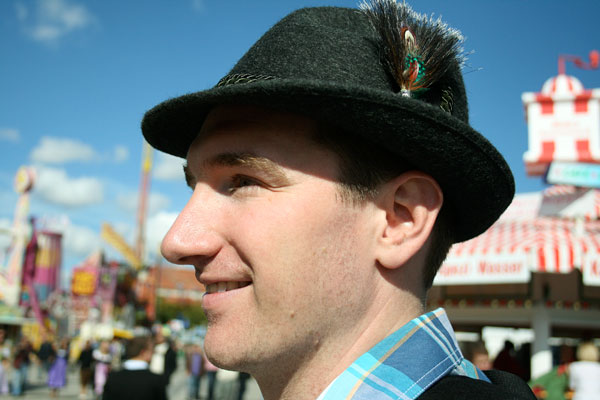 The original Oktoberfest was held in Munich in 1810, which made this year its 200th anniversary.
The first festival celebrated the marriage of Prince Ludwig (later King Ludwig I) and Princess Therese (namesake of the Theresienwiese festival grounds) with a great horse race. But what do Bavarians do today to celebrate?
They dress in traditional dirndls* and lederhosen.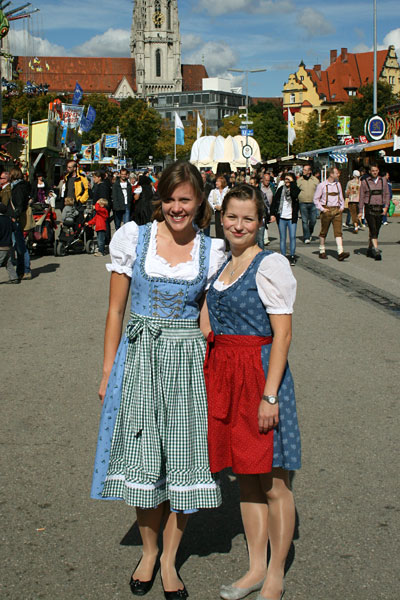 Then then party for 17 days with over six million friends.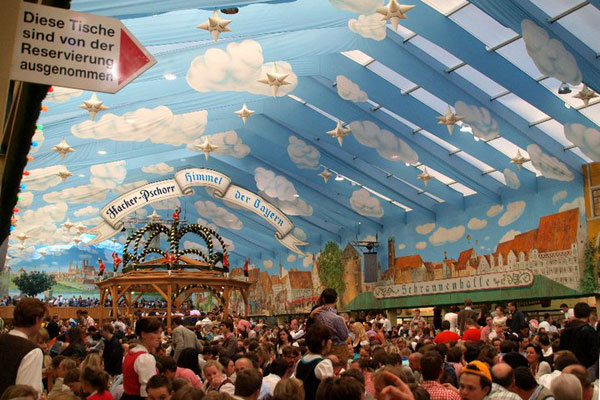 They drink millions of liters of beer in one of 14 tents. And by "tents," I mean elaborate (and surprisingly non-permanent) structures decorated with canopies and paintings that hold hundreds of long wooden tables and thousands of people.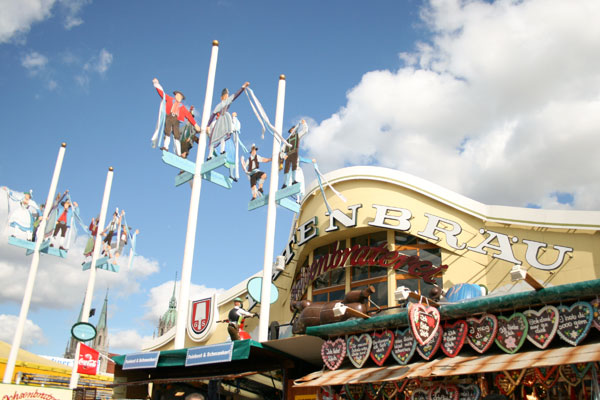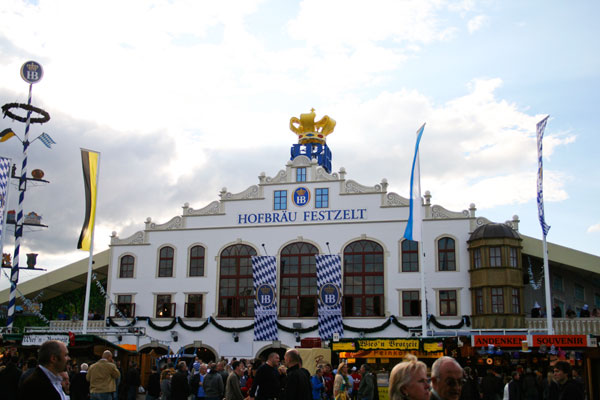 They consume copious amounts of hendel (chicken) and schweinshaxe (pork knuckle) and brezen (pretzels).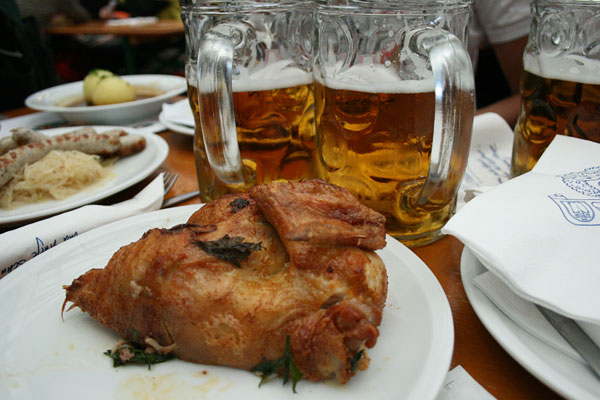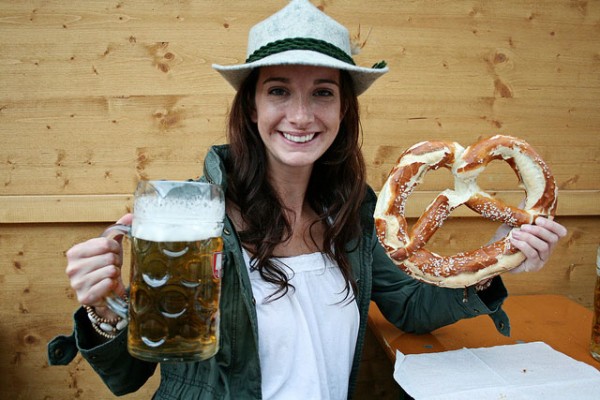 And after all that food and beer, they stand in line for amusement rides.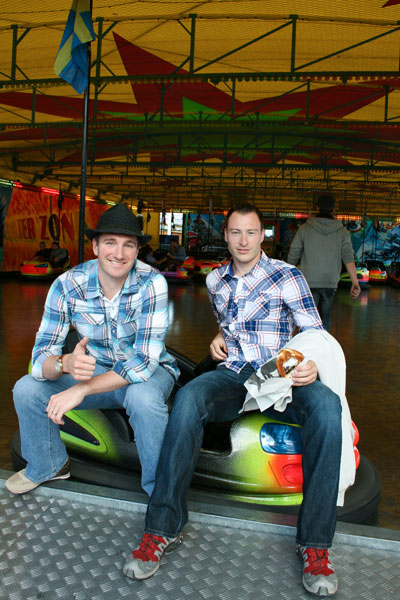 Then it's back into the tents to sing and dance on the tabletops to traditional oompah bands, as well as cheesy American classics from Queen and Neil Diamond.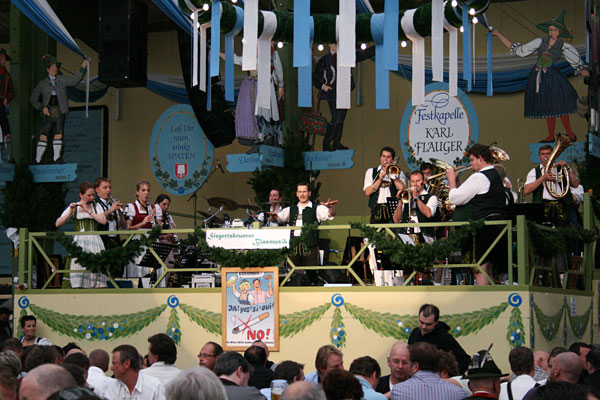 Yes, we celebrated in true Bavarian form at the Ochsenbraterei, the Hofbräu-Festzelt, and the Hacker-Festzelt.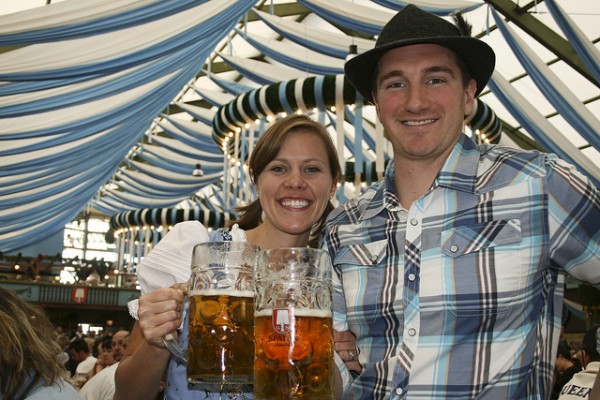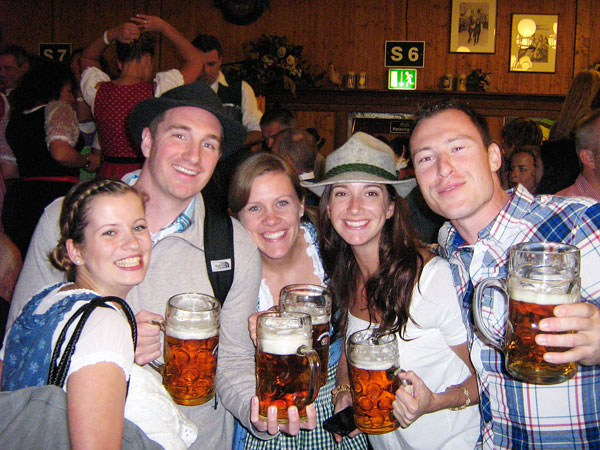 I can't tell you how many liters we drank or how many times we sang: Ein Prosit, ein Prosit Der Gemütlichkeit." But I can tell you that a good time was had by all. Happy 200 years, Oktoberfest! Prost!
*I purchased my dirndl from a dress shop in Rothenburg. It's a perfect fit with a miniature deer print and edelweiss buttons. Though I wasn't quite able to achieve that famous cleavage, I still think I looked pretty authentic.
Next up: We get lost in the Alps and end up at Neuschwanstein.