1. What did Sammy find in his Easter basket on Sunday morning? Books, bubbles, and a few stuffed toys.
2. And for Mommy and Daddy? Chocolate peanut butter eggs, of course. Our favorite local candy shop serves the confections year round, but they're bigger and better during Easter season. We polished off both boxes — no problem — by Sunday.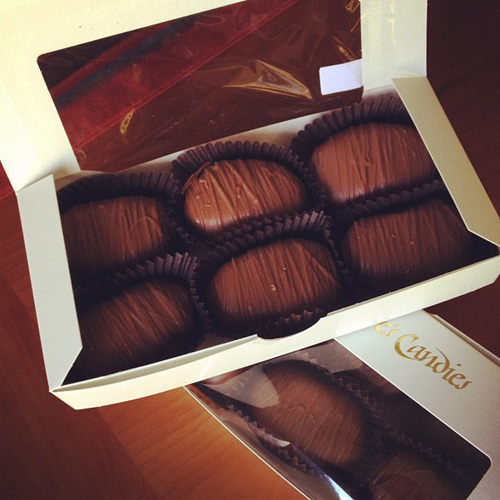 3. All of that sugar fueled us through two extra long weekend hikes …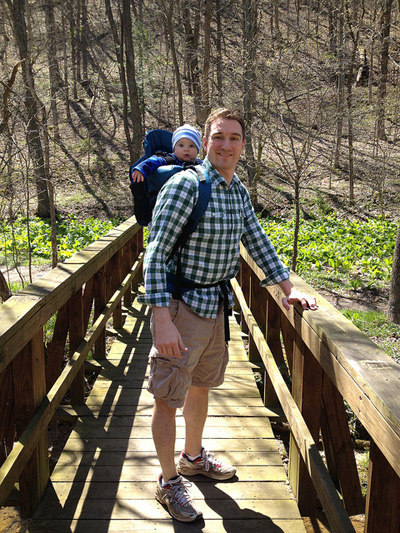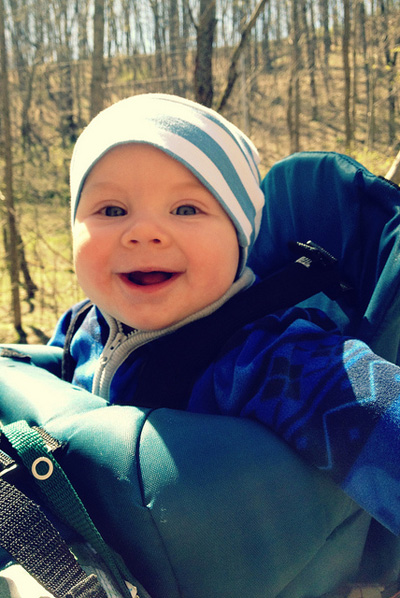 4. … and allowed us to indulge again on Sunday afternoon, right? Baked ham with a delicious raisin sauce; mashed potatoes and baked sweet potatoes; roasted asparagus and steamed cauliflower; applesauce; and carrot cupcakes. Thank you, Uncle Frank and Aunt Mary, for a lovely dinner!