What kind of treats will you find in your Easter basket tomorrow morning? Milk chocolate bunnies or marshmallow peeps or colorful jellybeans or speckled malted milk balls?
I know one guy who is hoping for a basket full of nothing but peanut butter eggs.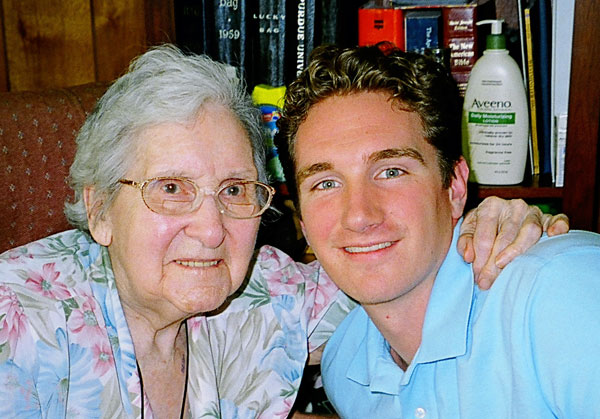 I've told you before that no Wiley can resist the combination of chocolate and peanut butter, including Nick's grandmother. She supported McIntyre's Candies in Altoona until she died at age 96. And for many, many years she shipped boxes of peanut butter eggs to each of her six children.
Nick never forgot his first taste of that local confection and claims they are far better than the Hershey's variety. Well, after sampling my first (and second and third and fourth) peanut butter egg this year, I must say that I agree. (Just be sure to purchase the old fashioned version, which are much better than the more modern peanut butter delight.)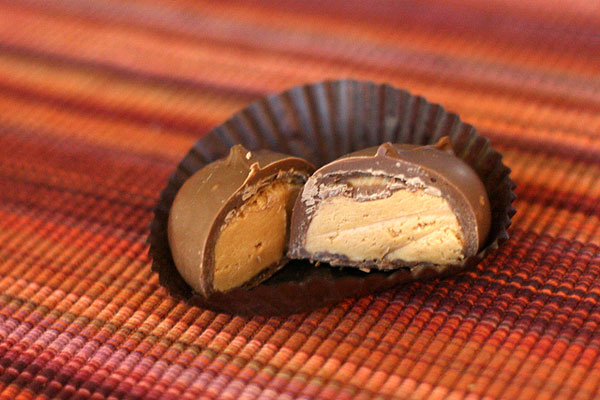 I had the pleasure of spending a morning last week with Don Ruggery Jr., owner of McIntyre's, and his staff of candy makers. I visited the quaint shop on 11th Street and fell even more in love with its story.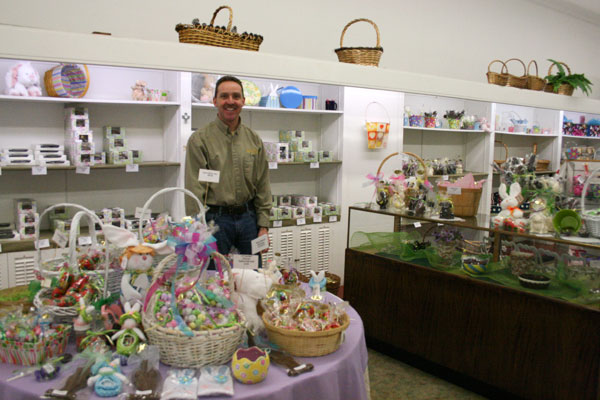 The original owners, Kermit and Thelma McIntyre, first began selling candy off of their front porch in 1948. Over 60 years later, the shop still has a loyal following of customers and still sells the first candy made by Kermit and Thelma: cashew butter brittle.
I edited my interviews into a radio story for WPSU's Local Food Journey, which aired yesterday morning. You can listen to it here. But I suggest having a basket of Easter candy close by.
Happy sweet eating to you and yours this holiday weekend!