Reason #528 why I love my friends: They keep up with me bite-for-bite, even when I'm pregnant.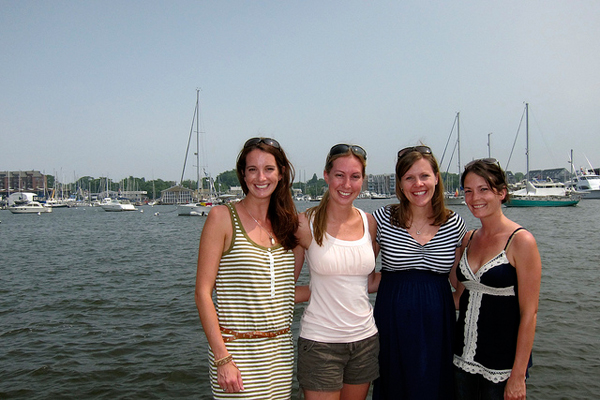 Two weeks ago, we arranged an impromptu trip to Maryland. Just the four of us. We stayed in Baltimore with Mary and spent Saturday afternoon in Annapolis.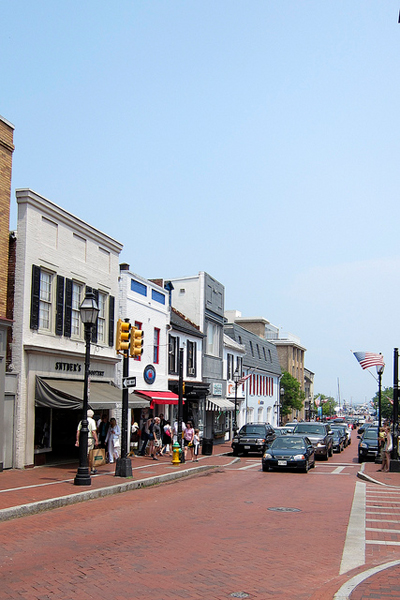 Lunch reservations were at Pussers where we shared the award-winning crab dip, and I had the crab cake sandwich for my entrée. The lump crab meat was lightly pan-seared and served on a Kaiser roll with lettuce, tomato, tartar sauce, and a lemon wedge. Nobody does crab cakes like Maryland.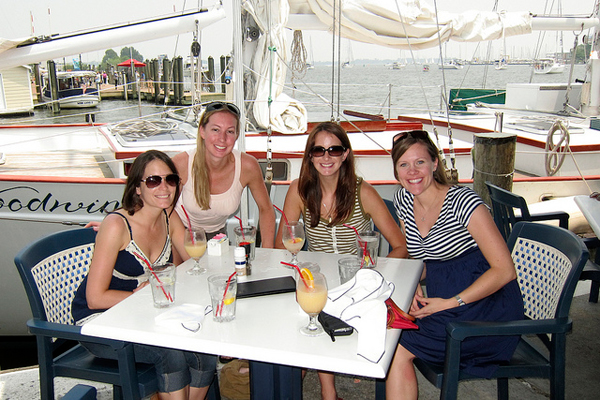 After lunch we walked around charming Annapolis, wondering in and out of shops — to both browse and to escape the humidity. And, of course, we got ice cream. To, you know, cool off.
Then we returned to Mary's rowhouse in Baltimore to relax before dinner. Did I mention that we planned our weekend around meals? This is so typical of us.
Just before dusk, we headed to Captain James Crabhouse and ordered two dozen hard shell crabs. Oh, how I love the smell of crabs steamed with Old Bay.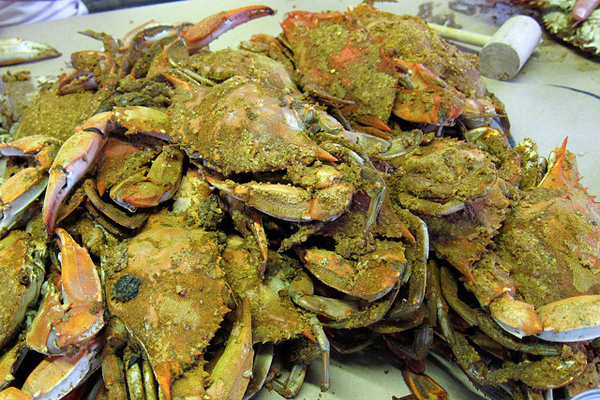 Captain James is on the waterfront near Fells Point. Wooden picnic tables and benches line the deck and places are set with brown paper, knives and hammers, and buckets for shells.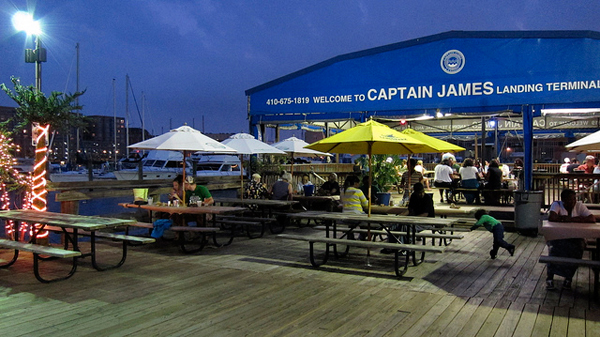 It's the perfect place to just chill out, to drink a beer (or a Sprite in my case), and to pick your way through a pile of crabs with your best friends.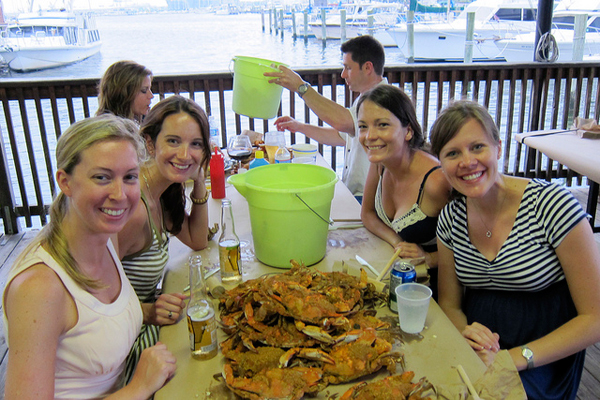 We got through almost all of our order. We're such champs.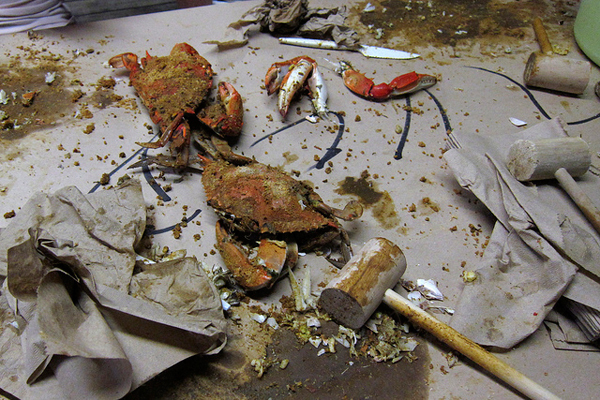 Back at Mary's place, we retreated to the rooftop deck to listen to Dave Matthews and Mumford & Sons, to eat brownies, and to chat.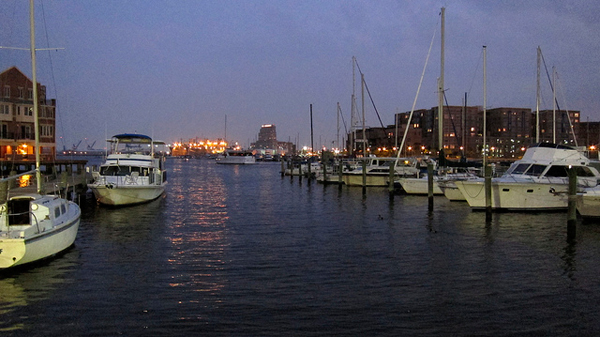 I know it will be more difficult to plan impromptu visits once Peanut arrives in September, but I also can't wait to introduce him/her to these ladies. They're such an important part of my life, and I know they will be special aunties to Peanut. Love you, girls!